Are you a senior in high school and currently searching for the top colleges? If, after years of trying to decide on your major, you finally picked Bachelor of Science in Mechanical Engineering (BSME), we say that it is an excellent choice! If you're someone who's a college graduate and wants a career change, BSME might be the best way to go for you too!
BSME is one of the top choices of incoming college freshmen students. This is because it promises great career potential and introduces students to the different fields of engineering. It is a college program that leads to a degree in a very diverse engineering study. Mechanical Engineers are experts in dealing with the design, development, installation, and maintenance of machines and engines. Manufacturing companies of cars, smartphones, medicines, and even clothing essentially depend on Mechanical Engineers to operate on a day-to-day basis.
Searching for good colleges offering Bachelor of Science in Mechanical Engineering Online, these top colleges are for you!


First on our list of top colleges is Auburn University. The university aims to serve the citizens of Alabama through high-quality education focusing on instructional, research and outreach programs. With this, Alabamians are ready to successfully face real-world problems in the mechanical engineering field. The university is consistent with its commitment to emphasize broad and quality undergraduate programs. With the purpose of providing these services to the state and beyond, Auburn University offers online programs of select courses. One of which is its renowned Bachelor of Science in Mechanical Engineering online program.
Auburn University's BSME has accreditation from Engineering Accreditation Commission (EAC) of ABET. In order to assure the quality of the engineering program, the Department of Mechanical Engineering implements an extensive curriculum. This also applies to the university's online program. The 122 credits prepare students for a rewarding career where they can showcase their technical expertise. Auburn University graduates learn professionalism and awareness of contemporary issues. As a result, you do not only have an engineering degree, you have the proficiency to succeed.
---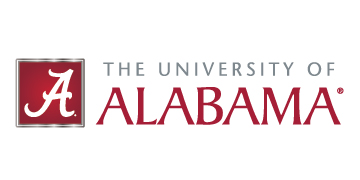 The University of Alabama offers Bachelor of Science in Mechanical Engineering mostly on an online platform. It recognizes that Mechanical Engineering is a broad and versatile engineering degree. Many who see a bright future in the field have good reason to want to earn a degree in ME. The University of Alabama's online program ensures that you have the opportunity to earn a BSME degree without sacrificing a significant portion of your time or your job.
As a student of the online program, you will gain the skills and educational background to design complex machines. Your skills will not be limited to design as it will prepare you for all aspects of product manufacturing. UA's online program has accreditation from ABET, so it is as rigorous as the program for on-campus students. You will need to earn a total of 126 credit hours to complete the program. The BSME is designed to provide students the knowledge, skills and confidence to excel in a broad variety of engineering career paths.
Interested? Watch this video recording of information session of UA's Online BSME:
---

Machines make up the most essential parts of our daily lives. To make these machines function according to how they are made, mechanical engineers work hard in designing them. This is where the University of North Dakota's Mechanical Engineering program excels. The curriculum complements the hands-on requirement of the field. UND's strong technical curriculum prepares BSME students for the practical applications of engineering theories.
Gain hands-on experience through the 129 credit hours of the online program and finish the degree in 6 years. All these credit courses will be taught by highly qualified professors. With an emphasis on collaborative problem solving, you are one step ahead of your peers in today's workplace environment. As a student of the degree, you can choose an area of concentration. All of which are optional and dependent on your preference:
Mechanical Design
Thermal Sciences
Manufacturing & Materials
Aerospace (134 credit hours required)
Because of this top-ranked online program, among others, UND has made it to the list of schools with ABET accreditation from the Engineering Accreditation Commission (EAC).
---

Your engineering career starts at Lipscomb University. LU acknowledges that the world of engineering is changing every day, and it commits to adapt to these changes. Undergraduate students in Raymond B. Jones College of Engineering are responsible for many innovations in the field of Mechanical Engineering. They design and install bridges, construct cars, and find ways to develop renewable energy sources. This is a mission that they intend to make and keep.
LU is a unique institution because of its Christian-based engineering programs. It is among Tennessee's and the country's top Christian Universities Online. Lipscomb continues to place at No. 6 Christian engineering program in the nation, which is a remarkable accomplishment. With an encouraging educational environment, engineering students gain the best preparation for a career in the field. Lipscomb University's Raymond B. Jones College of Engineering has EAC accreditation which prepares BSME students for employment in various industries. Lipscomb's Mechanical Engineering students and graduates continue to make a difference in the field of Mechanical Engineering as they vow to change lives. Because of the university's Engineering Missions, they are one step closer to making the world a better place. If you wan to be a part of this mission, enroll in Lipscomb University.
---

We have University of Wisconsin Colleges Online at the end of our list. This is because we believe that UW offers the most reasonable engineering program online. The Department of Mechanical Engineering at the University of Wisconsin-Madison offers top-notch engineering program in the country. Students and graduates along with the faculty continue to find a solution to the challenges in the world of engineering today. As an undergraduate at UW, you will learn the core sciences and engineering subjects. In addition to classroom classes, you will join many activities outside the campus. But if you think that a full-blown Mechanical Engineering program is not for you, you are not out of options. University of Wisconsin Colleges Online offers a Pre-Engineering Pathway.
The Pre-Engineering Pathway is for those who want to earn the foundation courses in the engineering degree, with a specific focus on Mechanical Engineering. UW College Online offers a challenging curriculum by combining the course syllabus with in-person laboratory experiences. Whether you are a beginner or someone who is looking for a fresh start, the program is perfect for you. What is noteworthy is that that program will prepare you to take your study to the next level with a specialized academic support is at your disposal. Mechanical Engineering is not an easy course. And if you are not yet ready to take the direct path to earning a BSME, you will feel at home in UW College Online.
Watch this extraordinary contribution of Mechanical Engineering major in UW.

Mechanical Engineering graduates are free to take a career in aerospace, automotive, power plants, construction and many more. Many employers accept applications from fresh graduates, and a BSME diploma sets you apart from the rest. Because all businesses utilize machines in one way or another, consider your engineering skills indispensable!
The concept of an online degree may seem new, especially in Mechanical Engineering. While most conventional programs operate on a hands-on approach, the online universities in our list offer interactive experience. It cannot be argued that distance learning has made earning a Mechanical Engineering degree easier than ever which, in turn, gives you better chances of landing a job in the field.
Because we value your time and want no less than the best options for you, we came up with this to guide as you are searching for the right college. Check out each online school and their engineering programs today!