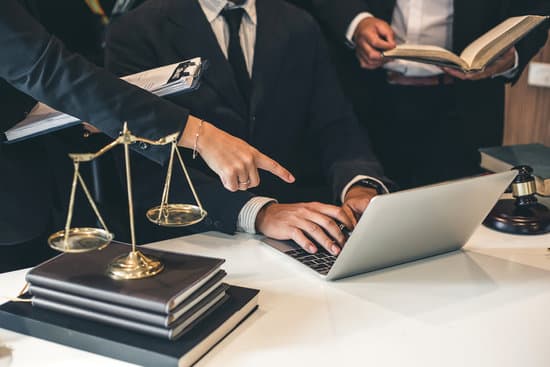 Finishing law school and earning that prestigious law degree is not exactly a walk in the park. It takes a lot of preparation – financially, emotionally, and of course, mentally. Students who aim to enroll in a law school need a lot of things to consider. One does not simply settle; college degree holders give their best to qualify for the best colleges and universities, and some even decide to study abroad.
Choosing a law school is important and should be considered even while still in college. If you have plans to pursue a career in Law, then you better plan for it ahead of time. Remember that after graduating from college, you need to apply to a good law school. That is why doing the best college search is one of the many things to do when preparing for law school.
Doing the best college search is one of the many things to be decided upon when preparing for law school. You need to choose the school and the degree that will help you in building your law career. This task could be stressful but there are things that can help you pick the university that will pave the way for that dream of becoming a lawyer to turn to reality.
Why Pursue a Career in Law?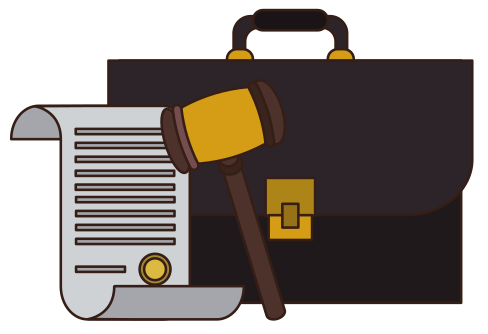 It is worth reiterating that the process of becoming a lawyer is not easy. After finishing your law degree and passing the Bar, you will soon find out that there will need to face new challenges. You will come to the realization that your experiences in law school did not fully prepare you for what you need to accomplish as a Lawyer. You must start working hard to build your career from the bottom up.
Everyone starts somewhere. Like any other profession, as a young lawyer, you may encounter ups and downs. You are forced to face the problems of being a novice lawyer. But do not worry; the advantages of being a lawyer outweigh its disadvantages.
Among these challenges is that clients tend to favor experienced lawyers. More often than not, clients would think twice before hiring a new lawyer to represent them. It is true, compared to a novice lawyer, an experienced attorney knows what to expect in a case. They have years of experience under their sleeve, but this is not enough reason for you to doubt your competencies. Prove your knowledge about the law by studying the case and identifying the best legal basis to device a strong legal argument. This way, you can convince your client that you are as capable as your senior counterparts.
Young Lawyers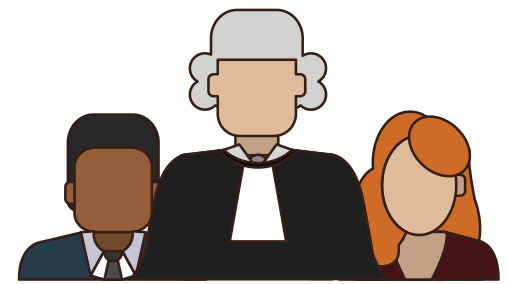 Young lawyers, unlike experienced lawyers, have more time on their hands. With this, you can fully commit to your client, ensuring that you give their case the care and dedication it needs. Because you are young, you will have no problem communicating with your clients. Just make sure to maintain a calm and accommodating character. You have to be open to the fact that your salary will not as handsome as what you would expect. But since you are eager to make a name for yourself, you will get the raise in no time!
Most importantly, your lack of experience can be easily remedied by taking internships. There are several law firms in the United States that openly welcome law students. The most coveted is the Summer Law Intern Program (SLIP) in the United States Department of Justice. Of course, you need to submit an application and go through the intensive and highly-competitive selection process.
To help you choose an appropriate school for you, take a look at these lawyers hailed as prodigies for their incredible feat of completing the law degree at a young age and from reputable institutions. Even if they all started young, their inexperience did not stop them from achieving remarkable accomplishments.
To help you, take a look at these lawyers hailed as prodigies for their incredible feat of completing the law degree at a young age and from reputable institutions.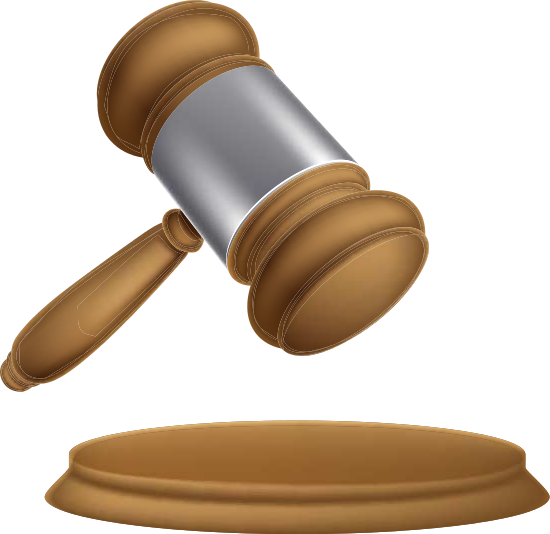 Stephen A. Baccus
~University of Miami~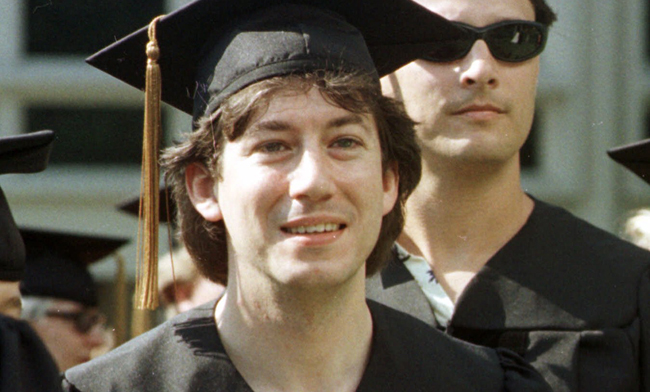 Stephen Baccus aka the "boy genius" started studying law when he was only 14 years old. He finished his law degree within two and a half years which made him a graduate of Bachelor of Laws at the age of 16.
The University of Miami graduate filed a case in the Florida Supreme Court to allow him to take the bar exam despite having an age lower than 18 years old (minimum age requirement to take the bar examination). The court granted the his petition, Baccus has then become the youngest lawyer in modern American history after he took the bar exam. Having deliberated on the petition, the court ruled in Baccus v. Karger, 692 F. Supp. 290 (S.D.N.Y. 1988):
As to the requirement that one must be at least 18 years of age before beginning law school, we think the State has overreached the bounds of its discretion. Testing eligible applicants satisfies the State's interest in ensuring that prospective admittees are academically qualified; establishing minimum-age requirements for the pursuit of legal scholarship does not. Accordingly, we strike down that requirement as violative of the fourteenth amendment's command of equal protection.
Baccus started his own law firm right away only to make that career shift from being a lawyer to a science professor. It seems like the child prodigy is done with his fascination of law so he shifted his attention to another field–surprisingly, science. He is now an associate professor of Neurobiology at Stanford University, focused on research and publication.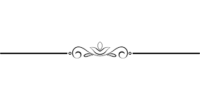 Harris Buller
~Loyola Law School~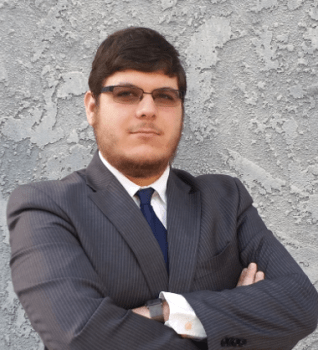 Harris Buller is one of the youngest lawyers who graduated from law school at the age of 22. Buller took his bachelor's degree in history at USC and graduated when he was only 15 years old. Even at an early age, Buller didn't feel like the tasks and requirements were challenging him and so it made him anxious to look for something that could keep his interest. It would seem that law school was challenging enough for Buller which kept him focused in the legal profession.
Aside from maintaining his private practice, Buller is also volunteering at Learning Rights Law Center providing underprivileged children with disabilities and their families with education-related legal services. The Redondo Beach man is not only gifted with a big mind but also with an empathetic heart.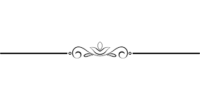 Ronan Farro
~Yale Law School~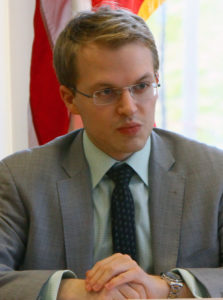 It is not shocking that the name Ronan Farrow sounds familiar. His name has been linked to famous controversies in Hollywood – from having Frank Sinatra as his biological father and the most recent issue of him revealing the sexual misconduct of a film producer.
Ronan Farrow is not only blessed with striking good looks; he is also charmingly intelligent. Farrow made the list of the youngest lawyers of America by finishing his law degree at 22. Upon graduation, Farrow joined the Obama administration as a special adviser for philanthropic organizations that aid countries like Afghanistan and Pakistan. After his career at the government, Farrow joined journalism and now, he is one of the contributors to different periodicals such as "The Guardians," "Los Angeles Times," and "The Wall Street Journals."
Today, Ronan Farrow is a reputable investigative reporter as well as a contributing writer to The New Yorker. His work in The New Yorker exposed the sexual-assault allegations that were brought against Hollywood producer Harvey Weinstein. Farrow also wrote a story on the first misconduct allegations against some of CBS executives. He went on to win several awards on his report on Weinstein, including the National Magazine Award, and the George Polk Award, especially the Pulitzer Price for Public Service.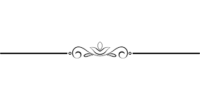 Kelly Yang
~Harvard Law~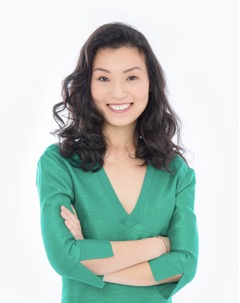 Kelly Yang's family was originally from Tianjin, China. Her parents decided to move to the US while their kids were young. Kelly proved to be a genius at an early age. She was only 13 years old when she entered college, and was only 17 when she went to law school. In 2005, Kelly Yang finished her law degree at the age of 20, making her one of the youngest graduates of Harvard University. However, for Kelly Yang, lawyering is "dull and boring" so she pursued teaching and writing instead.
The lawyer is now a columnist for the South China Morning Post and she has authored a best-selling children's book in Hong Kong. Kelly continues to advocate for education and awareness focusing on teenagers through creating video series about global issues.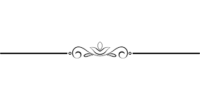 Kiwi Camara
~Harvard Law School~
Kiwi Camara is a Filipino-American residing in the US. He graduated from law school at the age of 19 and has a degree in computer science. His experience includes clerking for Judge Harris Hartz of the US Court of Appeals for the tenth Circuit. You can say that intelligence runs in Camara's blood, as recognized in the US and the Philippines. He is the grandchild of a renowned cardiologist and first summa cum laude graduate of University of the Philippines College of Medicine.
During his freshman year at Harvard Law, Camara was met with controversy for being tagged as racist. He was fond of using racial slurs in his course outline which was posted on the popular student-run website. The issue escalated, attracting the national media's attention leading him to release a public apology. Kiwi Camara now is running his law firm which he co-founded in 2009. Moreover, he has published articles on Constitutional Law, Corporate Law, and International law. His works were published in the Journal of Corporation Law and the Yale Law Journal. Currently, he is the chief executive officer of e-discovery firm CS Disco Inc.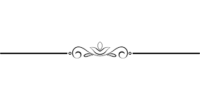 Laurence James Rittenband
~New York University~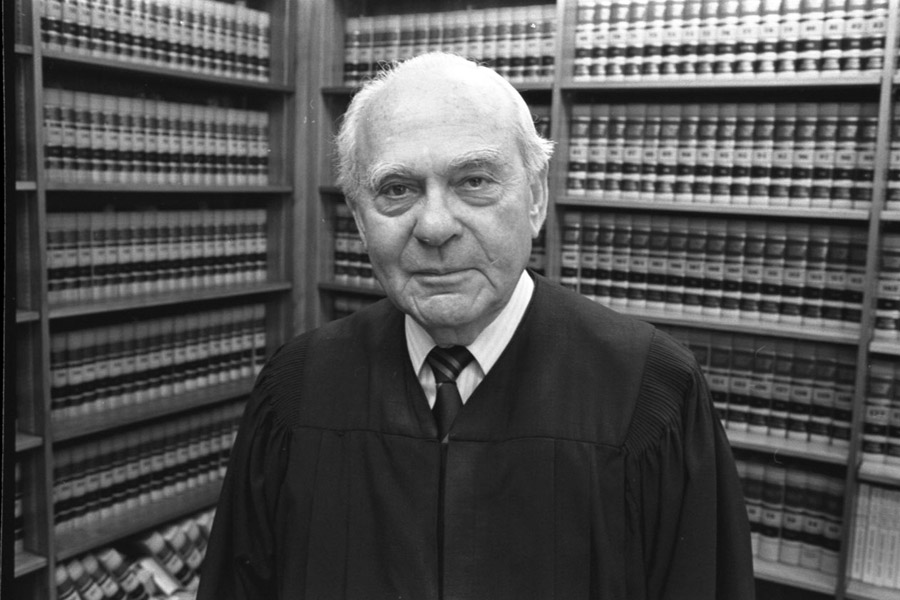 More than a lawyer!
Laurence Rittenband, California Jurist, served as a judge in the Superior Court of Los Angeles County in California. He was 19 years old when he graduated from NYU in 1924. Faced with the age requirement, Rittenband took another course at Harvard while waiting to be qualified for the Bar exam.
Judge Rittenband had a prolific 60 years of the legal profession. He played a key role in some of the country's most controversial legal battles, including Elvis Presley's divorce, the child-custody battle of Marlon Brando, and the paternity suit against Cary Grant.
Perhaps what made Judge Rittenband a household name was his firm and unwavering decision on the Roman Polanski. Polanski was a film director who was tried and convicted for having unlawful intercourse with a minor. Considered statutory rape, he got a guilty verdict but evaded his sentence by fleeing to France in 1978. Judge Rittenband vowed to remain on the bench until Roman Polanski returns to the country and serve his sentence. However, the California Jurist had to face his battle against cancer, one he lost and died at the age of 88.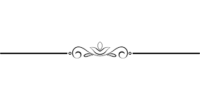 Roy Cohn
~Columbia Law School~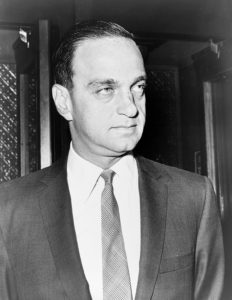 Roy Marcus Cohn was one of the youngest lawyers in the history of America. He graduated at the age of 20 and had to wait another year to be admitted to the bar. Cohn came from a prominent family which gave him an advantage in landing a job.
In his 30 years of law practice, Roy Cohn was able to represent important people with the likes of Donald Trump. However, despite the glamour of his career, Cohn was disbarred due to his unethical conduct in 1986. He is one of the first two lawyers under Donald Trump's retainer to be disbarred. Roy Cohn has faced many legal battles during his lifetime, including perjury charges, conspiracy and obstruction of justice, but he was founded not guilty in 1964. In the 1986, he died due to complications from AIDS, at the age of 56 to which he insisted to be due to liver cancer.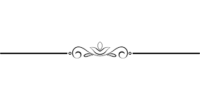 Kissandra Cohen Tysman
~Loyola University School of Law~

A true child genius, Kissandra Cohen Tysman earned her law degree at the age of 20. She was so promising that she already had a job at a big law firm waiting for her.
Tysman graduated from Loyola Law School in Los Angeles at 20. She initially worked for the law firm made famous in the movie Erin Brockovich, and unsuccessfully sued the firm for sexual harassment. She also sued a private investigator for allegedly wiretapping her phone during the case, but the suit was tossed because it was filed too late. She formed her own firm and was disbarred in 2016, partly for trust account violations.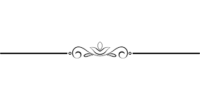 Gabrielle Turnquest
~University of Law~
An all-American girl, Gabrielle went to the UK to study law. She became the youngest person to be admitted to the Bar. Gabrielle owes her success to her mother, a fellow lawyer. She religiously looked for a curriculum all over the world that would cater to her intellectual needs. Her mother eventually established her own school, where she was also admitted.
Now, Gabrielle wants to go back to the US and dominate the fashion industry as a lawyer. She was given the opportunity to work with a fashion lawyer in Atlanta, Georgia and is still doing her best to immerse herself in fashion law. Because she hold a dual citizenship, she is now taking a pupillage in The Bahamas. She is learning from some of the country's most renowned legal practitioners. Today, she remains involved in U.S. legal practice as a paralegal, drafting legal documents without representing clients in court. In 2019, she prepared paperwork to take the California Bar Exam to enable her to practice in the state.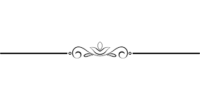 Amal Alamuddin-Clooney
~St. Hughes College, Oxford~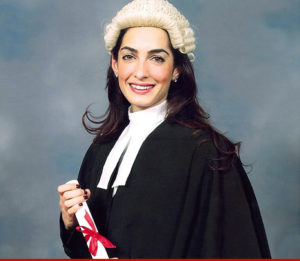 At the age of 22, this Lebanese-British lawyer already joined the legal profession. She has made a name for herself in the international legal system. She is known all over the world for her dynamism, and for representing and advising countries and high profile individuals. Blessed with a beautiful face, body (and husband), Amal is a real winner in life!
Being a lawyer is a noble profession, thus, it is only vital that college graduates, like you, find the best university that will equip you with the skills and knowledge to become an effective and competent lawyer (and to not put that law degree to waste!). Now that you have an idea which universities offer quality legal education, check out which fits you best and start making that dream come true!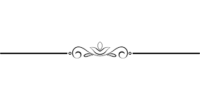 Joshua House
~George Washington University Law School~
In 2017, Joshua House was recognized in Forbes's 2017 list of 30 Under 30 for Law and Policy for his work against abusive enforcement of the law. He studied at the University of California, San Diego. There he took Bachelor of Arts (B.A) in History of the Near East between 2006-2009. He started law school in 2009 at the George Washington University Law School and graduated in the same institution in 2012. His experience in the law profession includes being a clerk at the Institute of Justice (IJ) for two semesters. He also worked as a legal intern at Becket Fund for Religious Liberty and the Electronic Frontier Foundation. In 2015 he joined IJ.
His work involves litigating constitutional cases. At the IJ, he spearheads the fight against the abusive municipal code enforcement. He has filed several class actions and testified before the US Commission on Civil Rights. From time to time he ventures into writing. In fact, his writing has been featured in the St. Louis Post-Dispatch, the Orange County Register, the Reno Gazette-Journal, and the Connecticut Law Review.
He is a member of the California and Nevada Bars.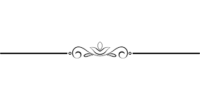 Nancy Lieberman
~Loyola Law School~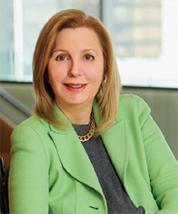 Nancy Lieberman studied Law when she was just 19 years old. She took her Doctor of Law degree at the University of Chicago Law School from 1977-1979. In 1979 until 1981, she went to New York University School of law for her Masters in Law. She received her J.D. at the Loyola Law School. After less than 6 years of being an associate, she became the youngest partner in history to join in Skadden Arps Slate Meagher & Flom LLP. At 22 years old, she became a clerk at a US Court of Appeals Judge. In March 2013, she was named "Dealmaker of the Year" by the American Lawyer. She was also named as one of the 50 most influential women lawyers in America.
As a lawyer, she concentrates on merger and acquisition transactions involving public and private companies. She deals with negotiated and contested acquisitions, private equity transactions, tender offers, recapitalizations, and restructurings. She has been involved in various corporate governance issues as well as negotiating the US and international joint ventures.
Apart from this, Nancy Lieberman is also a private sector advisor as student advisors regarding career options. For 15 years, Nancy has been the Law School Recruiting Manager, Lateral Recruiting Manager, and Associate Relations Manager and Career Guidance, Counselor. Through such involvement, she is well versed in the national law firm recruiting market and what firms look for law students they need to hire.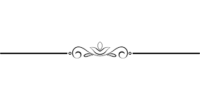 Cortlan Wickliff
~Harvard Law School~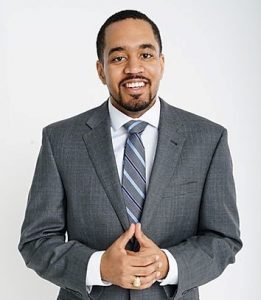 Dr. Cortlan J. Wickliff is one of the youngest African American law school graduates. He finished his law degree at 22 years old at Harvard Law School and got licensed to practice when he was 23. He is not just a lawyer but he is also a motivational speaker, author, engineer, and entrepreneur. He graduated as the youngest engineer in the nation at the age of 19 at the prestigious Rice University. When he was 25 years old he got his Ph.D. in Engineering from Texas A & M University. He is into research focusing mainly on the application of engineering principles in the management and development of organization compliance with contractual and legal regulations.
Because of Dr. Wickliff's astounding resume, he has been given good opportunities in which he can practice his profession. He was an Assistant General Counsel for a texas-based pharmaceutical company. At Kalon Biotherapeutics, LLC spearheaded a public-private partnership in the hopes to build the largest concentration of pharmaceutical products in the USA. He assisted Kalon in its acquisition process with Fujifilm. After such acquisition, he became the youngest member of Fujifilm's North and South America legal team.
Currently, he is the Associate Vice Provost of Academic Affairs and Strategic Initiatives at Rice University.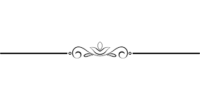 Jozef Maynard Erece
~University of Southern Queensland~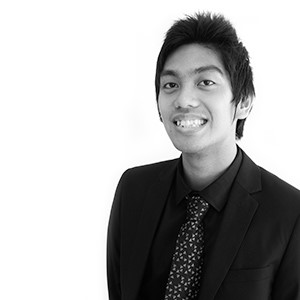 At 18 years old, Jozef Erece is the youngest person to become a lawyer in the "southern hemisphere". This was according to the Australian Scholarships Group. His law degree was awarded by the University of Southern Queensland three years after enrolling in the institution in 2012.
Erece is a Filipino born and raised in New Zealand. Ever since he was young, he was already considered a gifted child because of his achievements in school. When he was three years old he already started reading and at 8 years old, he was already a published author.
In fact, Stanford University offered him to study under its special course program where the chosen students can take university subjects but it was turned down. When he was asked why he went into law, he said that it was because he wanted to help create a positive change in society.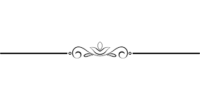 Liuzhuo "Aletta" Chen
~Leo Cussen Centre for Law~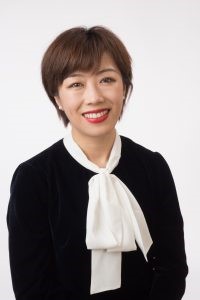 Liuzhuo "Aletta" Chen was admitted into the legal practice in August 2014 at a young age of 19. When she was admitted as the youngest lawyer ever registered in Victoria, Australia, the admission received Australia-wide media coverage. She got her law degree from Leo Cussen Centre for Law.
Chen, like the ones listed here, is also a gifted child. She finished high school at the outstanding age of 15 years old. At 16, she moved to Australia and enrolled at Bond University in Queensland to study law. The following year, she completed a Graduate Diploma and was admitted to legal practice.
According to her, she went into law because she wanted to deliver social justice. She wanted to help the disadvantaged and chose to specialize in migration and administrative law. She manages visa cancellation, refusal, cases as well as matters regarding AAT merits and judicial review. She is also experienced in dealing with skills assessment authorities and advising clients on Australian law. She previously worked in private sectors and community legal centers including Refugee and Immigration Legal Centre (RILC). Currently, she is with Bardo Lawyers, a law firm in Melbourne Australia.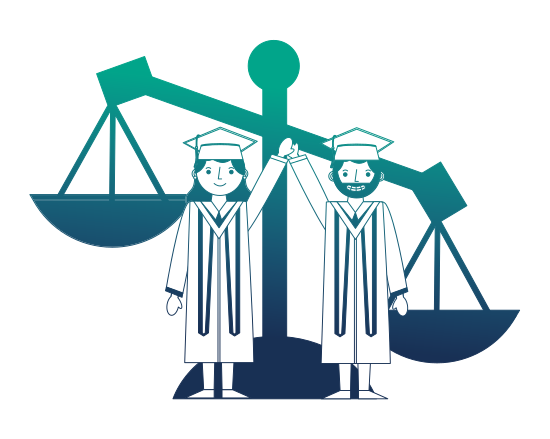 Being a lawyer is a noble profession, thus, it is only vital that college graduates, like you, find the best university that will equip you with the skills and knowledge to become an effective and competent lawyer (and to not put that law degree to waste!). Now that you have an idea which universities offer quality legal education, check out which fits you best and start making that dream come true!
Good luck, future lawyers!