Construction managers are expected to not only have the technical know-how on current construction trends and techniques; they should possess people-management skills and an eye for managing risks. Essentially, duties are divided into three phases: planning and preparation, construction, and aftercare or follow-up services. A bachelor's degree in Construction Management can jumpstart your career.
In its entirety, construction management deals with not only people but also with regulations. A large part of their everyday operations deals with managing individual work but typically, several other vital tasks need to be completed before the project even begins.
Pre-construction responsibilities mainly focus on planning and preparation. Duties for construction managers include getting licenses and permits, especially for heavy construction projects like factories and highways. Securing the blueprints, designs, and technologies for the project require coordination with architects and engineers, among others. Building networks with these professionals is a must.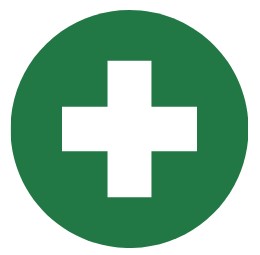 Another important responsibility involves risk management. Efforts to implement workspace safety processes while and minimizing property damage is just as important. Logistics is immensely valuable as well; transporting and storing materials onsite is another important job.
As you can see, expertise in construction techniques is essential, but market knowledge can't be downplayed either. One important responsibility is estimating costs for the project, not only in terms of materials but also in dealing contractors and subcontractors. Market knowledge also applies to expertise in sourcing materials, procuring tools, and finalizing agreements with laborers. Drafting contracts, negotiating terms, and setting expectations in all parties are be a part of a construction manager's duties.
During the construction phase, managers assign people to appropriate roles. Daily progress is also recorded, and it is the responsibility of the manager to monitor progress and beat project deadlines based on the timeline detailed on the agreement. That timeline also usually requires reports both for internal (peers and subordinates) and external (for clients) use—so expect loads of paperwork and presentations.
Day-to-day operations can be quite grueling. Most construction projects take into account the season or weather in setting client expectations. Depending on this factor, there are considerations to be had with respect to working hours and deadlines. Construction managers can also expect their days to be filled with endless calls from contract parties such as suppliers, clients, and the higher-ups.
Construction managers also ensure full legal compliance, especially in special projects. The rising demand for sustainable materials and the different building codes in different states, cities, or regions require construction managers and their teams to do in-depth research and be legally compliant before, during, and after the project.
Inventory is necessary and mitigation of on-site risks is legally mandated. Of course, managers also need to make sure that the construction up to industry standards.
Aftercare responsibilities are quite minimal. Getting a stable flow of clients may not be the primary duty for construction managers, but they play a big role in offering warranties that can be mandatory depending on the contract. Also, managers do customer service tasks. Institutional clients can ask them directly for help.
Getting certified by institutions like American Institute of Constructors and the Construction Management Association of America can boost client confidence and provide networking opportunities.