Perhaps you have heard of the term "cybersecurity," whether it made it to the news headlines, or you came across the word on social media, the internet, in IT forums, or your techie friends may have discussed it at some point.
But have you ever thought about what Cybersecurity is? Haven't you wondered why your company's network and security administrators are so severe when they start discussing the importance of Cybersecurity?
Cybersecurity is the technology, process, and practice created to protect an organization's network, systems, data, or program from potential cyber risks such as cyber damages, attacks, and unauthorized access. Cybersecurity, in its simplest form, is the security of information technology.
Today, cyber-attacks are evolving each day. These attacks are security threats to employees, organizations, and customers. Thus, Cybersecurity has a very critical role in preventing different forms of security breaches.
---
The Top 12 Free Online College Classes for Cybersecurity
There are several online cybersecurity courses offered for free that will train up your cybersecurity skills. Here are 12 of the best free online college classes for Cybersecurity to help you get a new qualification.
FOR BEGINNERS
Stanford University, via Coursera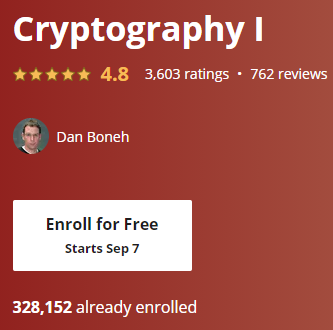 This course provides an intensive introduction to the cryptographic history, current technologies, and the best practices and known techniques cyber criminals do. All the explanations are detailed, and the topics are carefully chosen, combining theory with real-world examples.
This free online course will teach you the deeper workings of cryptographic systems. Dr. Dan Boneh, an accomplished professor from Stanford University, handles this course. He explains all the necessary things relative to cryptosystems through mathematical proofs and structures.
This 6-week program, however, is not for beginners. Before enrolling, make sure you have a mathematical mind and a solid knowledge of math.
The course provides you a detailed explanation of how two different parties sharing a secret can still securely communicate even if a powerful adversary tampers or eavesdrops with traffic. You will learn how lookout for mistakes in existing systems and examine how you can deploy protocols efficiently.
This course will gain four critical skills: cryptographic attacks, public-key cryptography, cryptography, and symmetric-key algorithm. This is handled by Dan Boneh, a professor in Computer Science at Stanford University.
Best Features:
100% online and free
Shareable Certificate
Six weeks long, 23 hours worth of material
Very theoretical and mathematical
Good explanations and slides
Taught by one of Stanford's best professors, Dan Boneh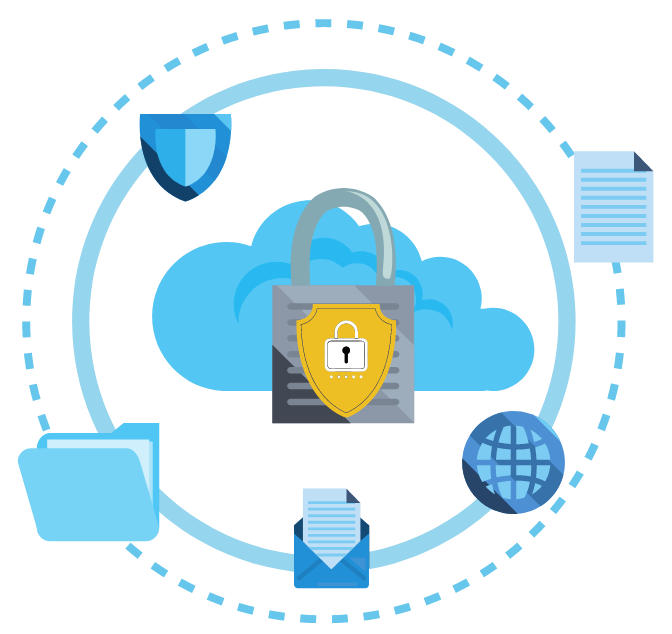 The University of Maryland, via Coursera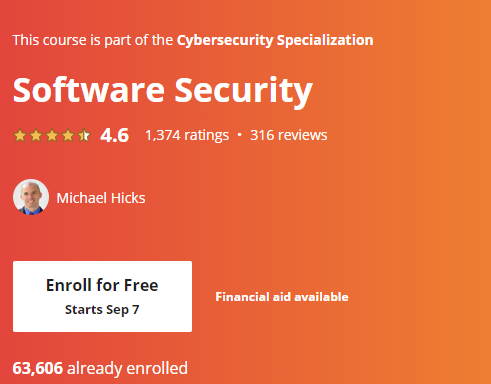 This is a well-structured and organized course intended for more advanced students. The course is ideal for those with some modest experience with computer programming and is targeting to incorporate security implementations and designs with their codes.
Also, this free online class gives you a good idea, coupled with labs, about domain security like low-level systems, application, penetration testing, and the likes.
You will learn about software attacks and vulnerabilities that exploit software security. Common attacks include SQL injection, buffer overflows, and session hijacking.
You will learn to make defenses to mitigate and prevent these common attacks like program analysis techniques and advanced testing programs.
Also, a "build security" mentality is discussed where you consider suitable methods at each phase of every cycle development that you can use in strengthening the security of software systems.
Best Features:
100% online and free
Paid Certificate available
Six weeks long, 17 hours worth of material
Valuable and actionable contents
Taught by Michael Hicks, Professor of the Department of Computer Science, University of Maryland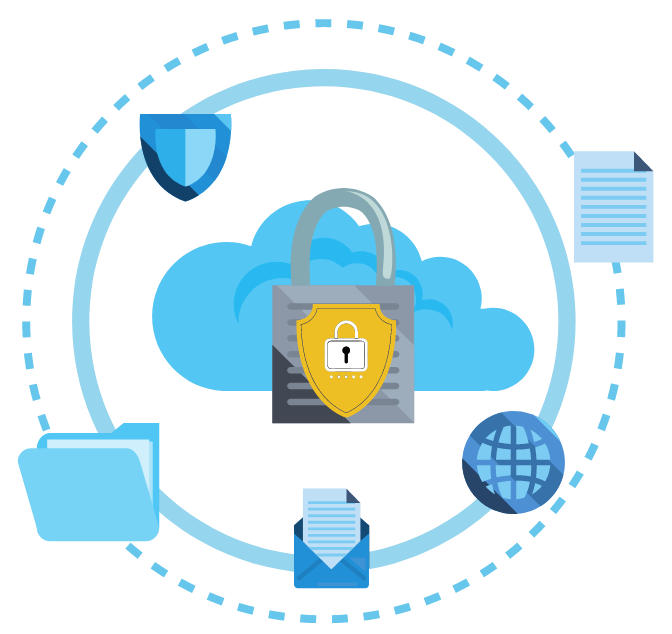 New York University, via Coursera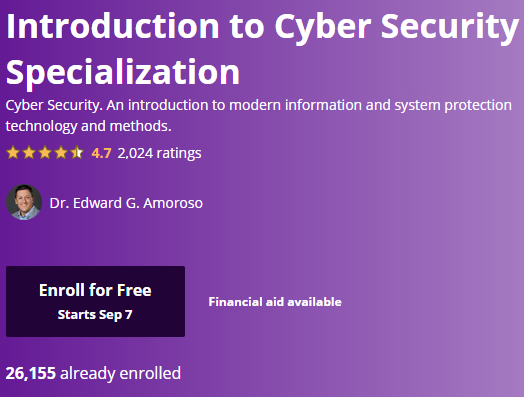 This course introduces current information and system protection methods and technology and is designed for those who wish to enhance their understanding of the topic. The goal of the course is simple: to help students embrace their appreciation and passion for cyber security. When you have a clear understanding of this course, this can help you in your future endeavors.
This free online course offered by New York University is perfect for students, web developers, engineers, managers, and even the plain private citizen. The projects and quizzes are designed to train each learner's retention of all the topics covered. And instead of just memorizing the facts and theories, emphasis is mainly on foundational issues of the course.
By the end of the class, you will develop the habit of assessing cyber risks efficiently in networking, natural computing, and software systems. There are also authentic scenarios in the course to enhance the overall learning experience further. The course instructor is Dr. Edward G. Amoroso, a research professor from the Department of Computer Science, New York University.
Best Features:
100% online and free
Shareable Certificate
Flexible schedules
Suitable for beginners
Four months to complete, at 4 hours each week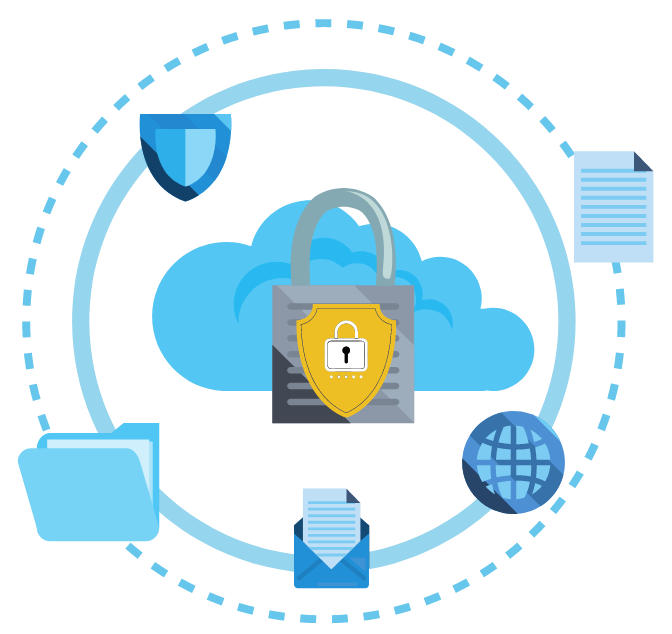 Indiana University, via edX

In this course, you will look at digital innovations and technologies from the standpoint of a CIO (chief information officer). You will learn about Cybersecurity, Agile frameworks, IT investments, risk management, and vendor management. A CIO plays an essential role in developing the digital ecosystem.
CIOs can infuse strategic business moves with new course instructor digital technologies. This means one should understand the different technologies that help evolve how businesses are done.
In this free online course, you will learn about the roles of the CIO and the most relevant topics in IT management. You will also learn about IT project management, Cybersecurity and risk management, business analytics, enterprise data management, and machine learning.
The course is taught by three of the best industry professors of Indiana University: Brad Wheeler, Ramesh Venkataraman, and Alex Lopes.
Best Features:
100% online and free (optional upgrade available)
Paid Certificate available
12 weeks to complete, at 8-10 hours per week
Instructor-paced
Suitable for beginners
---
FOR INTERMEDIATE LEARNERS
Princeton University, via Coursera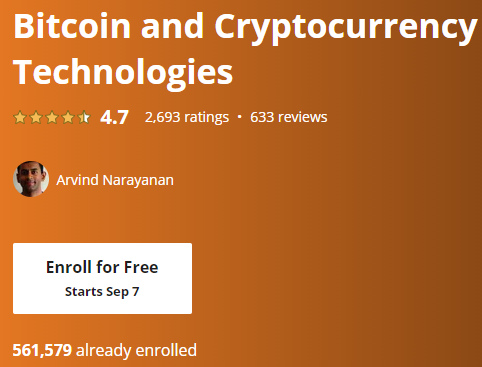 If you want to learn and understand more about how cryptocurrencies (especially Bitcoin) works, this is the perfect course for you. The course is generally focused on Bitcoin, although it shows some of the details behind the implementation to obtain a strong knowledge of how blockchain works.
Princeton University offers this excellent course online for free. Whether you are new to cryptocurrencies or have some knowledge or two about the subject, this course lets you understand the potential paradigm shifts of blockchains in broader terms.
The course is learning have complete technically and conceptually. The assignments primarily delved into Java codes and were designed to test your understanding, although sometimes challenging. This is an excellent introduction to cryptocurrencies and the blockchain, and it provides so many references for further reading.
Best Features:
100% online and free
Shareable Certificate
11 weeks long, 23 hours worth of material
Brohadad and in-depth overview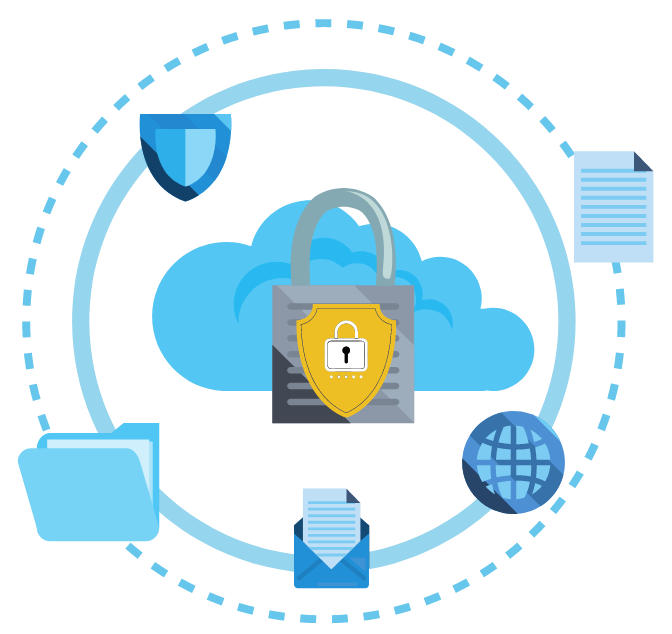 University System of Georgia, via Coursera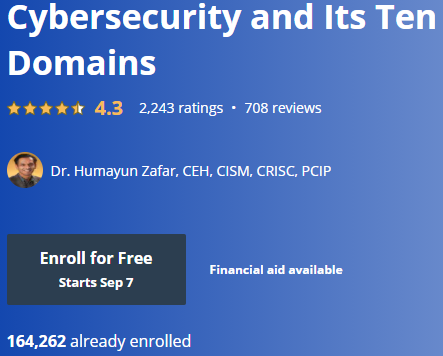 This course is open to both students and working professionals who wish to learn more about the exciting field of Cybersecurity. You will clearly understand what Cybersecurity is through their engaging and expertly produced videos and lectures. Industry experts provide helpful insights.
You can also join in knowledge assessments, gain access to materials addressing governance and risk management, practice how to assess environmental awareness, and so much more. Lectures also cover network security, business continuity and disaster recovery, physical and environmental security, and security operations.
To join the course, you don't need to have prior IT security experience. So long as you're willing to learn, the course will point you to relevant free resources to help you further. Once you complete the course, you can apply for undergraduate-level course credit at Kennesaw State University.
Best Features:
100% online and free
Paid Certificate available
Seven weeks long, 23 hours worth of material
Brilliant overview and in-depth presentations
Several free resources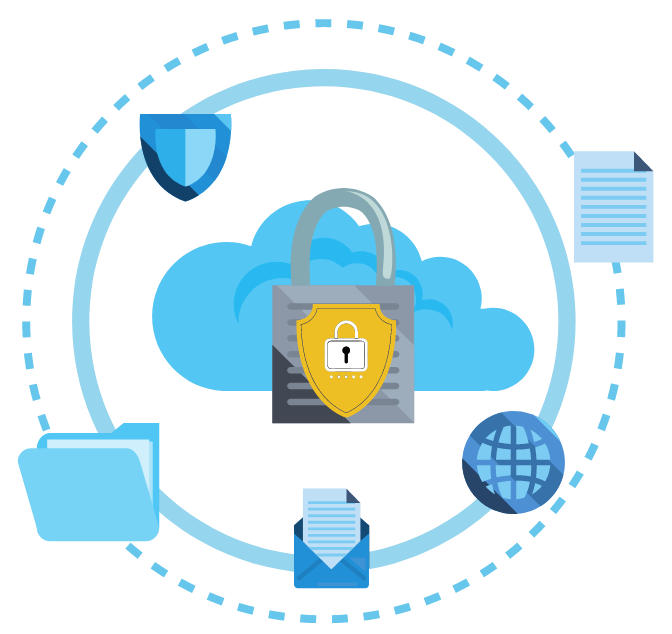 Rochester Institute of Technology, via edX

Part of the Cybersecurity Fundamentals course including how you can identify threats, protect your network and the whole system, and know what to expect in the event of a cyber attack. This course is an introduction to Cybersecurity.
You will be provided with a comprehensive rundown of the many forms of cyberattacks. You are taught about the tools, issues, and concepts of Cybersecurity that are crucial in finding solutions to problems in the computing security domain.
This course also gives you the chance to learn helpful methods in protecting your network and system infrastructures, monitoring and analyzing possible cyberattacks and threats, and creating and implementing network security solutions for different organizations, large or small.
Best Features:
100% online and free
Paid Certificate available ($249)
Instructor-paced
Eight weeks long, at 10-12 hours per week
Optional upgrade available
An excellent program to prepare students to advance in the field of computing security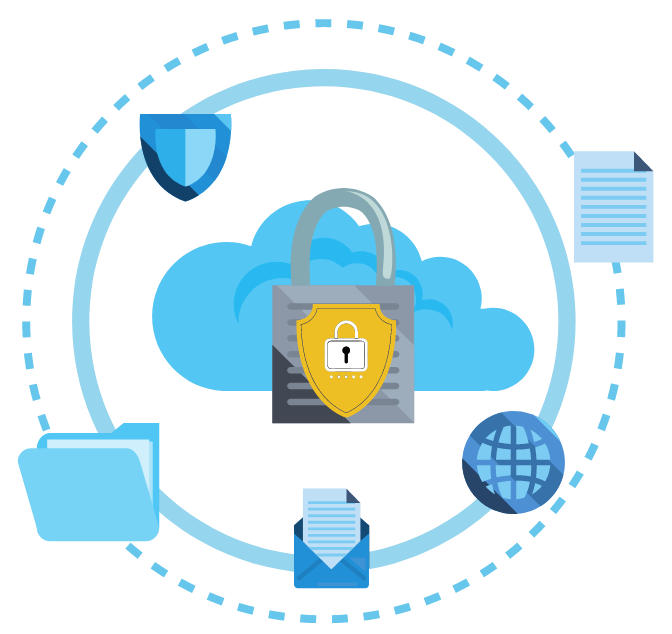 University of California, Irvine, via Coursera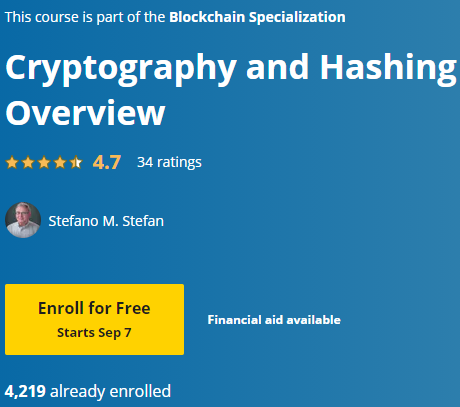 This four-week-long free online course discusses blockchain technology. It delves into blockchain as the way in approaching decentralized transaction handling. Cryptography and hashing are demystified in this course, both crucial for verifying users and ensuring transaction security.
Upon enrolling in this course, be reminded that this requires you to buy two books for the completion assignments: Blockchain Basics: A Non-Technical Introduction in 25 Steps and The Internet of Money Volume Two.
This course is part of the four-course blockchain specialization offered by the University of California, Irvine, and handled by Stefano M. Stefan. The syllabus of the whole class is:
The Nature of Ownership
Organizational Usage of Blockchain Technology
Cryptography and Hashing
Applying Hashes
Best Features:
100% online and free
Paid Certificate available
Four weeks long, 9 hours worth of material
Suitable for beginners
---
FOR ADVANCED LEARNERS
The University of Minnesota, via Coursera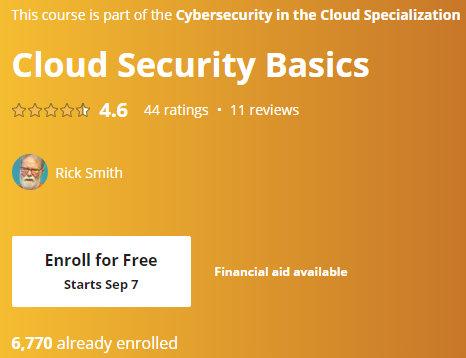 This class is a part of the Cybersecurity in the Cloud Specialization course offered by the University of Minnesota. As its name implies, Cloud Security Basics introduces you to Cybersecurity for the cloud.
In this course, you are taught how to apply classic but efficient security techniques to the cloud. You will also analyze the most recent threats to cloud security using standard and systematic strategies.
This course also teaches you how to build your web service case studies, and from there, come up with the best security solutions. By the end of the course, you should be able to:
Create your cloud service and choose the proper security measures to protect it.
Incorporate user roles with the right people that deploy and use a cloud service.
Evaluate the risk levels of the latest threats to cloud services
Understand and utilize the essential network security methods in the cloud environment.
Best Features:
100% online and free
Paid Certificate available
Four weeks long, 12 hours worth of material
Suitable for beginners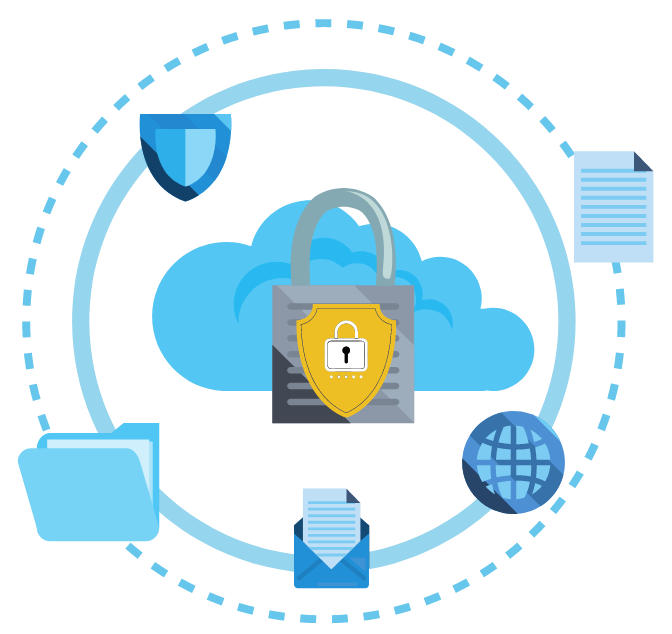 The University of Colorado-Boulder, via Coursera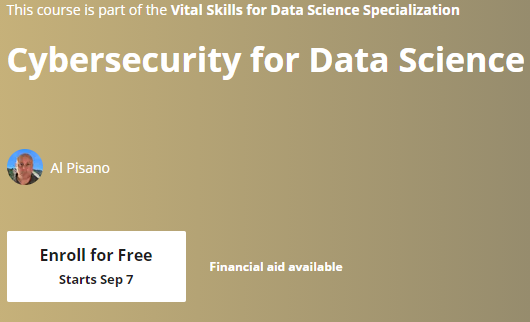 The University of Colorado-Boulder offers a course called Vital Skills for Data Science Specialization. Part of this course is the Cybersecurity for Data Science, a free online class offered via Coursera.
This course is designed to help anybody interested in data science and wants to understand better the cybersecurity risks and the methods and tools used to nip those threats in the bud.
This 19-hour class covers the difference between confidentiality, availability, and integrity. Students are taught about the right cybersecurity tools and methods like software resources, cryptographic mechanisms, and relevant policies to data science.
You will also be exploring primary techniques for authentication and gain control so curators, producers, and general data users can help ensure the security and safety of the data privacy.
In this class, you will learn to:
Distinguish the CIA principles. You will use these principles in identifying different cyber scenarios.
Find out about the ethical boundaries of hacking.
Look into cybersecurity networks and get in touch with reliable experts in the industry.
Recognize threats in the data security space– technical (digital) and social (human)
Best Features:
100% online and free
Paid Certificate available
Five weeks long, 18 hours worth of materials
Extensive discussions
Open for everybody: beginners and experienced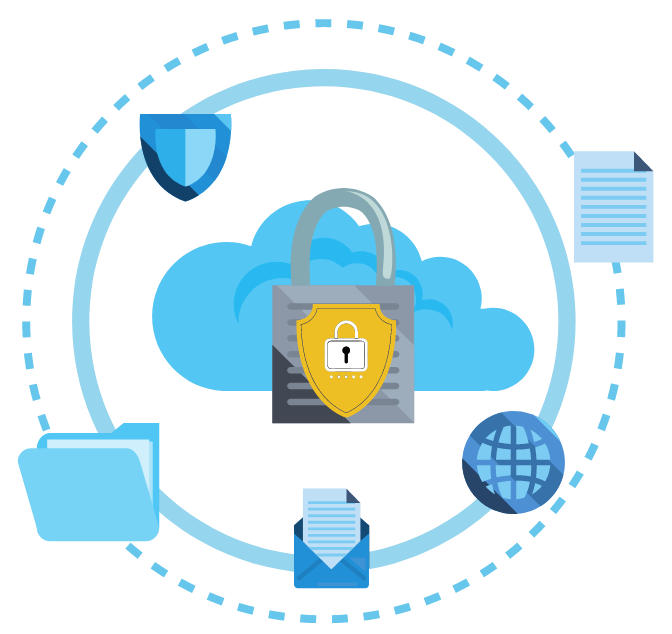 The University of Washington, via edX

This course will help you develop the suitable skill set needed to expand beyond your technical proficiency, so you become an efficient Cybersecurity professional. No matter how technology evolves, it is constantly being defeated.
If you have vital information that cyber criminals believe is valuable enough, it will only take some time before your data is breached. No matter how much we try to safeguard them, today's technologies can still be breached. That is why having the best and most efficient cybersecurity professional is critical.
The right cybersecurity professional has to be multifunctional agile, dynamic, and flexible, considering how things can change with just a snap of a hand. These professionals should learn to adapt to change and quickly solve cybersecurity problems.
They must have the proper knowledge and skills to perform different activities and respond to threats and other challenges that may come their way.
This course gives you an insight into these specific skills and characteristics required for cybersecurity jobs. This will provide you with a realistic outlook on what you need to add to your "toolkit"– your continuously evolving skillset. This doesn't have to be all technical but ideally based on problem-solving.
Best Features:
100% online and free
Paid Certificate available
Six weeks, at 2-5 hours per week
Self-paced (progress at your speed)
Optional upgrade available
Different thought leaders from both the practitioner and academic communities.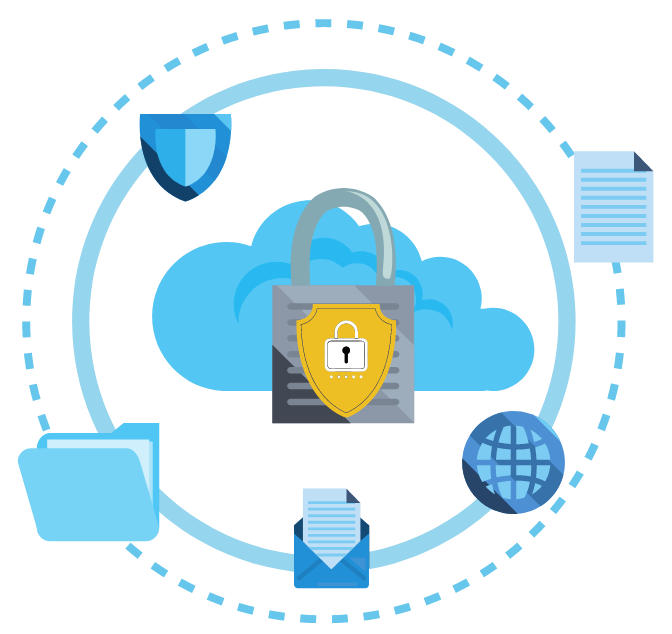 New York University, via Coursera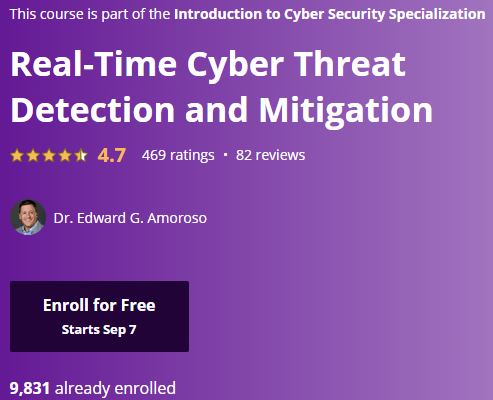 This course introduces you to real-time cybersecurity methods and ways in the context of the TCP/IP protocol suites. It introduces some TCP/IP security hacks needed for network security solutions like stateful and stateless firewalls.
When you enroll, you will find out about the many techniques utilized in designing and configuring firewall solutions like proxies and packet fillers to safeguard the asset of an organization.
This is the third of the four courses under Introduction to Cyber Security specialization and is designed for intermediate learners. Handling this free online course is Dr. Edward G. Amoroso, a research professor from New York University and the CEO of TAG Cyber LLC.
Best Features:
100% online and free
Paid Certificate available
Four weeks long, 15 hours worth of material
Taught by one of the best in the industry, Dr. Edward G. Amoroso from New York University
Ideal for intermediate learners
---
Securing Your Organization for the Future
In any organization, having the best defensive system to combat cyberattacks is essential. Gone were those days where everyone heavily relies on anti-virus software as this does not stop cybercriminals from breaching your network. Having the most innovative cyber defensive choices can undoubtedly minimize the chances of a cybersecurity breach.
---
Frequently Asked Questions
Why is Cybersecurity significant?
We have to admit that today, we are living in a digital world. Our personal lives, careers, and finances are beginning to gravitate toward cyberlife. From electronic media to mobile computing, we have gradually evolved in technology.
However, no matter how convenient it is, this digital phenomenon makes everything more vulnerable than ever to fraud, malicious attacks, invasion of privacy, and so much more.
That is the very reason why Cybersecurity plays a critical part in a well-ordered, safe, and secure digital world. Cybersecurity is there to keep everybody safe from cybercriminals, hackers, and other agents of fraud.
Research said that in 2019, the world had lost more than $2 trillion because of cybercrimes. This is expected to hit $6 trillion in the following years. This means there's expected global spending of about $10 billion in cybersecurity measures by 2027 to be safe from these magnanimous losses.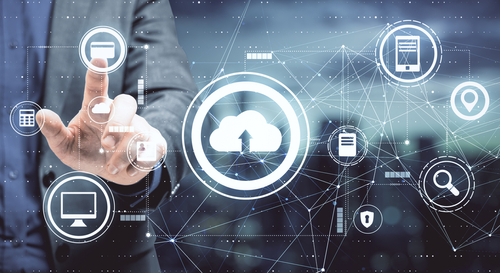 But it's not only those big organizations and companies that get hit. Any average, everyday use can experience ransomware attacks, phishing schemes, data breaches, identity theft, and financial losses.
For example, according to a report from Netscout, it only takes five minutes for a hacker to breach any internet-connected device, including:
smartphones,
smart televisions,
smartwatches,
onboard automobile computers,
and home control systems.
This simply means that the more people rely on the internet, the more we have the best cybersecurity system.
The Biggest Cybersecurity Threats
Over the years, cybersecurity threats have continued to persist and emerge. By this time, you may have heard about phishing. But do you have any idea about polyglot files? Here are the biggest cybersecurity threats:
1. COVID 19-Related Phishing Attacks. Phishing is just a simple digital message where you click a link inside of it. There are so many reported possibilities why malicious actors do such campaigns. Though this will depend on the intention of the cybercrime, the basic ones usually have harmful installed data, or the link takes you to sensitive data.
During the Coronavirus crisis, everybody is at home most of the time. Plus, employees began to work from home more than ever. This poses itself as a tempting breeding ground for cybercrimes. Phishing attacks are presented where you are directed to websites that have fake information about the global pandemic. These sites are usually using the victim's system resources to gain cryptocurrency such as bitcoin– without your approval, of course.
2. Ransomware. Ransomware was very active back in 2020, and because of its profitability, don't expect it to fade anytime soon. Ransomware encrypts computer files. It will ask you for a 'ransom' before you can get your original files back. Because of the rise of cryptocurrency, ransomware attacks have become popular since these cybercriminals can easily remain anonymous.
This year and onwards, it's highly probable to see better and more improved attacks. Ransomware can ask the victims for a dynamic ransom, though this will depend on the environment it has performed. For instance, ransomware running on Windows only asks a lesser ransom than on one running on a Mac. Why so? Because Mac setups are more expensive than Windows setups.
3. Polyglot Files. These are valid forms of different file types. For example, a file can either be opened as an image or run like JavaScript within your browser. This is the method usually used in advertising fraud, and it is expected to worsen by the time no skills are needed to build this type of malware. However, this malware is not limited to the web. A destructive JAR file, for instance, can be appended to a windows installer file (.MSI).
4. IoT Attacks. IoT ( the Internet of Things) multiplies in several connected devices every year. A study suggests that by 2025, the number of connected IoT devices is expected to balloon up to 75 billion– a threefold increase from 2019.
We have to admit; connected devices make everything very comfortable. How do you feel about waking up on an already prepared coffee because your alarm clock is connected with your coffee machine? Convenient, yes. But this convenience comes with a cath. If your IoT device is not secured correctly, this can open the doors to cybercriminals.
5. Social Engineering. When an attack utilizes social engineering, technology is not just the focus of this attack. It targets the human aspect as well. One famous example is phishing. Social engineering happened in any form sensitive information may be gathered: an email, face-to-face, or even through a phone call.
Sim swapping, for instance, is when a cybercriminal gains access to your SIM card. Because of clever social engineering, your mobile carrier is tricked into believing that the cybercriminal is you, the actual owner.
If it goes successful, these criminals can take control of your SIM card. They can receive text messages and phone calls and even access your cryptocurrency wallets and social media accounts.
6. Deepfakes. A video or image is taken to display something that did not happen in reality through artificial intelligence. This is called a deepfake. While these are entertaining, deepfakes are cybersecurity threats that should be taken seriously. These can be in fraudulently verifying the identity or creating a genuine account on behalf of someone. These are also used in creating fake videos of celebrities, politicians, and other notable personalities in compromising situations.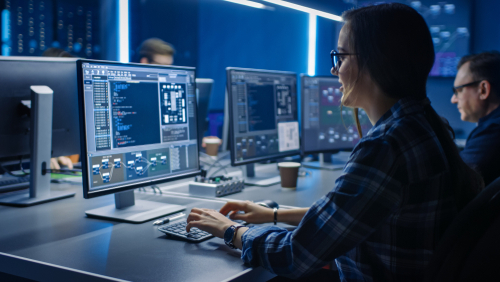 Why should an organization take Cybersecurity seriously today?
Often, some companies and organization take their data security very lightly. It's no wonder why they often fall victim to cyber-attacks. To this day, there are still so many companies not immune to these constantly evolving cyber-attacks. Here are some reasons why Cybersecurity should be taken seriously.
The Fast Increase of Cybercrimes. Whether you have a large or small-scale firm, cybercriminals and hackers will spare no one. Instead, they check for possible opportunities to exploit the organization's data and milk money out of it.
In the past years, the average cybercrime cost for a firm has increased by 23%. Security breaches have also increased significantly. And with better and newer technologies today, the chances of cyber risks are also snowballing.
The Growth of IoT Devices. The world is now creating smart cities using smart devices. People have become dependent primarily on connecting everything to the internet. The introduction of IoT (Internet of Things) has simplified and helped speed up everybody's day-to-day tasks. However, this also created a dangerous pit of vulnerabilities that cybercriminals can exploit.
Despite the advancement of security measures, cybercriminals are almost always a step ahead of cybercrimes. If you fail to secure all your internet-connected devices, this is the perfect gateway for cybercriminals and computer hackers.
Bridge to Security Gap. In any organization, IT resources and human resources play the most critical aspects. No matter how dependent they may be, there will always be a security gap between both. To bridge this gap, conducting cyber security awareness training helps. This is important to bridge the cybersecurity skills gap and create a cyber-resilient working culture in a firm.
The Cost of Cyber Risks. Not only are cyberattacks multiplying in numbers quickly these days, but the damage they create is exponentially growing as well. These attacks prove how costly they are for any company to endure unless proper security measures are taken.
With more and more business infrastructures connecting, the cost of cybercrimes is predicted at around $10.5 trillion annually by 2025. Plus, not only can these cybercrimes hurt an organization financially, but their reputation could be at risk as well.
Security of Data. With data security, one can quickly see how firms become more comfortable with their information being kept online. But with the growing number of data and security breaches and information leaks everybody hears on the news almost every day, this clearly shows how at risk the data left online is.
Additionally, various cyber-attack vectors like cyber scams, phishing, ransomware, and more leave no room for data exploitation. Thus, when the proper cyber security solutions are implemented, future cyber risks and data breaches are considerably avoided.
Are free online classes in Cybersecurity credible?
Yes, free online classes in cybersecurity can be credible, depending on the source of the material. It's important to research the institution or individual offering the course to make sure the information is reliable and up to date. Additionally, it's a good idea to look for reviews from other students who have taken the course to get a better idea of the quality of the material.
---
RELATED: The 10 Best Online Cybersecurity Bachelor's Degree Colleges