Artificial intelligence and machine learning have redefined society in ways we never thought were possible.
Have we ever stopped and wondered how it is even possible to unlock our smartphones using our faces or touch IDs? Or how do virtual assistants like Siri or Alexa work? Did you notice how many of your unwanted emails are filtered directly to your spam folder without addressing them?
Featured Programs
These are some of the many practical functions that have become normal in our daily lives; they are functionalities that only a few existed from years ago.
Science enthusiasts and experts have been exploring Machine Learning and Artificial Intelligence since the 80s, but it wasn't until recent years that computer scientists got hold of advanced technologies needed to make the products that everybody is enjoying today.
---
12 Free Online AI and Machine Learning Courses
Stanford University, via Coursera
This free online course gives you a great picture of how machine learning works. You will also gain knowledge in data mining and statistical patterns. The course has three major topics: (1) Supervised Learning, (2) Unsupervised Learning, and (3) Best Practices in Machine Learning.
The best part of this free program is that it draws from many applications and case studies. That way, you will learn to apply learning algorithms in text understanding (web search, anti-spam), building intelligent robots (perception and control), medical informatics, computer vision, database mining, and so much more.
Best Features:
100% online and free, and with a shareable certificate
The course gives you enough details to have a good understanding of why the techniques work very well.
Each topic is extensively explained.
The programming exercises strongly focus on the topics and give you good templates to fill in quickly.
The course professor Andrew Ng talks clearly, and the way he delivers the lectures is straightforward to understand.
The University of Washington, via Coursera
This is course one of four in the Machine Learning Specialization course offered by the University of Washington. Here, you have hands-on experience with machine learning from practical case studies.
By the time you complete this 18-hour free online course, you will be able to estimate house prices based on house-level features. You can improve documents of interest, study sentiments from user reviews, and search and recognize images.
Because this course is more on hands-on practice of cases, you can apply different machine learning methods in a vast range of domains.
Learning Outcomes:
You can recognize potential applications of machine learning in practice.
Choose the right machine learning task for a possible application.
Describe the primary differences in analyses enabled by clustering, classification, and regression.
Best Features:
100% free and online, with paid certificate available
The instructors, Emily Fox and Carlos Guestrin, excitingly teach the class. They allow students to understand machine learning by some case studies.
The course is well designed and adequately delivered to understand the underlying core concepts of machine learning using real-life examples.
Little to no programming skills are required.
John Hopkins University, via Coursera
This free online course is suitable for all 21st-century students interested in playing with data in the future. In just nine hours, there are so many materials covered in this short period.
This course is a part of multiple programs and can be applied to different specializations or professional certificates programs.
After completing this course, students can:
Identify machine learning methods like classification trees or regression
Use the fundamentals of creating and applying prediction functions
Elaborate the overall process of building prediction functions
Know the key concepts like overfitting, training and test sets, and error rates
Best Features:
100% online and free; with paid certificate available
The whole course only takes four weeks long (8 hours worth of materials).
The course has short videos that fully replicate and explain the concepts. Codes are also provided so that you can use them as well.
The course is efficient in teaching tolls in R that enable machine learning.
The course is well-organized, and significant resources are listed too.
University of California, San Diego, via Coursera
This excellent free online course will teach you the basics of machine learning with excellent methods and practical exercises that involve accurate data. This comprehensive data specialization course offered by UC San Diego gives you an overview of machine learning techniques to analyze, explore, and leverage data.
You will also learn about the tools and algorithms to use in creating machine learning models learning from data.
In this free Machine Learning with Big Data online course, learners are taught to:
Draft a practical approach using steps in the machine learning process.
Recognize the machine learning problem type so you can apply the relevant sets of techniques.
Use machine learning methods to prepare and explore data for modeling
Create models using open source tools that are widely available.
Study big data problems via scalable machine learning algorithms on Spark.
Best Features:
100% free and online, paid certificate available
The course is five weeks long (21 hours worth of materials).
The course provides proper theoretical background in combination with hands-on materials.
Well-balanced and concise approach.
The hands-on activities are easy to follow.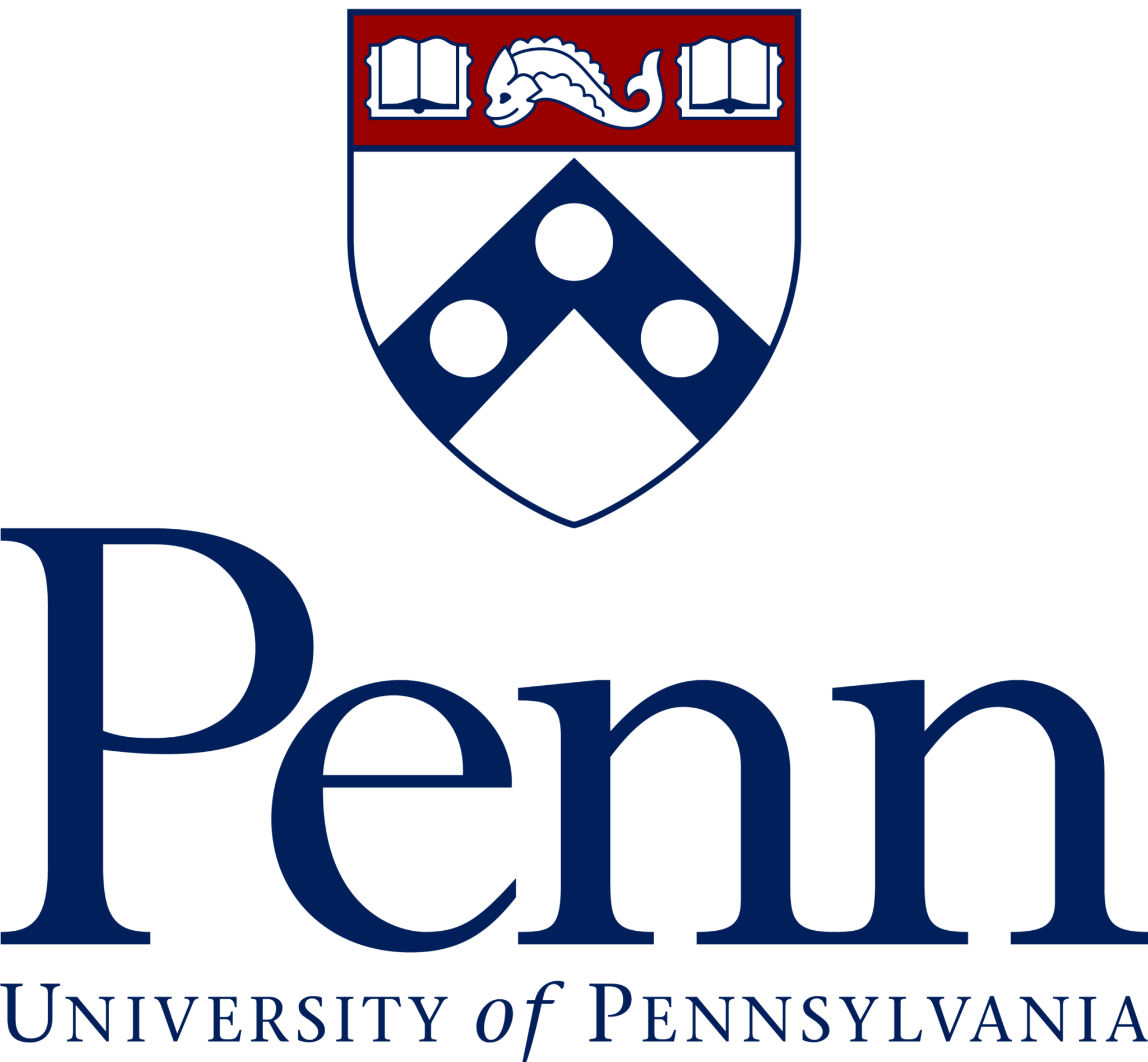 The University of Pennsylvania, via Coursera
This is a free, intermediate robotics specialization course by the University of Pennsylvania. You will learn how videos and images captured by cameras and mounted on robots are transformed into different representations like optical flow.
From these 2D representations, you can extract 3D information about the direction of the robot's movement or where the camera is.
The course includes the following lectures:
The Geometry of Image Formation
Projective Transformations
Pose Estimation
Multi-view Geometry
Best Features:
100% free and online; paid certificate available
The course spans four weeks long.
It is best for students seeking to understand how classical SLAM systems work.
Best beginner course for computer vision enthusiasts who want to learn about Multiple View Geometry
University of California, Davis, via Coursera
This is course 2 of 5 in the Computational Social Science Specialization offered by UC Davis and gives you first-hand experience with the two primary catalyzers of the computational science revolution: artificial intelligence and big data.
In this course, you will:
Identify and elaborate on considerable data limitations and opportunities.
Work with IBM Watson in analyzing personality through NLP (Natural Language Programming).
Study how AI is used
Study and elaborate on the role ethics play in big data and artificial intelligence.
Best Features:
100% online and accessible, with a shareable certificate.
The course is suitable for beginners and takes twelve hours to complete.
A perfect course for beginners and non-computational professionals who want to explore digital footprints, AI applications, and research ethics.
This comprehensive course gives you explicit knowledge about Big Data.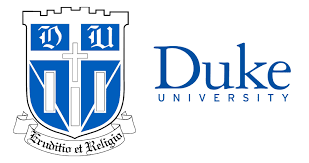 Duke University, via Coursera
In this free specialization course, you will learn how machine learning works and apply it to solve problems. Students can develop skills in using the data science process and the industry best practices to develop machine learning projects and eventually build competency in creating human-centered AI products that ensure ethical standards and privacy.
This free AI Product Management course entails the implementation of three projects.
Course 1: you will complete a hands-on project. This project challenges you to develop a machine learning model that will solve a simple problem (no coding needed) and assess your model's performance later on.
In course 2: you will recognize a problem of interest. You should create a machine learning system that will help solve the problem and make a viable project plan.
Course 3: you will do essential user experience design exercises for your machine-learning-based solution. This is also where you will go over the relevant privacy and ethical considerations of your project.
Best Features:
100% online and accessible, with a shareable certificate
The course takes about four months to complete and is ideal for beginners. You need not have any programming experience to join the course.
The University of Michigan, via Coursera
If you want to learn many techniques to apply to real-world data and get insightful and essential information from raw data, the free Applied Data Science with Python Specialization online course is perfect for you.
The third of the five-course installment by the University of Michigan introduces students to applied machine learning with a strong emphasis on practical methods and techniques.
Students learn to:
Give a thorough detail about how machine learning differs from descriptive statistics.
Make and evaluate data clusters.
Develop features that can meet analysis needs
Elaborate on the many different approaches in making predictive models.
Best Features:
100% online and accessible, with a shareable certificate
This is a perfect course for those with limited machine learning experience and who wish to apply ML methods quickly.
Outstanding and direct lectures, not too complicated to understand.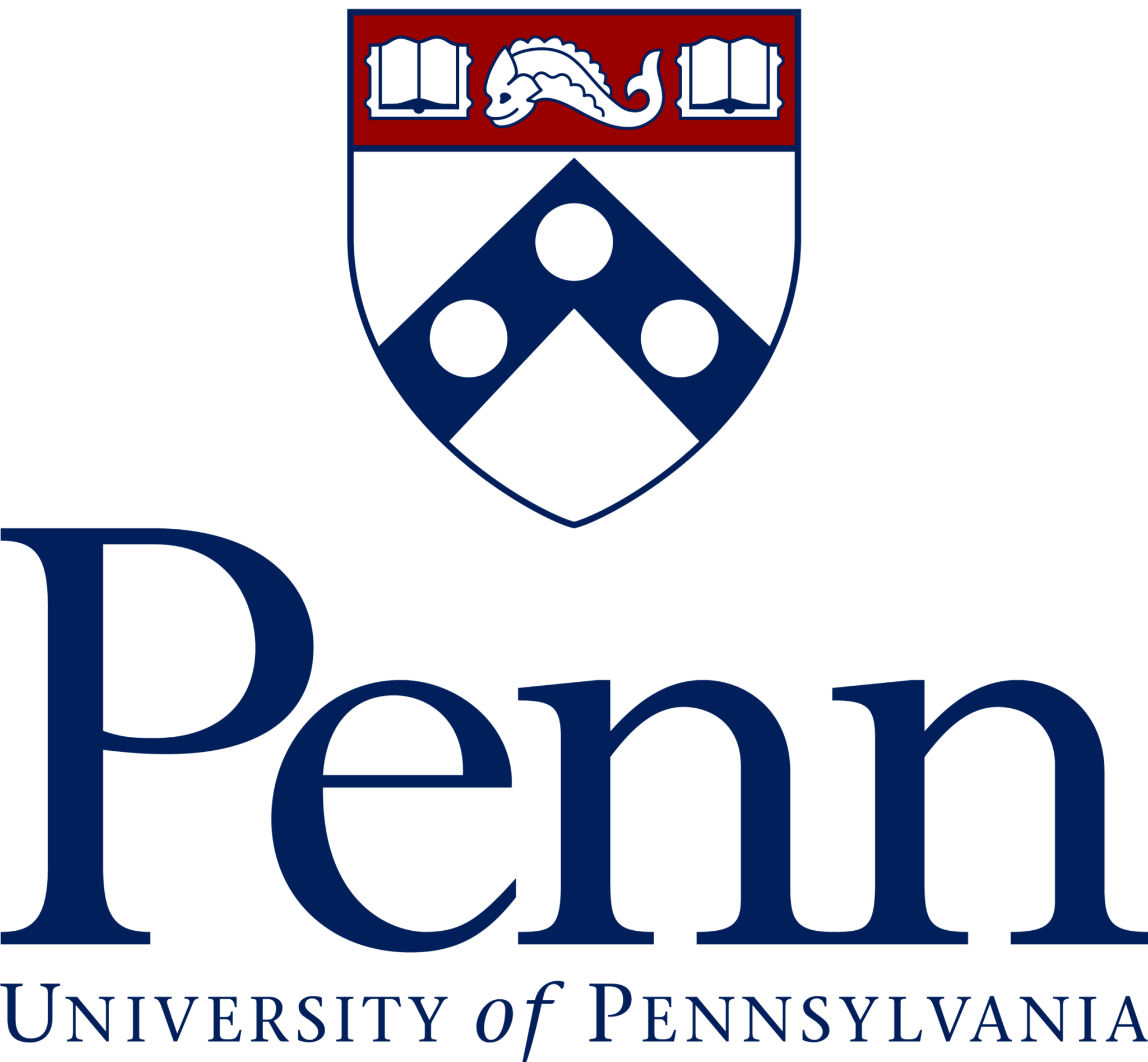 The University of Pennsylvania, via Coursera
This provides you with the basics of using artificial intelligence, big data, and machine learning, along with the many areas where you can use them to support your business.
This also covers risks and ethics of AI, people management of HR functions within machine learning, and frameworks of designing governance to apply artificial intelligence.
After this four-month course, you should be able to execute proper artificial intelligence strategies for people management. You should also have a clearer understanding of the relationships between artificial intelligence, data analytics, and machine learning.
Best Features:
100% free and online, with a shareable certificate
This course is suitable even for non-data scientists.
You will learn the relevance of AI applications in marketing and finance.
The course takes four months to complete.
Wesleyan University, via Coursera
This part of the Data Analysis and Interpretation Specialization of Wesleyan University introduces you to integral supervised Machine Learning concepts.
It provides a thorough overview of the techniques and algorithms and covers fundamental classifications, clustering, decision trees, and all other Machine Learning principles in between.
Enrollees in this free 10-hour course learn how to test, interpret, and apply machine learning algorithms. It also strengthens your data analysis, machine learning, exploratory data analysis, and python programming skills.
Best Features:
100% free and online, with a shareable certificate
The course has a clear and explanatory approach to the object, plus the instructors have excellent teaching transmissibility.
It is very easy and straightforward; you don't need to be a mathematician to understand the course.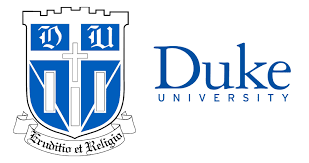 Duke University, via Coursera
This course covers all the topics on machine learning and is packed with an excellent explanation of concepts and slides.
You will also be provided with a fundamental understanding of different machine learning models (multilayer perceptions, logistic regression, convolutional neural networks, natural language processing, and so much more).
Practice exercises are also provided to have hands-on experience on properly implementing data science models on data sets.
This course spans six weeks, with one topic per week.
First week: Simple Introduction to Machine Learning
Second week: Basics of Model Learning
Third week: Image Analysis with Convolutional Neural Networks
Fourth week: Recurrent Neural Networks for Natural Language Processing
Fifth week: The Transformer Network for Natural Language Processing
Sixth week: Introduction to Reinforcement Learning
Best Features:
100% free and online, with a shareable certificate
The course is concise yet beautifully constructed.
This is suitable even for beginners with basic knowledge of probability and mathematics.
New York University, via Coursera
This Guided Tour of Machine Learning in Finance is a free online course featuring a broad overview of machine learning focusing on finance and applications. It talks about ML in general, what it is for, and how to apply it to different financial problems.
This course is categorized into three groups:
Practitioners that work at financial institutions like asset management firms, banks, or hedge funds.
Individuals who are interested in applications of machine learning for personal day trading.
Full-time students pursuing a degree in Statistics, Finance, Computer Science, Physics, Mathematics, Engineering, and other related disciplines.
Best Features:
100% free and online, with a shareable certificate
The lecture materials are very informative and of good quality.
The content and exercises are just as lovely as an introduction to machine learning and finance.
It is a very in-depth course with in-depth reading materials and advanced sources in videos.
Artificial intelligence and machine learning have created a buzz in the tech world in recent years. Both help organizations streamline processes and discover data to come up with better business decisions. Because the demand for these technologies is growing exponentially, now is the time to consider studying artificial intelligence and machine learning.
---
Frequently Asked Questions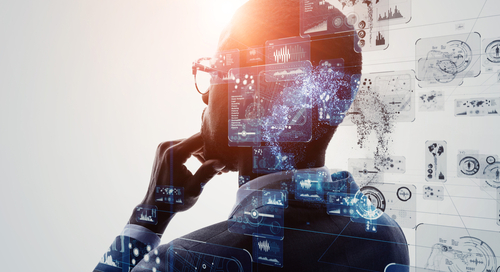 Artificial Intelligence vs. Machine Learning: Are They the Same?
Artificial intelligence and machine learning are two trendy and constantly excited terms these days. At times, both terms are used interchangeably to define a smart system or intelligent software.
While both AI and ML are based on mathematics and statistics, they are different.
What is Artificial Intelligence?
Artificial Intelligence is the computer's ability to imitate or mimic intelligent behaviors of humans and execute human-like tasks. AI performs tasks that need human intelligence like reasoning, thinking, learning from experience, and making decisions. As John McCarthy would put it, "AI is the science and engineering of making intelligent machines."
AI can do tasks very well. However, they have yet to teach the capacity to interact with humans at an emotional level. To better understand artificial intelligence, let us check some common examples.
Robotics: One good example of artificial intelligence is a robot. Industrial robots can monitor their performance and accuracy. They can even detect and recognize when they need maintenance to avoid expensive downtime. Robots also can act in an unknown or a new environment.
Personal Assistants: Personal assistant tools are another sample of artificial intelligence. These human-AI interaction gadgets are very popular today– Siri by Apple, Google Home by Google, Cortana by Microsoft, and Alexa by Amazon. These gadgets allow you to book hotels, find out information, schedule meeting, add calendar events, answer questions, send messages or emails, and so many more.
What is Machine Learning?
As the subset of artificial intelligence, Machine Learning learns automatically from data without being assisted or programmed by domain expertise. The "L" in ML refers to the machine's ability to learn based on data.
The ML algorithm also can evaluate its accuracy or performance, train a model, and make predication. For example, you can train a whole system with a supervised machine learning algorithm like Decision Trees and Random Forest.
Machine learning allows machines to learn by themselves thru data and make accurate predictions. Machine learning is essential since this allows enterprises to check operational business patterns and customer behavior. Machine learning also supports new product developments.
Today, most leading companies, like Uber, Google, and Facebook, utilize machine learning as their central part of the operation. Undoubtedly, machine learning is now a significant competitive differentiation for a lot of companies.

To understand more about machine learning, here are some examples:
Product Recommendations. The majority of e-commerce websites today have machine learning tools that can provide recommendations of products just by checking on their historical data.
Say, for instance, if you searched for house renovation books on Amazon, and you bought some of them, the moment you come back after some time, Amazon's homepage will show you a list of other books related to house renovations. This will also give you recommendations based on what you added to your car, what you liked, and other related actions.
Malware and Email Spam Filtering. Spams are unwanted commercial bulk emails that are massive problems for a lot of internet users. Thankfully, most email service providers today use machine learning tools to learn and recognize phishing and spam emails automatically.
For example, Yahoo and Gmail spam filters do not only check for spams emails utilizing pre-existing rules. They also generate new rules from what they learned and continue their spam filtering operations. 
To sum it all up, artificial intelligence solves tasks needing human intelligence. At the same time, machine learning is simply a subset of AI that deals with solving specific tasks by learning from data and creating predictions. Meaning, all machine learning is artificial intelligence, but not all artificial intelligence is machine learning. 
Why Should You Learn Artificial Intelligence?
Artificial intelligence is named the "Sexiest Job of the Century," It can help you earn a lot! AI opens a whole world of opportunities. Today, we are in a world where calling Alexa, Google, or Siri is more normal than calling our friends and family.
Artificial intelligence has indeed evolved and is no longer limited to sci-fi shows and movies. It is practically all around us. But why should you learn artificial intelligence?
AI is the skill of the century. Not just the skill of the year, not decade, but a century! AI is now all set to replace jobs that humans used to do. However, this also means making 130 million roles (or more) in all major sectors.
Thus, to be a part of this group, you have to be a part of the transformation. AI is today's emerging technology establishing a name in practically all industries: from fashion to finance. AI jobs account for 18& of jobs in many companies.
Data, Data, and More Data. Humans generate almost three quintillion bytes every single day. We collect data from what we use when we see or how we communicate.
People feed these collected data to machine learning algorithms to obtain a behavioral pattern– information about consumers. This information will eventually transform into insights. Thus, companies are siding towards AI in hopes of obtaining more sales and ultimately getting on top.
Artificial intelligence, as cliché as it may sound, has everything in its bag to stand out. AI is versatile. By mentioning the term "artificial intelligence," this can quickly draw people's minds to either space-related industries or computers.
But keep in mind that AI has critical roles in other leading industries like healthcare, banking, security, fraud detection, mobile, clothing, and a lot more.
For example, VSA (Virtual Health Assistants) helps patients guarantee appropriately prescribed, suggest fundamental health treatments, endorse preventive screenings, and even give relevant diet recipes based on one's medications or illness history.
Artificial Intelligence is everywhere. Small and medium businesses customize their websites with a unique user experience knowing this is more inviting. The use of mobiles and the internet have allowed people to navigate the information they need via a store's website, instead of physically going to shops.
You can even interact with chatbots (customer support), an automated computer program that 'talk' like a human and allow visitors to engage and interact seamlessly.
Why Should You Learn Machine Learning?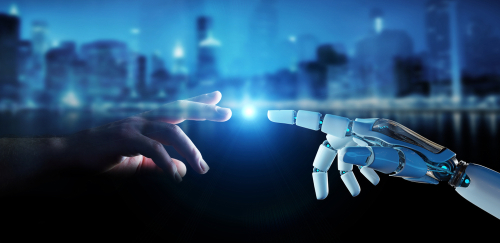 Gone were those days when machine learning was nothing more than a niche subfield of computer science. Today, technology giants are using machine learning.
Walmart uses machine learning algorithms for product recommendations, Uber for surge pricing, Twitter for their contents, and even fraud and detection at top financial firms.
The most widely used social media platforms—with Facebook, Instagram, and Twitter leading the pack—also use machine learning for display feeds. No doubt, the future of machine learning is finally here!
But should you learn machine learning at all? If so, why? Here are the top reasons.
Better career opportunities. A study by Tractica Report revealed that machine learning (as a service) is expected to increase from $10.7 billion in 2016 to $19.5 billion by 2025. As of the moment, machine learning is the star of the show. Every industry is finding ways to apply artificial intelligence in its domains.
Thus, focusing on machine learning will help open a whole world of possibilities in developing cutting-edge ML applications in various industries like medicine, cyber security, and so much more.
Machine Learning Engineers Earn a Lot! A world-class, top-of-the-line machine learning expert is similar to that of the best NFL quarterback prospect. SimplyHired.com said that, on average, a machine learning engineer could earn $142,000 a year, and the more experienced ones can rake up to $195,752.
Machine Learning Jobs are On-Demand. In recent years, leading tech companies have turned to the brightest engineers to help build machine learning algorithms. Undeniably, jobs in machine learning are not just hot; they are sizzling. It's not a wonder that since 2014, machine learning jobs have steadily increased.
What Are the Artificial Intelligence and Machine Learning Career Paths?
The job market in artificial intelligence is enormous, but so many people are not trained for it. This results in an average job outlook, especially for people who lack the skills required in this niche area. So what careers await you when you study artificial intelligence?
Artificial Intelligence
Artificial Intelligence Research. Just like computer science, AI research is about finding ways to advance technology further. After all, somewhere, someone is trying to develop a faster machine.
Someone is out there pushing the edge. As an AI researcher, the skills greatly vary depending on your field of specialization. You may either take charge of advancing data systems or manage the creation of new software.
Some are responsible for taking charge of new software that uncovers new potentials in the field, while others are more into overseeing the accountability and ethics of creating these tools.
Nevertheless, as an artificial intelligence researcher, your goal is to work and uncover the potentials of this technology and implement changes (if needed) in the existing tools so you can achieve maximum potential.
Software Engineering. The field of AI also relies on computer science roles like software engineers to create programs that will help AI tools function.
Software engineers are part of the brains behind the design and development processes of digital systems and programs. They design the technical functionality of a product that uses machine learning in carrying out different tasks.
Natural Language Processing. The majority of artificial intelligence applications today focus on language. From virtual assistants to predictive texting on smartphones and chatbots, AI tools replicate human speech in various formats.
People in this role generally use their understanding of both technology and language to develop systems through which a computer can successfully communicate with people.
Machine Learning
Human-Centered Machine Learning Designer. As a designer in this field, your role is to develop a system that recognizes patterns and processes information. This minimizes the need to design programs manually and can account for practically every conceivable scenario.
Because machine learning is centered around people, this will give humans an individual and "smart" user experience. One example is Netflix. This video rental service gives the viewers with different movie choices of what they might like to watch.
Data Scientist. Programming skills are required to become a data scientist. You should also have a solid base in statistics. Programming languages like Python, R, or SQL are essential in data science.
In this profession, you are also involved in information analysis to discover relevant information through inspection, modeling, and cleaning. When you're adept with this, it's easier for your to make informed decisions, plus you get to suggest reasonable conclusions when needed.
Computational Linguist. Machine learning technologies work hand in hand with voice-recognition software so users can easily navigate through phone systems for utility companies, banks, doctor's offices, and more. This is where computer linguists come into the picture.
These professionals' teach' computers how these machines should understand a spoken language. They also find ways to improve a system that presently exists since these things frequently make mistakes.
---
RELATED ARTICLES: