The University of California, Los Angeles is a top-ranked public research university. Located in the city's Westwood district, UCLA is the University's southern and second-oldest branch in its ten-campus system. Each year, UCLA averages a total of 43,000 enrollees–31,000 of whom are undergraduate students and 13,000 are taking up graduate studies.
The UCLA has nine Undergraduate Programs consisting of more than 109 academic departments, over 125 majors, and instruction in at least 40 languages.
Featured Programs
The University's Graduate Programs are housed in the UCLA Arts, the Anderson School of Management, The David Geffen School of Medicine at UCLA, and the Fielding School of Public Health.
UCLA also takes pride in its comprehensive Continuing Education Programs consisting of 100 Certificate Programs in more than 20 specialized fields with curriculum that can be customized.
UCLA believes in offering students opportunities to maximize their academic potential through the Center for Community Learning and Capstone Initiative. The university also encourages research, experiential learning, and internships. Other academic opportunities include seasonal travel programs and study abroad. UCLA also offers "concurrent and articulated" programs enabling students to fast-track their studies and earn two degrees for a shorter amount of time.
Academic Excellence
UCLA is a consistent recipient of accolades and flies high in comparative rankings. It beats many schools in different academic categories. The University's awards and top rankings include:
Global Rankings
15th in World University Rankings for 2017-2018, ranked by Times Higher Education
12th in Academic Ranking of World Universities, ranked by Shanghai Jiao Tong University
13th in Global Ranking in 2018 ranked by U.S. News & World Report
The Global Rankings measure alumni and faculty awards, research citations, teaching areas, and international outlook, among other criteria.
National Rankings
Tied for 1st among public universities and ranked 21st among public universities in a 2017-2018 ranking by U.S. News & World Report
15th in the U.S. in 2017 ranked by Washington Monthly
5th in College Access Index as a top school for low-income students, ranked by The New York Times
7th in producing the most doctorates and 9th best in research expenditures in 2015, ranked by The Center for Measuring University Performance
Performance indicators include, among others, student access, research, social commitment.
The University of California, Los Angeles also takes pride in its various academic and departmental citations for its Graduate & Doctoral Program, UCLA Health Program, Public Health Program, Engineering School, School of Dentistry continuing education program, School of the Arts and Architecture, UCLA Arts and other top specialties and departments.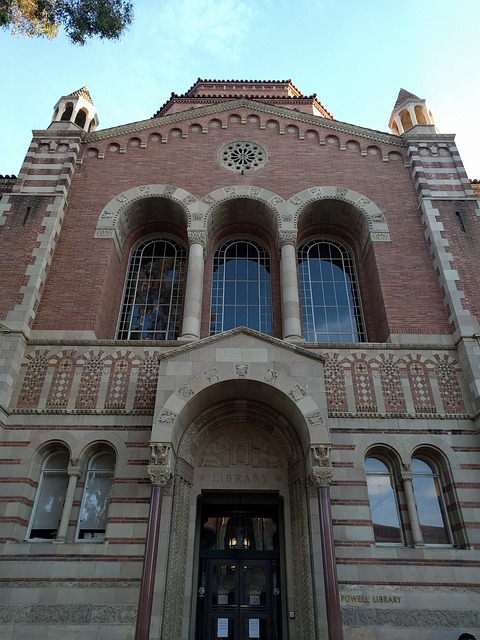 UCLA Trivia
Our featured school UCLA is an NCAA record title holder. The university has 111 NCAA titles and 130 team titles tucked under its belt.
If you've watched popular movies and shows like Buffy the Vampire Slayer, Legally Blonde, and House M.D., chances are you've seen the sprawling UCLA campus. These Hollywood projects, among others, are filmed in UCLA although the school presented as some other colleges such as Harvard, Yale, and Princeton.
If you hear UCLA students screaming their lungs out at one midnight of the finals week, you're getting an exclusive glimpse into the "Midnight Yell". These are actual minutes-long "scream sessions" for students as they shake off the stress brought about by studying.