Tennessee State University and AME Church Roll Out Coding Course for African Students
The TSU-AME Church initiative delivers the coding course to West and South African students seeking to pursue STEM-related professions.
---
Thousands of Frontline Workers Enroll in Michigan's Free College State Program
Lansing Community College rolls out the Futures for Frontliners program to honor our health heroes. The free college state program now has more than 15,000 enrollees.
---
The University of Miami Salutes Student Employees
Celebrating the invaluable contribution of their student employees to the school, The University of Miami is offering them all opportunities for growth relevant to their skill set.
---
Universities Promote COVID-19 Vaccination on All Students for Fall Reopening
In preparation for class reopening in the Fall, universities are pushing for all students to get COVID-19 vaccination. Getting vaccinated translate to safer in-person classes for college or university students.
---
Education Department Relaxes Rules on Loan Relief for Students with Disabilities
As the pandemic rages on, the U.S. Department of Education is considering easing up on the policies pertaining to loan forgiveness and reduced loan paperwork and processes for students with disabilities.
---
California University Students Get Paid for Dropping Spring Break Plans
By staying home during spring break, California University students receive $75 in grant. This effort is to curb the spread of COVID-19, in compliance with the government's stay-at-home mandate.
---
Colleges Boost Minority-Led Funds to Address Inequity Issues
With inequity being a pressing concern these days, select colleges are investing in minority-led projects to support diversity. These include Southern New Hampshire University , the University of Chicago, the University of Rochester, the University of California system, and Fordham University.
---
New Morehouse College Program Allows Black Men to Complete Unfinished Degrees
Morehouse College offers black male students a way to finally earn their degrees. The Atlanta, Georgia-based school's new low-cost tuition program cuts college fees by half.
---
University of Minnesota Launches Campus-Wide Tuition-Free Programs
Tuition-free college, anyone? Officials at the University of Minnesota have unanimously approved a program to help defray college costs for students with families earning $50,000 or less annually.
---
Harvard University Housing Maintains Rental Fees for AY 21-22
Harvard University is holding flat its Harvard University Housing rental fees for the Academic Year 2021-2022. HUH calls it their "pandemic relief adjustment."
---
College Students Take On Substitute Teacher Roles to Keep Schools Operational
College students heed the call by the Greenfield-Central Schools to do substitute teacher work for their 4,000 students so as not to disrupt school operations.
---
Two Mississippi HBCUs Receive Sizeable Donations to Improve Access to Academic Opportunities
With over $30 million in donations, Mississippi's HBCUs Alcorn State University and Tougaloo College is starting numerous academic projects.
---
University of Arizona's Freezer Farm Ready to Store Millions of COVID-19 Vaccines
The UA ultracold storage facility can hold millions of COVID-19 vaccines, with eight freezers accomodaing the first batch of Pfizer vaccines.
---
Kennesaw State University Offers Special Program for Students With Foster Care and Homelessness Backgrounds
Kennesaw State University welcomes students who struggled with homelessness and were in foster care to a wealth of academic opportunities.
---
University of Hawaii's Graduation Rates Soar Despite the Pandemic
Seemingly unfazed by the pandemic, the University of Hawaii takes pride in its impressive graduation rates.
---
University of California Health Introduces Human Donor Milk Bank for Newborns
The University of California Health presents the Health Milk Bank, a new program for newborn babies and their families.
---
Ivy League Schools Nix All Winter Sports for Season 2020-21
As coronavirus fears continue, the Ivy League Council of Presidents has postponed the 2020-2021 winter sports season to February 2021.
---
Immigrant Enrollees Create "Demographic Shift" through US Colleges
US college enrollments are showing a demographic shift because of the increasing number of immigrant students. The details here.
---
Universities Unite to Diversify STEM Faculty
A new cohort–consisting of various universities in an existing project–seeks to enforce inclusive teaching methods and boost diversity among STEM professors and promote advancement in all STEM programs.
---
Nebraska's College-Bound Students Can Qualify for New Career Scholarships Act
New college students in Nebraska can have shot at eligibility for the new Career Scholarships Act as they pursue in-demand fields of study.
---
Edinboro University Receives $200,000 Gift to Assist Addiction Counselors
Edinboro University receives funding to boost its Master's in Counseling program and address the need for high trained addiction counselors.
---
Norfolk State University and Netflix Partner to Boost Tech Programs
Norfolk State partners with Netflix to boost its Robotics Program through scholarships and boot camps for engineering students and alumni.
---
More Underprivileged College Students in New York To Receive Expanded SNAP Benefits
The expanded Supplemental Nutrition Assistance Program (SNAP) addresses food insecurity among many more qualified New Yorker students.
---
New Health Orders Loosen Rules on Boulder College Students
Boulder City's updated health orders promote social distancing, social gathering, and stay-at-home rules in collegiate homes among students.
NAIA Passes Student-Athlete Name, Image, and Likeness Legislation
NAIA college athletes will be paid to promote products, companies or media appearances and reference their school-related athletic events.
---
NCAA OKs Fall Championship Plans To Be Moved To Spring
In light of the pandemic, all fall college sports championships will now be held throughout the spring season, says the NCAA.
---
Dallas College Gets Financial Assistance to Support Latino Student Community
Hispanic-serving colleges can now boost their programs for Latino students! Dallas College is one of the firsts to receive a $9 million grant.
---
Florida Governor Seeks "Bill of Rights" for Students Facing Expulsion for Partying During Pandemic
Governor Ron DeSantis says college partying, a type of social gathering prohibited during the pandemic, shouldn't be punishable by expulsion.
---
HBCUs Embrace Esports
Johnson C. Smith University launches its JCSU esports club, joining other HBCUs that will soon compete in esports tournaments under the Black Collegiate Gaming Association.
---
Georgia State University Students High-performing Despite the Pandemic
Georgia State University details how its student community outdid their pre-pandemic attendance, graduation, and overall performance.
---
Google Introduces Shorter Path to a College Degree
Seeking a low-cost and easily accessible path to a college degree? Google says its Career Certificate programs, which take six months to complete and are inexpensive, could be your answer.
---
NYU's Tisch School of Arts Offers Online Film and TV Education Program
New York University (NYU) and the biggest names in film and TV entertainment partner to offer an online program featuring the industry.
---
Education Department to Extend Suspension of Federal Student Loan Monthly Payments
An Executive Order directs the U.S. Department of Education to further suspend the monthly payments and zero percent interest on federal student loans until December 31, 2020.
---
College Students May Be Eligible for CARES Act's Unemployment Benefits
The Coronavirus Aid, Relief, and Economic Security (CARES) Act extends the Pandemic Unemployment Assistance to unemployed college students.
---
Colleges and Their Take on COVID-19 Testing
Higher education institutions are speeding up coronavirus testing plans in time for the reopening of colleges in the fall. Authorities and administrators seek to remain compliant with public health policy concerning the pandemic, and prioritize the safety of students.
---
Colleges Receive Victory Over International Students' Immigration Battle
The Immigration and Customs Enforcement's new policy, which put international students' situation in limbo, has been reversed. Colleges are celebrating but fear the impact of the controversy to the reputation of US education.
---
Ivy League Calls Off All Sports in Fall in Light of Pandemic
The Ivy League Council of Presidents suspends the Fall athletic competitions until January 2021, for the health and safety of all students and in full compliance with campus-wide strict restrictions on sports events.
---
JP Morgan Chase Sets Online Initiative for Career and Financial Advice to Black College Graduates
The Advancing Black Pathways Career Readiness Series helps "recent graduates of historically Black colleges and young professionals of color" make educated career decisions and stay ahead of the financial curve.
---
University of Michigan Begs Off Hosting Second Presidential Debate in October 2020
Growing concerns over COVID-19 transmission compelled the University of Michigan to cancel the major political event that is now to be held in Miami.
---
University of Colorado Boulder Tackles Shortage of Teachers with New Online Graduate Program
The online Master's in Teacher Leadership offers an "affordable and accessible pathway" for the professional development of teachers.
---
Ivy League Schools Nix SAT, ACT Standardized Tests
As the month of June draws to a close, all US Ivy League schools have called it quits on the college admissions tests for AY20-21. They are part of the more than 1,300 colleges and universities that have adopted optional ACT/SAT testing policies.
---
Chicago State University Helps Black and Latino Students Through New Project
Rise Academy, the summer program for first-year college students, helps African American and Latino students qualify for scholarship. It is part of Cougar Commitment Initiative that seeks to bridge the wealth gap affecting the said groups of students through academic opportunities.
---
Cannabis Education: Five Universities Roll Out Online Marijuana Courses
The five Washington-based universities' first-ever cannabis online certificate-awarding courses are seen to "invigorate" their web-based learning programs.
---
Florida Bright Futures Scholarship Loosens Eligibility Rules
In light of the disruption caused by the pandemic, the relaxed rules apply to the required volunteer hours and standardized test scores.
---
Wyoming Educators Hold Discussions to Address and Eliminate Hazing
Wyoming colleges seek to address the ambiguity surrounding hazing, the factors that constitute the act, and the violations and penalties associated with it.
---
Student African American Brotherhood (SAAB) Finds New Home in Missouri State University
SAAB will be headquartered in Springfield in time for its 30th anniversary. The move is expected to foster diversity, equity, and inclusion in the area.
---
The Obamas Grace YouTube's 2020 Virtual Commencement Exercises
There's no stopping the graduates of 2020 from celebrating! A virtual commencement exercise on YouTube was recently held and graced by the Obamas and more.
---
Harvard University Dominates CWUR's "World's Best Universities" List for 9th Time
The Center for World University Rankings places Harvard on top of its 2020-21 list, with Massachusetts Institute of Technology (MIT) and Stanford University taking the second and third spots.
---
Pennsylvania State University Students Send Virtual Kindness to Nursing Home Residents
Penn State students are bringing happiness to nursing home residents amid the pandemic. This is what the Virtual Kindness program is all about.
---
Kentucky-West Virginia Louis Stokes Alliance Program Receives $1 Million Grant for STEM Graduate Program Expansion
The National Science Foundation releases $1M federal grant to Kentucky-West Virginia Louis Stokes Alliance for Minority Participation (KY-WV LSAMP) to expand Engineering-related programs.
---
COVID-19: Changing the Higher Learning Landscape and College Experience
There probably hasn't been a more uncertain time for the education sector, no thanks to the coronavirus pandemic–and colleges are hit hard.
---
University of California Abolishes SAT and ACT Admission Requirements
The decision of the state's biggest educational system is deemed a response to the increasing concerns on the standardized tests being discriminatory against low-income, American-American, and Hispanic students, particularly in the middle of a pandemic.
---
Eastern Michigan University Launches eSports to Promote Student Engagement
Beginning in fall 2020, EMU will start the eSports program as the university becomes Michigan's first to integrate eSports into campus life.
---
College Graduates from Different Generations: Sharing Crisis-Filled Times
Today's college graduates share the unique predicaments of the college seniors of the 1940s and 1950s–and the latter impart their greatest lessons learned.
---
Princeton University Names First Black Valedictorian
After nearly three decades, Nicolas Johnson, an Operations Research and Financial Engineering major, becomes Princeton's first black valedictorian.
---
Louisiana Tech University to Award Cybersecurity Scholarships
Six outstanding students from the Computer Science and Cyber Engineering departments will be awarded the CyberCorps Scholarship for Service (SFS).
---
Research: Parents Satisfied Over Online Classes, Worried About Readiness for Next School Year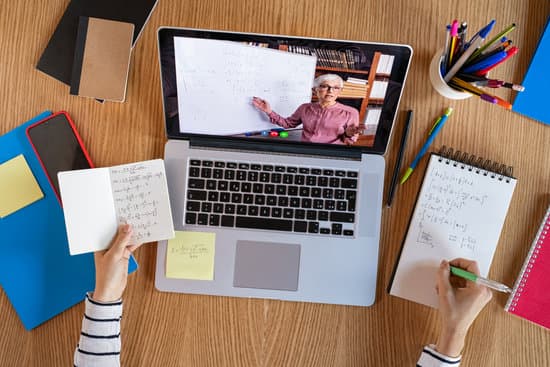 While 87% of parents of school-age children have no online learning issues, they are worried about their kid's preparedness for the incoming academic year.
---
Harvard, Other Ivy League Schools Reject COVID-19 Stimulus Fund
Following backlash, Ivy league colleges and universities Harvard, UPenn, Yale, and Princeton turn down the $14 billion stimulus fund.
---
2020 SAT Administrations Slated from August to December
Following the April, May and June SAT cancellations, the College Board is scheduling SAT administration on weekends within the months of August to December.
---