Nursing is one of the most rewarding and meaningful careers for those who are committed to providing a focused and highly personalized career.
Practicing nurses are understandably busy with their careers, making it hard for them to pursue an advanced degree. Fortunately, many nursing programs are now offered fully online. This includes online MSN programs.
Featured Programs
With an online master's in nursing, you will be able to advance your career in a specialty area. Some specializations include:
Acute Care Nurse Practitioner
Critical Care Nurse
Neonatal Nurse
Leadership and Management
Nursing Education
Pain Management Nurse
Psychiatric and Mental Health Nurse Practitioner (PMNHP).
In general, a Master's in Nursing degree program is a graduate-level program designed to provide advanced education and training to nurses who are seeking to advance their careers. It offers specialized knowledge and skills to prepare nurses for leadership roles in the healthcare industry and to improve patient care outcomes.
Quick audio summary:
The Lowdown
If you are pursuing an advanced nursing education, an online master in nursing can be a good choice. Earning an online master's in nursing will be integral to the advancement of your career.

Statistics say that nurse anesthetists, nurse midwives, and nurse practitioners can earn a median pay of $123,780 per year.
Methodology
Online Master's in Nursing programs serve as the vehicle for advancing the practice. We developed a list of the country's popular graduate degrees that prove to be the best options because of these features:
Offered in a 100% online learning format or blended coursework for the convenience of graduate students seeking to obtain a master's in the discipline to advance the nursing profession,
Features an in-depth curriculum that highlights the latest theories, principles, techniques, and other developments in Nursing so that graduates can obtain the competence needed for advanced practice,
Prepares students for the actual demands of the workplace as they become qualified for higher-level, better-paying nursing jobs by instilling soft skills such as communication, patience, and management, as well as critical thinking, problem-solving skills,
Utilizes an efficient Learning Management System that allows for easy and quick access to the coursework and user-friendly virtual platform features,
Taught by professionals who are terminal degree holders and experts in Nursing education,
Features Student Assistance and networking programs that guide graduate students to excel in their Online Master's in Nursing degree, evaluate their career plans, and explore their options,
Provides financial aid and tuition discounts to eligible online graduate students,
Appropriate accreditation from academic groups that establish the standards of instruction at the master's level,
Affiliation with organizations that advance the practice of nursing and promote the welfare of nurses,
Check out our Methodology for a closer look at our program evaluation and school ranking process.
---
20 Best Online MSN Programs
University of Pittsburgh
Under its school of nursing, the University of Pittsburgh provides students with a solid foundation that will help them conduct evidence-based practice and translate what they learned into improving healthcare delivery.
One of such programs is the Master of Nursing with the Clinical Nurse Leader concentration. This program assumes accountability across the range of care given within a variety of healthcare settings.
This online master's in nursing program is designed to prepare nurses for a leadership position upon graduation, including managing a clinical unit and serving as case coordinators, among others.
There is an emphasis on hands-on learning and clinical experiences, whether in acute care facilities, community settings, non-profit organizations, or quality improvement departments.
The coursework in this master's degree program covers leadership development, finance and economics, healthcare quality, organizational and management theory, and education and mentoring in the clinical setting.
Once you graduate, you are expected to apply evidence-based practice and research outcomes to improve clinical practice.
You need a Bachelor's in Nursing degree from a regionally accredited program before you can be eligible for admission.
Standout features of the University of Pittsburgh's Master of Science in Nursing program:
This master's degree curriculum is intended to reduce the duplication between the master's and doctoral programs. Graduates become qualified to sit for the Clinical Nurse Leader Certification examination that is administered by the Commission on Nurse Certification itself.
---
University of South Carolina
The University of South Carolina's Master's in Nursing with a concentration in Adult-Gerontology Acute Care Nurse Practitioner program is aimed to prepare you when it comes to providing direct patient management in acute and complex care settings.
You will be equipped with highly in-demand skills relevant to the care of the growing elderly population.
You can provide care for those with complex needs, encompassing skills such as clinical decision-making, assessment, treatment planning, and diagnostic and interventional procedures.
The program is a combination of online coursework, on-campus immersion activities, and clinical rotations.
You will need a bachelor's degree in nursing from a nationally accredited program and a minimum cumulative GPA of 3.0 before you can get admitted into this master's degree.
With a total of 46 credit hours, this MSN program length for completion is about 8 semesters.
Some of the courses on offer include Theoretical and Conceptual Foundation of Nursing, Application of Basic Statistics for Nursing Practice and Service Management, Advanced Pathophysiology for Nurses, and Research Methods for Nursing, among others.
Standout features of the University of Pittsburgh's Master of Science in Nursing program:
Upon completing the master's program, you will be able to sit for the Adult-Gerontology Acute Care Nurse Practitioner exam. It is administered by the American Nurse Credentialing Center or the American Association of Critical-Care Nurses.
---
Western Governors University
A private, nonprofit university, Western Governors University's online programs include the Master of Nursing program with a concentration on Nursing Leadership and Management.
This master's degree is most suitable for those who are ready to take on new managerial challenges in nurse leadership, allowing you to prepare for roles in nursing management and administration.
This online program makes use of competency-based models designed to help working adults earn an advanced nursing degree.
Clinical practice experiences for this online MSN program are provided through real-time simulation with the use of immersive virtual reality training.
You will be equipped with relevant knowledge on the complexities of healthcare, access, quality, and costs for diverse populations.
Every term, you will be working with your program mentor to build your personalized degree plan.
Some of the courses included in the Leadership and Management specialty are:
Leading with Personal Mastery,
Strategically Planning the Execution of a Healthcare Improvement Project,
Nursing Leadership and Management Field Experience,
and Managing Resources in an Era of Disruption, among others.
Standout features of Western Governors University's Master of Science in Nursing program:
On top of the master's degree, you will be able to earn the National Association for Healthcare Quality HQ Principles certificate when you complete the program.
You will also get to earn another important industry certification which is the CPHQ (NAHQ Certified Professional in Healthcare Quality) to help boost your resume.
---
University of Nevada – Las Vegas
Founded in 1957, the University of Nevada – Las Vegas has become a thriving urban research institution. One of the many online programs they offer is the Master of Science in Nursing under the School of Nursing.
This online MSN program is designed to equip you with knowledge, skills, and abilities to safely, effectively, and efficiently practice advanced nursing.
The program has a family nurse practitioner track which helps you prepare as a nurse practitioner in a variety of settings.
You have the option to employ full-time or part-time.
The curriculum of this MSN program meets the Essentials of Master's Education in Nursing as detailed by the American Association of Colleges of Nursing.
You also have the option to choose other tracks, including the Nursing Education track and Psychiatric Mental Health Nurse Practitioner track.
Standout features of the University of Nevada – Las Vegas's Master of Science in Nursing program:
While the program is mostly online, you will need to attend on-campus sessions for each track, usually taking around 7 visits each semester. These visits may be used for orientation, skills lab, Inter-Professional Education workshop, and final skills pass-off, among others.
---
University of North Dakota
The University of Dakota has evolved into an internationally recognized research institution since its establishment more than 130 years ago.
They offer an online Master of Science in Nursing with two specializations that allow you to focus on your expertise and address patient needs with confidence. The options are Family Nurse Practitioner and Psychiatric-Mental Health Nurse Practitioner.
The coursework can be completed 100% online any time of the year as it offers multiple start dates, including spring, summer, or fall.
The program has accreditation from the Commission on Collegiate Nursing Education, reinforcing the university's commitment to high-quality nursing education.
At the end of the program, you are expected to apply the knowledge you gained to evidence-based advanced nursing practice.
To get admission into the program, you will need a bachelor's degree in nursing from an accredited institution along with a minimum undergraduate GPA of 3.0.
Standout features of UND's Master of Science in Nursing program:
The program curriculum is designed to demonstrate advanced practice nursing skills that are consistent with AACN and NONPF's Scope and Standards of Practice. It is also known to meet the educational requirements for licensure in many U.S. states.
---
University of Central Florida
The University of Central Florida is known to be a leading metropolitan research university in the state. Its online Master of Science in Nursing is integral to the development of leadership, management, and teaching strategies for an improved quality of care within your institution.
You can apply for admission into the program if you are a licensed registered nurse or if you have earned a non-nursing bachelor's degree. The non-nursing bachelor's degree applicants will need to take prerequisite courses.
The program has three tracks:

Nursing and Health Care Simulation
Nurse Educator
Nursing Leadership and Management.

To earn this master's degree, you will need to complete up to 36 credit hours of coursework, with the number of core courses differing for each track.
Some of the courses included in the MSN program include Pathophysiological Bases for Advanced Nursing Practice, Theory for Advanced Practice Nursing, and more.
Standout features of the University of Central Florida's Master of Science in Nursing program:
The program makes use of research, evidence-based practices, and critical thinking skills that will allow you to influence health and public policy, positively impacting more lives in the process.
The U.S. News & World Report recognizes it, in one of its school rankings, as one of the Best Online Graduate Nursing Programs.
---
Aspen University
With accreditation from the Distance Education Accrediting Commission (DEAC), Aspen University ensures that the online academic programs they offer are of high quality.
One of them is the Master of Science in Nursing, designed for registered nurses who wish to pursue a master's degree while in practice.
The online MSN program provides a self-paced, flexible learning environment conducive to working adults.
While most of the coursework is online, there are practicum courses that you need
to perform within a clinical practice or academic setting.
If enrolled full-time, you can complete the MSN specialization program in 20 months.
A bachelor's degree in nursing is needed if you want to get admitted into the program.
The courses include:

Health Care Systems
Modern Organizations and Health Care
Legal and Ethical Issues in Health
Standout features of Aspen University's Master of Science in Nursing program:
This master's degree offers five specializations, including Forensic Nursing, Informatics, Nursing Administration and Management, Nursing Education, and Public Health. You are allowed to customize the program by choosing a specialization.
---
Capella University

Committed to high-quality education, Capella University extends its academic offerings online. One of the available online programs is the Master of Science in Nursing. This master's degree allows you to hone your expertise in a way that fits your personal and professional goals.
The MSN program allows you to choose among several specializations, including Care Coordination, Education, Informatics, Leadership and Administration.
The program begins with core courses that serve as your foundation and allow you to strengthen your competency in the areas of nursing theory and practice.
To get admitted into the program, you will need a bachelor's degree from an accredited higher learning institution.
If you are in need of financial aid, you will be able to do so by taking advantage of the university's tuition and education discounts along with federal student aid.
Standout features of Capella University's Master of Science in Nursing program:
Capella also offers its four specializations as RN-to-MSN options. This means that if you're an RN with an associate degree, you can get a streamlined path to an MSN while taking the specialization of your choice. You get the choice of earning your degree with Capella university in either their FlexPath or GuidedPath formats.
---
Troy University
Troy University offers its online MSN with 2 possible specializations that prepare you to take specialized information-driven roles, leadership roles, or be a highly sought-after Family Nurse Practitioner.
The degree program is offered online, with required clinical experience hours.
Students to Troy University's Online MSN can choose from the following specializations:
Healthcare informatics & Nursing Leadership (HINL) and Family Nurse Practitioner (FNP).
If you enroll in the HINL specialization, you will have to choose between Nursing Informatics and Nursing Leadership focus areas.
The FNP track contains 47 credits and requires 705 clinical hours, while the HINL track contains 37 credits and requires 480 clinical hours.
Students can attend part-time or full-time studies. Part-time students are accepted for all semesters, while acceptance for full-time students are considered for the Fall Semester.
If you already have a Master of Science in Nursing degree, the FNP, Nursing Leadership, and HINL focus areas are also offered as Post-Master's Certificate programs.
Troy University's Master's and Post-Master's Programs are accredited by the Accreditation Commission for Education in Nursing (ACEN).
Standout features of Troy University's online MSN program:
Healthcare Informatics is one of the highlight focus areas of Troy University's MSN. Informatics is an ever-crucial discipline in today's highly data-driven healthcare systems, and the skills and theories you will learn will apply to a variety of decision-making and system-wide roles and settings.
---
Purdue University
Purdue University offers an MS in Nursing program that expands your nursing education & experience with skills for advanced practice and lays the groundwork if you want to pursue doctoral education.
Choose from the degree program's six population focus areas and concentrations that go towards your chosen advanced nursing role and specialty.
Purdue's MSN program has the following population focus areas/concentrations:
Adult-Gerontology Acute Care
Adult-Gerontology Primary Care
Family Nurse Practitioner Primary Care
Psychiatric Mental Health
Executive Leader concentration
Nurse Educator concentration
The program has 30 core credits and can have up to 90 depending on your chosen focus area/concentration. The degree program has multiple start dates and can be completed in around 2 years. Clinical Experience time is required. Each specialty adds slight variations to its specifics.
Purdue also offers an Online MSN-MBA Dual Degree if you want to add business expertise to your career.
This program is accredited by the CCNE or Commission on Collegiate Nursing Education.
Standout features of Purdue university's Online MS in Nursing degree program:
Purdue's Nursing faculty members have logged over 36,000 hours total Professional development hours, which reflects directly on teaching quality.
---
Duke University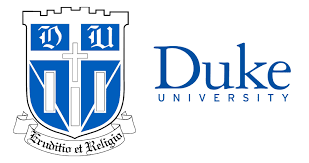 Duke University's Online MSN is an expansive degree program offering 11 possible specializations/majors (8 advanced practice RN, 3 non-clinical majors) and 8 possible Specialty add-ons, giving you a wide range of options to advance your skills in your current practice.
Duke's MSN program offers the following Majors:
Adult-Gerontology Nurse Practitioner – Acute Care
Adult-Gerontology Nurse Practitioner – Primary Care
Pediatric Nurse Practitioner – Acute Care
Pediatric Nurse Practitioner – Primary Care
Psychiatric Mental Health Nurse Practitioner
Family Nurse Practitioner
Neonatal Nurse Practitioner
Women's Health Nurse Practitioner
Nursing & Healthcare Leadership
Nursing Education
Health Informatics
Likewise, the degree program has the following specialties that you can choose to take, including Cardiology, Endocrinology, Orthopedics, and Palliative Care, among others.
Minimum credits range from 42-49 depending on your chosen Major.
While they are offered online, all majors will have required brief on-campus intensive activities with faculty and experts for a few of their courses.
Duke's MSN degree program is accredited by the CCNE. Duke's School of Nursing is #2 in the United States for US News' 2023 best rankings.
Standout features of Duke University's online MSN program:
If you are an RN with a Bachelor of Science in Nursing degree, you are eligible to apply for Duke's Doctor of Nursing Practice Program (BSN-to-DNP), where you will be awarded both MSN and DNP degrees.
---
Duquesne University
Duquesne University's online MSN Program has a rigorous but practical curriculum that is focused on leadership, management, ethics, and evidence-based practice.
What's more, the program stands out as one of the few in the US to offer Forensic Nursing, a golden opportunity for you to level up your career and make a difference.
Duquesne's online MSN program offers several majors, including Adult-Gerontology Acute Care Nurse Practitioner and Family (Individual across the lifespan) Nurse Practitioner, among others.
The degree program majors can take at least 2.5 to 3 years to complete.
Credit hours vary from 30-44 depending on your chosen major. Required clinical hours also vary (Executive Nurse Leadership) to up to 750.
Duquesne's MSN majors are also available as Post-Master's Certificate programs.
Small class sizes are maintained to maximize the interaction.
Duquesne University is accredited by the CCNE.
Standout features of Duquesne University's MSN program:
Duquesne offers the Forensic Nursing program as one of its MSN focus areas and is one of the few institutions to offer such. This is a niche but fast-growing area and presents a unique opportunity for you to make a difference by being the advocate for victims of crime.
---
Ohio State University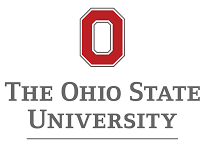 Offering flexible academic programs is one of Ohio University's strong points. It is a good choice for those who want to prepare for a demanding evidence-based practice in a variety of clinical settings:
Available online, this master's degree allows you to complete your coursework online while clinical experiences can be completed in the student's area.
The online courses are offered synchronously, which means you are not required to participate in the classes at scheduled times.
Before you can get admission into this online master's degree program, you need to have a Bachelor's in Nursing from an accredited institution.
Some of the courses covered in the program include:

Innovation Leadership in Advanced Nursing Practice
Quality Improvement and Informatics
Health Promotion & Disease Prevention Across the Life Span
Advanced Health Assessment
Standout features of Ohio State University's Master of Science in Nursing program:
This MSN program offers four specializations in the online format, including Family Nurse Practitioner, Neonatal Nurse Practitioner, Psychiatric Mental Health Practitioner, and Clinical Nurse Leader.
---
Saint Xavier University
Saint Xavier University's online MSN program is entirely focused on preparing students to be competent and skilled Family Nurse Practitioners.
Family Nurses are a sought-after and indispensable pillar of the healthcare system, providing services that cover prevention, acute care, and continuing health support for patients.
The fully online MSN has 47 credit hours (18 Core, 9 Supportive, and 20 Specialty credits), and can be completed in 3 years full-time.
The program emphasizes disease prevention, health promotion, and management of common and complex health problems.
Class sizes are small for maximum interaction and student support. The program faculty also maintain active clinical practice so they stay sharp and up to date.
Students should complete 600 clinical hours at placement sites of their choice, with help from SXU.
Graduates can then sit for the ANCC or ANPP-administered FNP Certification Exam upon graduation.
Saint Xavier's FNP program is also available as a Post-Master's Certificate for those who already have a Master's Degree.
Saint Xavier was ranked #6 in US News' Best Online Nursing Programs for 2022. It is also accredited by the CCNE for both its baccalaureate and master's nursing programs.
Standout features of Saint Xavier University's MSN: FNP online degree program:
Saint Xavier University is known for its quality education. It is one of about 80 institutions in the United States to receive the Center of Excellence in Nursing Education, an honor awarded by the National League for Nursing (NLN), and one of only 8 schools to be re-designated 4 times.
---
Maryville University of St. Louis
Maryville University offers its online MSN Program with a choice of 5 concentration areas that equip you for advancing into a nursing career path of your choice. Perhaps one of the most rewarding and impactful specializations on offer is the Pediatric Nurse Practitioner specialization.
Concentration areas include:
Adult-Gerontology Acute Care
Adult-Gerontology Primary Care
Family Nurse Practitioner
Pediatric Nurse Practitioner
Psychiatric Mental Health Nurse Practitioner
Maryville University is a CCNE-accredited institution.
Standout features of Maryville University's online MSN program:
The graduate program's various concentration areas range from 41-50 credit hours. Clinical experience placements will be done in local sites of your choosing.
---
Baker University
Many of the country's nurse educators and hospital administrators will be retiring within the next five years, and a workforce shortage in these key areas is being anticipated.
Baker University offers an online MSN program that gets you ready to advance your career toward taking these frontline roles.
Baker University's online MSN has two possible tracks: Nursing Education and Nursing Administration.
Depending on your chosen track, the MSN program can have between 40-43 total credit hours, with 31-33 of these being core credits.
A student with a baccalaureate degree conferred by Baker University can become eligible for a 10% alumni tuition discount.
The two MSN Tracks are also available as Post-Master's Certificates.
Baker is one of the top Military-Friendly Universities in the country and works with Veterans Affairs to provide the most suitable benefit packages for veterans pursuing education.
Baker University holds accreditation from the CCLE and the Higher Learning Commission (HLC).
Standout features of Baker University's online MSN program:
Baker University's program focus on developing two key roles in the nursing profession: administrators and educator. With a curriculum anchored on advanced nursing theory with evidence-based practice, Baker University equips you to become a competent nurse practitioner-leader.
---
Florida A&M University
Florida A&M offers an online degree program that is focused on one specialized track: Adult-Gerontology Primary Care, which is a specialization expected to increase in demand as a significant part of the country's population (the boomer generation) starts to age.
The degree program has 42 credits in total.
Admission into the program requires a BS in Nursing degree from an accredited college or university and a minimum GPA of 3.0, and/or a minimum GRE of 300.
Your tuition includes free access to FAMU's own web-based tool that helps track your clinical hours and patient interaction. Your tuition also covers two on-campus residencies.
Faculty-to-student ratio follows the national standard of 1:6. You'll be taught by faculty that are published and/or are actively conducting research in areas relevant to the program.
Florida A&M's School of Nursing is accredited by the Accreditation Commission for
Education in Nursing (ACEN).
Standout features of FAMU's online MSN degree program:
FAMU's course design is oriented towards national licensure preparation, and they have a consistently high certification passing rate.
---
University of Massachusetts Amherst
The University of Massachusetts – Amherst offers a degree program that focuses on developing nursing educators. This degree program introduces you to advanced nursing practice and teaching theories.
The Nursing Educator concentration is an 11-course/32-credit program.
There are two required in-person practicums: a direct-care practicum and a teaching practicum.
The degree prepares you to be able to develop and implement educational programs both in clinical practice and college/university settings.
You will be prepared to use the appropriate and creative teaching methods & strategies, and be able to review nursing curricula based on existing guidelines.
The degree program prepares you to take the NLN Nursing Education (Certified Nurse Education) certification exam.
Standout features of UMass Amherst's online MS in Nursing Education program:
This master's program is accredited by the CCNE, while the University of Massachusetts Amherst is New England Commission of Higher Education (NECHE)-recognized.
---
Simmons University
Simmons University offers an online MSN with a focus on Psychiatric Mental Health Practice.
The PMHNP program consists of 47 credit hours. You will also have to complete a required minimum of 672 clinical experience hours.
The program design emphasizes taking a holistic look at patients in assessing their mental health. The program also has an additional focus on substance misuse, to help manage and overcome addiction issues with your patients.
You will work with Simmons' clinical placement team to find and vet potential clinical experience sites that are close to you.
Faculty and support staff are always available to give you guidance and advice in the program.
Simmons University's nursing degree programs are CCNE-accredited.
Simmons University also offers another online MSN Program that focuses on the Family Nurse Practitioner specialization, if that is more to your liking.
Standout features of Simmons University's MSN: PMHNP online degree program:
Once you graduate, you become eligible to sit for the ANCC PMHNP board certification. You will then be able to pursue licensure in the state of your choice upon gaining certification.
---
Southern New Hampshire University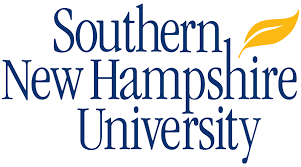 SNHU's online MSN offers specialized tracks that tackle a wide range of fields, from clinical practice to safety advocacy, and executive leadership, to big-picture healthcare.
SNHU's online MSN has five tracks you can choose from, such as Family Nurse Practitioner, Nurse Executive Leadership, Nursing Education, Population Healthcare, and Healthcare Quality & Safety.
Most of the MSN tracks consist of 32 credit hours (the FNP track has 51 credits).
SNHU has rolling admissions and has five 10-week terms throughout the year.
The program requires a bachelor's degree from an accredited nursing program (ACEN, CCNE, CNEA), and a minimum GPA of 3.0.
The MSN degree program is highly adaptable to your own work schedules. There are no set class meeting times, and course materials are accessible 24/7.
SNHU offers some of the most competitive rates nationwide, as well as financial aid options for students who qualify.
SNHU earned accreditation from the New England Commission of Higher Education (NECHE).
Standout features of SNHU's Online MSN degree program:
A unique highlight in the degree program is the Population Healthcare track. The need for skills related to this track was amplified by the COVID-19 pandemic, and the lessons we took mean that this specialization is likely to grow in importance over the next few years.
Frequently Asked Questions
What qualities do the best Nurses have that employers and universities look for?
Top nurses are good speakers and good listeners; a large part of their work relies on clear communication. The best nurses also have good critical thinking skills, which are especially useful in fast-paced critical care and emergency situations. The field of healthcare is also constantly evolving, and good nurses are also willing to keep learning and keep their skillsets up to date.
Last but not least, the best nurses are compassionate. Healthcare has a human connection factor, and this is best delivered by nurses who genuinely care about their patients and are highly perceptive to their needs. 
What careers are there for me after my MS in Nursing degree?
Nurses aren't just in hospitals. Nursing is a specialized but wide-ranging discipline that finds roles in many other settings such as care homes, beauty clinics, construction sites, factories, and schools and universities. A wide range of roles awaits the capable. Here are some of them:
Family Nurse Practitioner
Primary Care Nurse
Acute Care Nurse
Forensic Nurse
Infection Control Nurse
Triage Nurse
Forensic Nurse
Psychiatric Mental Health Nurse
Health Research Specialist
Nurse-Managers
Supervising Nurses
Aesthetic Nurse
Nurse-Educators
Do I have to be a Registered Nurse to be considered for an MS in Nursing degree?
Yes; more importantly, you should also be a current practicing nurse for most universities to consider your application.
It is also necessary by course design. An MS Nursing degree builds on your existing bank of theoretical knowledge and skills, as well as experience obtained by actual clinical practice.
MSN programs assume that you have significant clinical time under your belt and are looking for advanced skills and new opportunities to level up your career. 
How will earning a Master's degree in Nursing advance my career in the nursing field?
Earning a Master's degree in Nursing can advance your career in several ways:
Specialization: One of the main benefits of a Master's degree in Nursing is the opportunity to specialize in a specific area of nursing. This specialization can open up new job opportunities and increase your earning potential. For example, a Master's in Nursing Administration can prepare you for mid- to upper-level management positions, while a Master's in Nurse Education can lead to roles as a nursing instructor or academic program coordinator.
Expanded knowledge and skills: A Master's degree program in Nursing will provide you with advanced knowledge in areas such as nursing theory, research, and evidence-based practice. This deeper understanding of nursing principles and techniques can enhance your ability to provide high-quality care to patients and positively impact their outcomes.
Increased autonomy and leadership opportunities: With a Master's degree, you may have increased autonomy and decision-making authority in patient care. You may also have the opportunity to take on leadership roles within healthcare organizations, such as clinical nurse educator, nurse manager, or advanced practice nurse.
Higher earning potential: Studies have consistently shown that nurses with a Master's degree earn higher salaries compared to those with a Bachelor's degree. This is because the advanced knowledge and skills acquired through a Master's program can make you a more valuable and marketable healthcare professional.
Is a Doctorate in Nursing necessary?
A Doctorate in Nursing, such as a Doctor of Nursing Practice (DNP) or a Doctor of Philosophy in Nursing (PhD), is not necessary for every nursing career. However, it can open up additional opportunities for advanced practice, research, and leadership roles.
For nurses who want to work in an advanced practice role, a DNP is becoming increasingly important. Many states now require a DNP for nurse practitioners, nurse anesthetists, and other advanced practice specialties.
Additionally, a DNP can provide further specialization and advanced clinical training in a specific area of practice. A PhD in Nursing, on the other hand, is more focused on research and academia.
If you are interested in conducting research, teaching in a university setting, or advancing the science of nursing through scholarship, a PhD may be beneficial. It can also open up opportunities to serve in leadership positions in healthcare organizations and influence policy and practice.
Overall, while a Doctorate may not be necessary for all nursing careers, it can provide additional expertise and opportunities for advancement in your career. It is important to consider your long-term career goals and the requirements of the position you are interested in before deciding if a Doctorate is necessary for you.
Summary Points
In an increasingly digital world, it is now possible to earn your master's degree in nursing online. Before you do, you need to conduct a school search to find the best learning institution that offers quality nursing programs. Earning your advanced nursing education can set you up for success in your chosen field.
While a bachelor's degree can be your ticket to an entry-level career as a nurse, a Master's in Nursing paves the way for advanced positions.
You can qualify for advanced practice registered nurses' jobs, including nurse practitioners, nurse midwives, and nurse anesthetists.
---
Additional Resources:
The role of the Nurse Practitioner: