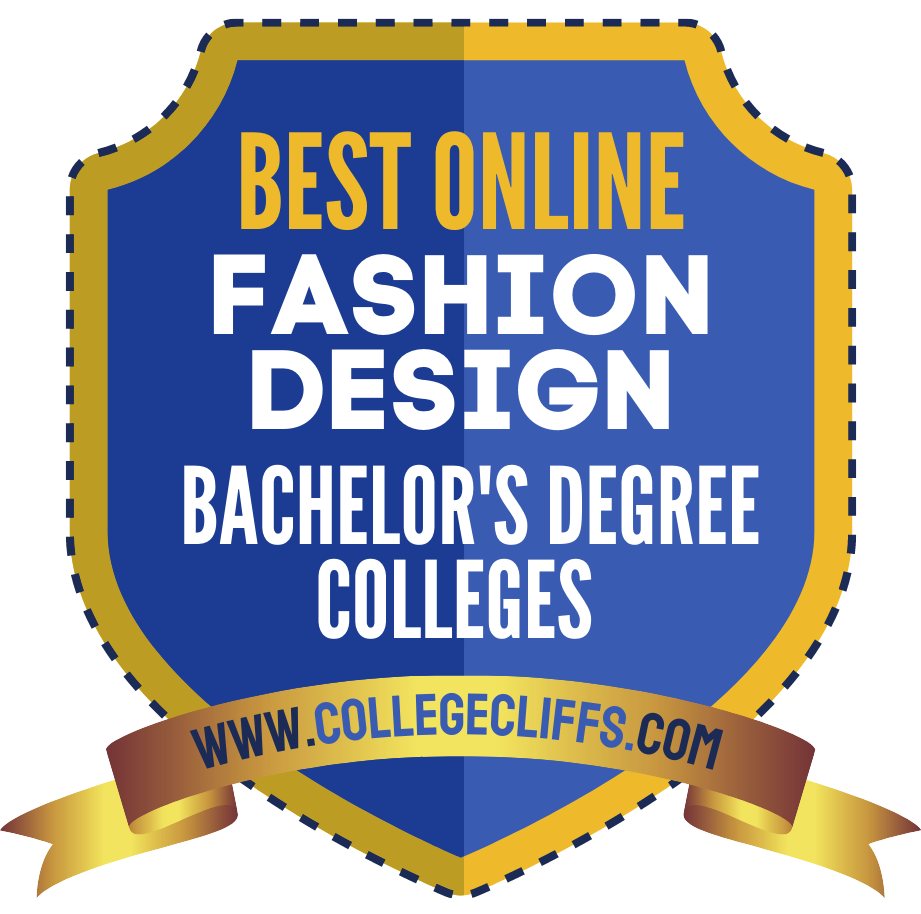 Ever dream of making it big in the fashion industry?
While you can get a career in the industry without a degree, it still is wise to go and obtain one! Many who are starting to work in the fashion industry sometimes find themselves going back to school to earn a bachelor's degree and substantiate their professional qualifications in the field!
Thankfully, you can find several accelerated programs to help your schooling more painless and efficient, especially if you are already a working professional.
Programs in fashion design cover several things, but the goal is to teach you all the practical skills necessary to understand the industry's in-depth background. You will learn skills like textile, fashion, computer-based design, patterns, or how you can achieve a signature look.
Plus, you will also learn a lot on the business side, like how you can develop your brand, marketing, consumer trends, and behavior, how to pull off and coordinate a successful runway show, or how you can work not only with supply chains but with the international fashion market as well.
What are the types of Fashion degree programs offered online?
There are so many types of online fashion degree programs and areas of specialization. Here are some of them:
Fashion Design. You can specialize in menswear, sportswear, knitted textiles, and so many other fashion design niches in this field. When you design clothes, remember that this entails intensive research for your target market. You need to be adept with your skills in fabric technology, computer-aided design, drawing, and pattern design. Coming up with something new helps you learn and clearly understand how fashion came about in the market and how clothes impact culture.
Fashion Communication and Promotion. Enrich your visual skills for fashion! Fashion communication and promotion degrees primarily focus on photography, film, music, digital media, app design, social media, and styling. Once you complete this degree, you can secure jobs in marketing, fashion media, advertising, or public relations.
Fashion Merchandising. When you take up this degree, you will learn about the purchasing process, visual merchandising, supply chain management, fashion textiles, and ethical issues.
Fashion Photography. This is perfect for students passionate about photography and fashion. You can learn a lot about digital image production, location shooting, or photo editing. Most graduates of this degree end up working for fashion magazines, advertising firms, or art galleries.
Jewelry Design. As its name implies, this degree discusses mostly jewelry manufacturing, marketing, and design. Enrolling in this degree means you get to deal with precious and pricey metals, the creation and design of personalized pieces, and the complex world of this exquisite industry.
Fashion Journalism. Students with a knack for writing and love to write about fashion can specialize in Fashion Journalism. From broadcast to print to online media, degree holders of fashion journalism can find many jobs in this field. Fashion journalists are highly skilled in various fields, including live reporting, styling, photography, and fashion terminology. As a student, you will also receive a solid foundation in fashion design.
Fashion Contour. This is specifically for those who plan to design intricate masterpieces in their career. Students will be designing lingerie, intimate apparel, swimwear, nightwear, and other structured clothing pieces. This degree, which utilized 3D prototyping when creating designs, is the most in-demand in the fashion industry.
Fashion Management. From financing an upcoming fashion line to garment construction, you will learn and master tried and tested management techniques such as merchandising sustainability or social responsibility.
While fashion degrees differ from one another, these degrees are also universal to some extent. Their similarities include:
Color Theory
Visual Culture
Textile Science
Fashion History
Brands and Identity
Fashion Market Research
Trend Analysis
Visual Merchandising
Marketing and Promotion
E-commerce
Business of Fashion
Portfolio Development
Life Drawing
Fashion Studio
Computer-Aided Design (CAD)
What can Fashion Design degree holders expect career-wise?
A bachelor's degree is very broad. Because of the many degrees that fall under this umbrella, some students sometimes wonder what jobs they can secure once they complete the course.
In a fashion design degree, jobs include:
Fashion buyer
Stylist
Visual merchandiser
Blogger or influencer
Marketing specialist
Fashion Journalist
Pattern Maker
Retail Manager
Textile Designer
Brand Manager

The fashion industry is definitely more than just glitz and glamor! Beyond the surface, this industry thrives because of well-educated and highly trained individuals who live and breathe creativity! These brainy individuals are as dedicated as they can be. With the right education, you too can become prepared for a journey into the world of the creative and the functional!

The 10 Best Online Fashion Design Bachelor's Degree Colleges, as listed below, are the country's most well-regarded schools that provide students the most profound education and training in this field of study. They make excellent options for future Fashion Design professionals because of their excellent and updated curricula, well-credentialed faculty, and reasonable tuition!

Please check our Methodology page for more in-depth information on how this list was created!
***
Best Online Schools for Bachelor's in Fashion Design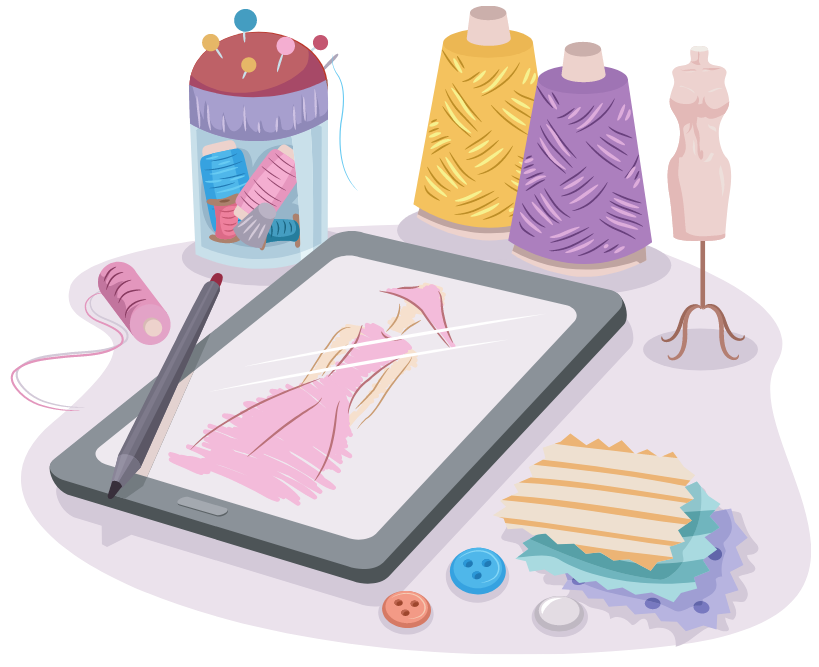 Drexel University makes it to the top spot when scouting for the best online fashion degrees all across the United States. Upon enrolling in the program, you will learn about merchandising, visual design, and business insights. In the BS in Design and Merchandising, you will be taught how to plan and successfully market services and products related to fashion. Courses cover different mediums, including televised content and via the Internet. Once you finish the course, you can find different jobs across the fashion industry in well-established firms and new product lines.
Location:
Philadelphia, USA.
Accreditation:
Middle States Commission on Higher Education
National Association of Schools of Art and Design Commission on Accreditation
Program Features:
Students can join Drexel's renowned cooperative education program, where you spend six months away from the classroom and receive exposure to industry networks like Urban Outfitters, Nicole Miller, TJX, Fashion Snoops, Marchesa, and so much more.
You can expand your global knowledge through study abroad options from the Office of Global Engagement. This includes Accademia Italiana in Florence, London College of Fashion, and Ecole Superiere de Commerce Exterieur.
Course Options:
Bachelor of Science in Design and Management
Admissions:
Undergraduate admission application
$50 application fee
Essay
Official transcripts
Letters of Recommendation
Standardized Test Scores
Financial Aid Information
Proof of Financial Responsibility (for international applicants)
Portfolio
Tuition:
$53,868 Tuition
$2,405 Fees
Financial Aid:
Federal Work-Study
Federal Loans
Veterans' Education Benefit
What's Unique About the Program
The program tailor's each student's passions and interests thru career pathway electives to broaden your knowledge in fashion marketing, e-commerce, media and magazine publication, entrepreneurship, product development, and so much more.
The program also promotes real-world project-based learning.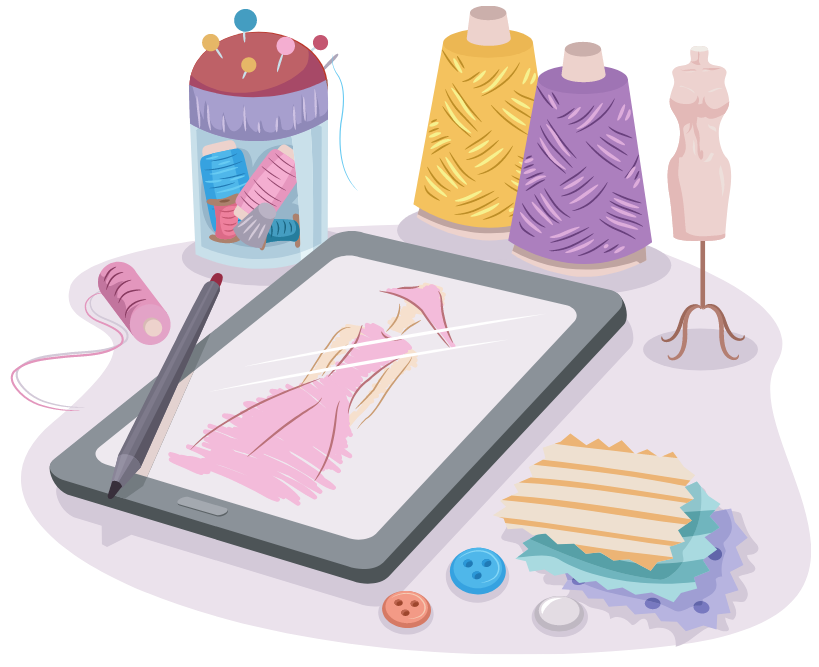 The Apparel Merchandising program of Baylor University provides students the needed exposure to the fashion industry's business side. This online fashion degree program helps students understand the important knowledge they should have concerning retailing, purchasing, and product development. They are also taught the art of merchandising fashion. This program's courses include fashion illustration, digital retailing, merchandising and promotion, buying, and sales forecasting.
A summer internship also forms part of this degree, and these internships are available not only all over the US but also in Europe. Opportunities like studying in Europe or Study Tour in Montreal or New York City are also available.
You will plan a fashion show and oversee ticket sales, public relations, program flow, and model training in the spring season.
Location:
Waco, Texas
Accreditation:
Southern Association of Colleges and Schools Commission on Colleges
Council for Interior Design Accreditation
Program Features:
The program focuses more on the professional side of the fashion industry, where students will learn more about product development, retailing, and retail buying.
Students can take summer internships for practical and real-world experience.
Internships are scattered all across the US and some countries in Europe.
Course Options:
BA/BSFCS in Apparel Merchandising
Admissions:
At least 17 years old, otherwise a GED Certificate is required before registration
For transfer students under 17 and with no state-approved high school diploma, GED is not required, provided the student has at least 60 hours of transferable credit from an associate degree.
Official transcripts (must include a list of all the completed courses, grades, and other information relevant to the educational background
Standardized test scores
Tuition:
$50,232
Financial Aid:
Academic Scholarships
FAFSA
Educational Loans
Federal Work-Study
Grants
Specialty Baylor Awards
Outside scholarships
What's Unique About the Program:
Students can do their internship outside the US
Studying abroad in Europe is possible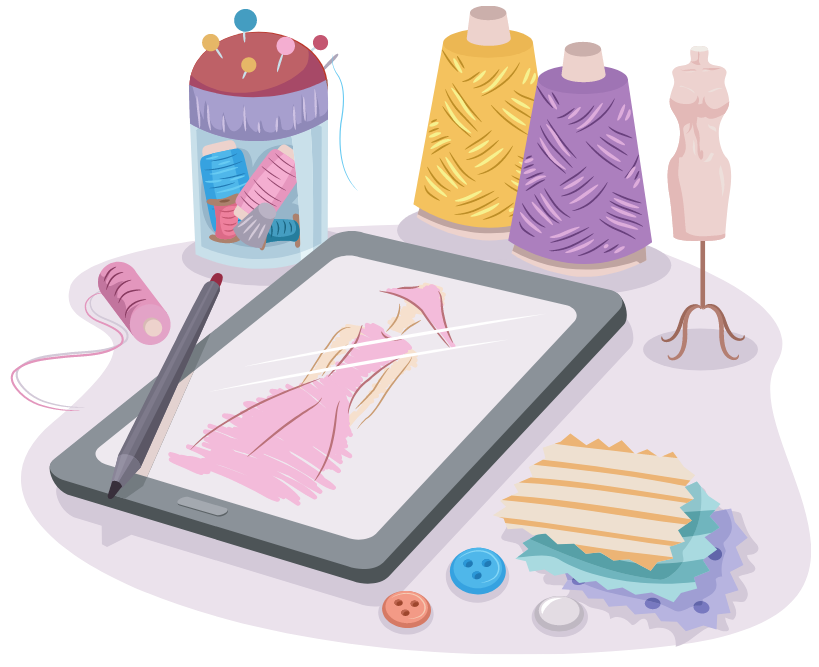 The BS in Fashion Studies and Retail Merchandising is one of South Dakota State University's most popular online degrees. This course is ideal for careers in the fast and dynamic fashion world. Careers under this program include buyer or visual merchandiser or a store or department manager.
The school also has a cooperative arrangement with the Fashion Institute of New York, where students can study in one of the world's biggest fashion centers.
Location:
Brookings, South Dakota
Accreditation:
Higher Learning Commission
Program Features:
The program has an 8-week (300 hours) full-time summer internship relative to the student's career goals.
Students can spend one full year studying fashion at the premier Fashion Institute of Technology in New York City.
Course Options:
BS in Fashion Studies and Retail Merchandising
Admissions:
Completed admissions application
Application fee of $20
Official Report of ACT
High School Transcripts
Post-Secondary Transcripts (if available)
Tuition:
$351.25 per credit hour
Financial Aid:
Federal Grants
Federal Loans
Work-Study
Private Scholarships
Veterans and Military Benefits
What's Unique About the Program
There is a cooperative arrangement with the Fashion Institute of Technology in New York City where students can spend a year studying fashion in New York.
From the FIT schooling, they can also earn an associate degree.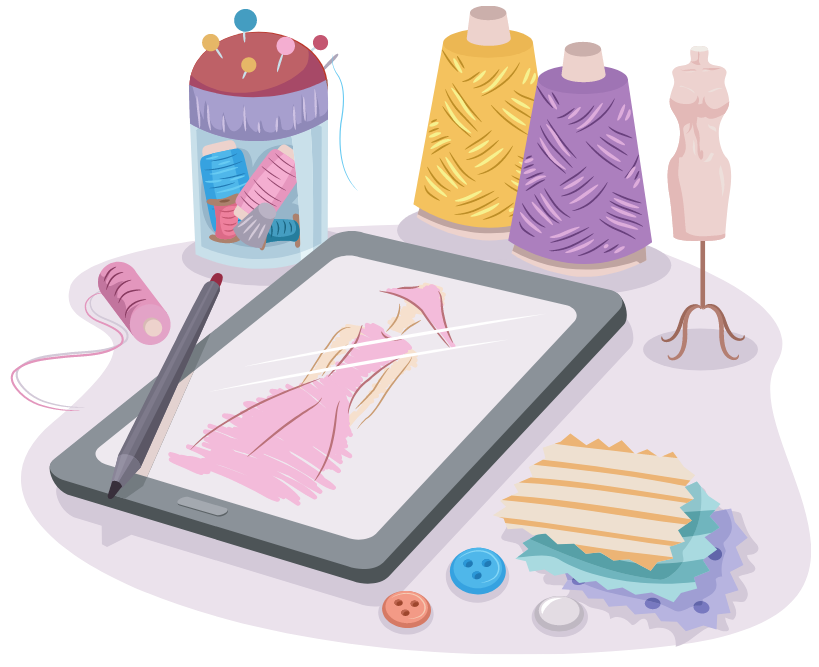 Stevenson University offers one of the best online fashion degree programs in the whole of the US. The Bachelor's in Fashion Merchandising teaches students a global perspective of the fashion industry. The courses included in the program include marketing, art, and fashion, and business management, so students will learn the industry basics before working in the outside world. Some career paths in Fashion Merchandising include:
Stylist
Sales and Account Representative
Visual Merchandiser
Retail and Wholesale Brand Manager
Social Media Manager
Digital Product Manager
Merchandiser and Allocator
Trend Forecaster
Fashion Public Relations Manager
Location:
Maryland
Accreditation:
Middle States Commission on Higher Education
Program Features:
The program is intensively focused on the world of fashion
Classes in management, art, marketing, and fashion provide each student with the right foundation in all the critical aspects of fashion.
The program addresses the industry's international scope and its impact on business, culture, and society.
Course Option:
Bachelors in Fashion Merchandising
Admissions:
Application form
High school transcript
Essay
Letters of Recommendation
Standardized Testing
Tuition:
$450 per credit hour
Financial Aid:
Federal Pell Grant
Rawlings Guaranteed Access Grant Program
Howard P. Rawlings Educational Assistance Grant Program
Delegate Scholarship Program
Senatorial Scholarship Program
Workforce Shortage Student Assistance Grant Program
Scholarships
Federal Loans
Private Loans
What's Unique About the Program:
Students will learn to assess, respond to market and economic factors that greatly affect retail demand and consumer fashion.
Students will collaborate on several fashion projects with top retailers and brands like Boscov's and Nordstrom.
They can also complete internships with top brands such as South Moon Under, Anthropologie, and Rag & Bone. Others can study abroad in Italy, Ireland or England, and attend accessory and apparel shows like Magic Market Week and Coterie.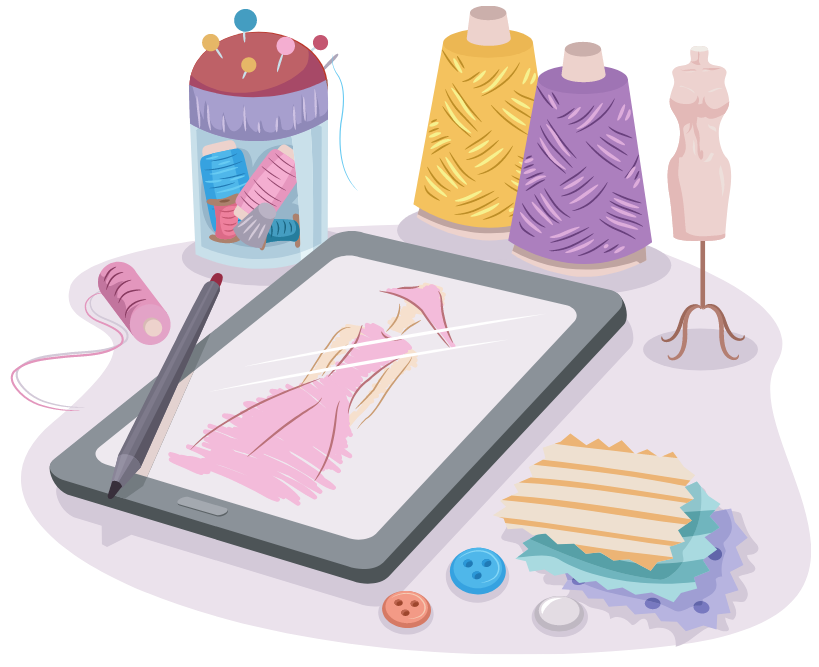 The online fashion degree program of Ashland University gears its student to complete a fashion merchandising degree. The program primarily focuses on the dynamic, interesting, and fast-paced world of fashion. Students will understand the evolution and history of fashion and get some insight into business analytics, marketing, retail, and advertising. Overseas schooling in New York and Paris is available so that students will receive real-world and hands-on experience in merchandising and management.
Location:
Ashland, Ohio
Accreditation:
Higher Learning Commission
Accreditation Council for Business Schools and Programs
Program Features:
The course is affiliated with New York and Paris programs
Classes are smaller in sizes to achieve individualized attention
Business courses are layers with the courses relative to the fashion and apparel industry
Renowned student organizations like the Fashion in Action Organization
Course Options:
BS/BA in Fashion Merchandising
Admissions:
2.5 GPA, 18 ACT or 960 SAT (Undergraduate)
Official Transcripts
Completed Application Form
Tuition:
$10,740 (Returning and new transfer students)
Financial Aid:
FAFSA
Federal Pell Grant
Ohio College Opportunity Grant
Federal Direct Subsidized and Unsubsidized Loans
Federal Parent PLUS Loan
Private Alternative Education Loan
What's Unique About the Program:
Students can interact with the faculty with a real-world fashion experience so students can bring fashion merchandising to life
Program enrollees will benefit from class fashion shows, top fashion retailer speakers, and service-learning opportunities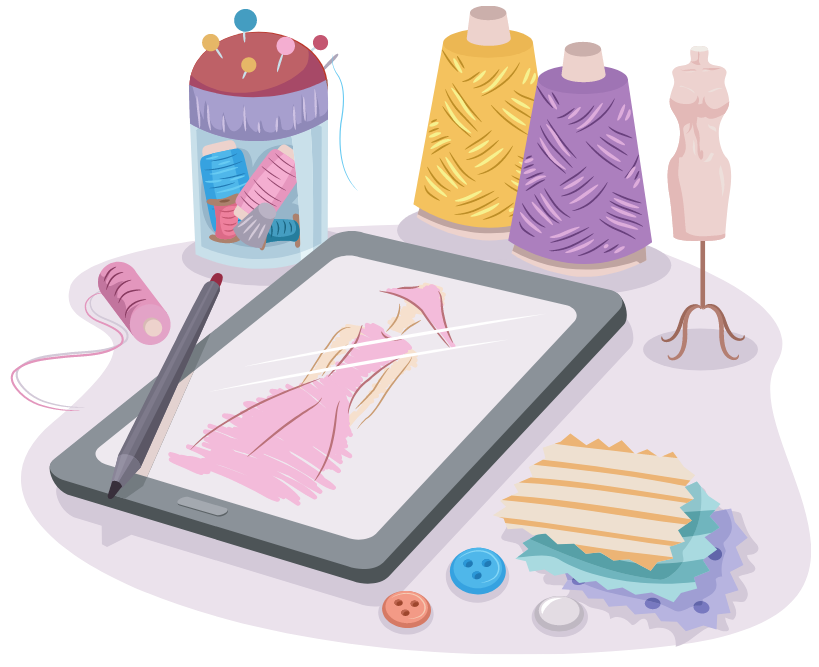 The online fashion degree of Long Island University's BS in Fashion Merchandising has concentrations in marketing, public relations, economics, and journalism. Students can minor in this program to boost their appeal to potential employers. The school's unique and creative approach to fashion gears its enrollees for amazing careers in the fashion world.
Location:
Brookeville, New York
Accreditation:
Middle States Commission on Higher Education
Program Features:
Students have the opportunity to travel to some of the world's top fashion capitals.
The school has an on-campus boutique where students will learn how to craft a business plan or create strategies for social media, branding, and marketing.
It has a feature called 'program capstone' where a student can create a fashion start-up. From the inception of a concept to launching a product, students will be guided by mentors.
Course Options:
Admissions:
You need to create and activate your own LIU account to find out all the requirements before enrolling.
Tuition:
$37,182 (undergraduate tuition for 24-36 units)
$1,160 (undergraduate tuition per credit, below 12 or over 18 per term)
Financial Aid:
Federal and State Grants
Scholarships
LIU Travel Grant
Work-Study
LIU Graduate Assistantship
Loans
What's Unique About the Program:
Students get to travel to some of the world's fashion destinations
The school has a student-run clothing boutique that features the styles and trends of the latest fashions
Fashion merchandising students can meet some of the biggest names of the fashion industry in New York City
During Spring, students can apply for a study abroad trip to some of the major fashion capital of the world. Previous trips included Florence, Milan, and Paris.
Students can engage in an on-site project and experience culture, fashion, commerce, and the working environment to several fashion destinations.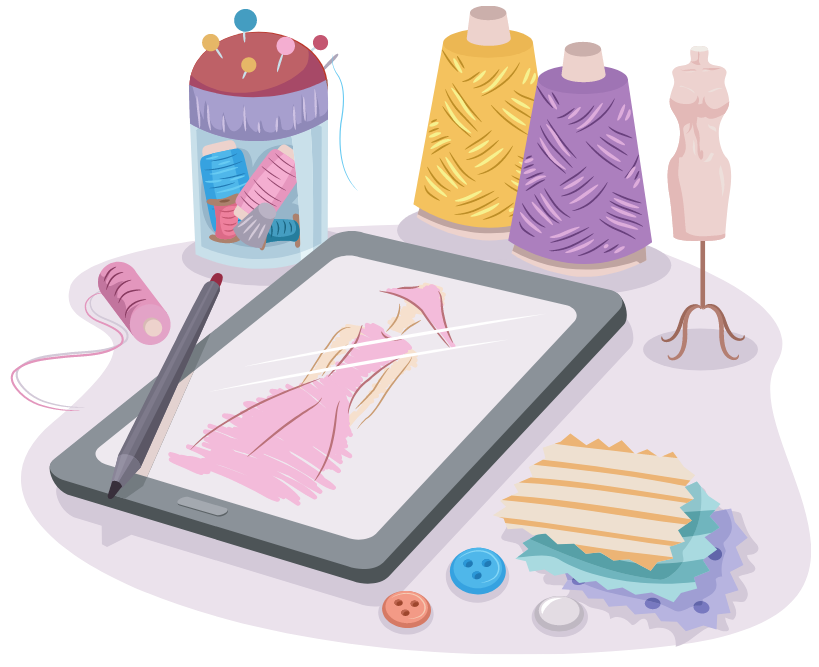 The Bachelor of Fine Arts in Fashion Merchandising at the Academy of Art University provides a solid foundation in fashion management and fashion merchandising. The program includes major functions needed to manage, plan, and sell fashion products successfully. Every student will learn and develop critical skills and knowledge needed to succeed in today's global retail operations through hands-on classes in planning, buying, retail management, and product management.
Location:
San Francisco
Accreditation:
WASC Senior College and University Commission
National Association of Schools of Art and Design Commission on Accreditation
Program Features:
The program teaches you about your responsibilities for choosing and planning a wide range of products to sell in retail outlets. You will learn about market trends, customer demands, and retail formats that affect every person's buying decision.
Students also learn more about market research. You should know your audience and understand how market research is essential to generating a profitable business plan.
The program helps the students become skilled at analyzing patterns in purchasing, inventory turnover, and profitability to give them a more competitive advantage in the fashion industry.
Students will also gain tactical skills to manage, plan or monitor products to guarantee they are readily available and sold in the right shop.
Course Options:
Bachelor of Fine Arts (BFA) Degree in Fashion Merchandising
Admissions:
A minimum grade of C- in all major and core courses, and LA 107 Writing for the Multilingual Artist or 108 Composition for the Artist
Minimum 2.0 GPA and the following general education requirements:
Written communication: Composition
Written communication: Critical Thinking
Written communication: Context and Style
Historical Awareness: Western Art
Historical Awareness: Surveys
Historical Awareness
Cultural Ideas and Influences
Employment Communications and Practices
Fundamental Math
Tuition:
$23,112 (Undergraduate Full-Time)
Financial Aid:
Federal and State Aids
Federal Loan Interest Rates
Federal Work-Study
What's Unique About the Program:
The program is keen on its research and concept development features.
Students can conduct thorough consumer and market research using industry-standard methods and research tools
The program guides its students in producing original and creative merchandising concepts
It also conducts a fashion business analysis and creates amazing business plans like finances plans, marketing plans, and sales assortment plans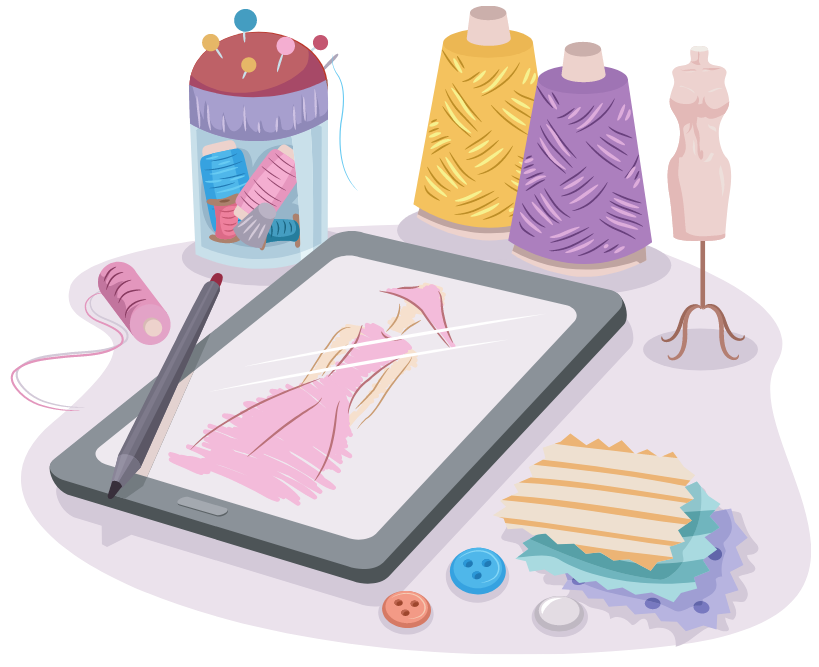 This program strongly focuses on the best practices in the fashion industry. Students are provided and will learn about the theoretical and concrete foundations for entrepreneurial or industrial careers. Their courses include merchandising and retail buying. When the course is completed, graduates will be exposed to the York fashion industry armed with a solid mastery of global marketing.
Location:
New York
Accreditation:
Middle States Commission on Higher Education
Program Features:
The course called Consumer Behavior focuses on the psychographic and demographic profiles of consumer interest and emphasizes generational marketing while exploring niche and segmented markets.
It features another course called Medium of Fashion: Textiles and is primarily aimed at design students and design professionals. This covers all the elements involved in the manufacture and design of accessories and apparel.
Retail buying teaches students how to work with a retail buyer or how to become one himself. This feature is important for retail business owners, managers, and even account representatives of manufacturers.
Course Option:
Fashion Business
Fashion Design
Fashion Industry Essentials
Admissions:
Completed application form
Application fee
Required essay
Portfolio
Letters of Recommendations
Official Transcripts
Tuition Fees:
$6,515 (8 courses)
Financial Aid:
Scholarships
Work-Study
Federal Loans
Need-based grants
What's Unique About the Program
According to 81% of its enrollees, professors in the program put extra effort into their classes.
The online format makes the program more flexible, thus making it an easier way to complete a degree in fashion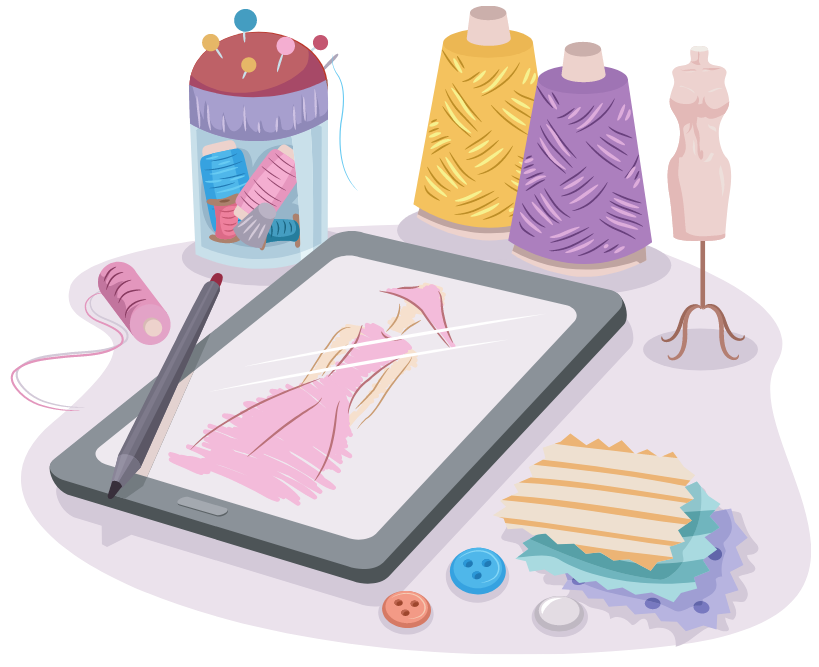 With the online fashion merchandise degree at Southern New Hampshire University, students will learn about color and textile theory, fashion marketing, retail operation, consumer behavior, and planning and management. You will also learn more on how to easily distinguish which styles will sell and how you can sell them well.
This online course is administered by industry experts who are already working in the field for so long. And since class sizes are relatively small, everybody gets the chance to interact with the professors to learn deeper about how technology, business, and style intersect. Plus, you will also obtain critical real-world experience once you complete the required fashion merchandising internship.
Location:
Manchester, NH
Accreditation:
New England Commission of Higher Education
Program Features:
Helps students identify product life cycle merchandising in the world of fashion
Applies management techniques and theories to achieve retail objectives
Examines the differences between wholesale and retail fashion environments
Analyzes research in the fashion world within a global context
Course Options:
BS in Fashion Merchandising Management
Admissions:
Full application
Electronic Attestation Form (it should state that you received your GED already and that you are a high school graduate)
Transcript Release Form for all the schools previously attended
Tuition:
$320 per credit hour ($960 per 3 credit course; $9600 annual cost for 30 credits)
Financial Aid:
FAFSA
Federal Loans
Work-Study
Grants
Outside Campus Scholarships
Private Scholarships
What's Unique About the Program:
Especially for transferees, you can transfer up to 90 credits
Students gain in-demand merchandising and business skills
Industry experts teach all the courses
Students have required an internship to gain real-world experience
24/7 online access to the classroom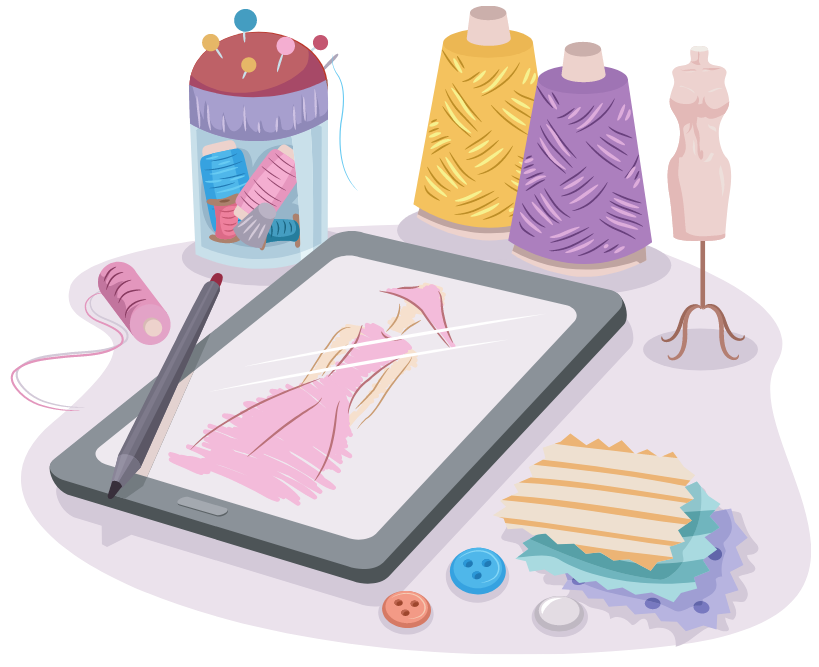 The Bachelor of Fashion Business and Entrepreneurship is an online course at Lindenwood University that helps you attain education in fashion and management, financial accounting, global business, business law, marketing, macroeconomics, and other important areas in the fashion industry. Students will understand how to commence and maintain a successful fashion business.
Location:
St. Charles, MO
Accreditation:
Higher Learning Commission
Program Features:
The program teaches the students the concepts and principles in fashion design and business, giving them ample opportunity to hone their skills and eventually have their own business in the fashion industry.
The school's online fashion entrepreneurship degree program also gives students the chance to visit fashion weeks worldwide. Students can join Lindenwood's Fashion Design and Business Advisory Council, an opportunity where you can mock networks, interviews and learn industry insights with fashion-related professionals and businesses.
Course Options:
BS in Fashion Business and Entrepreneurship
Admissions:
Cumulative college GPA of 2.0 (minimum)
Official transcripts
For a GPA lower than 2.0, submit a resume and a letter of intent indicating your interest to join the program
Tuition:
$54,000 (for 120 required credits at $450 per credit hour)
Financial Aid:
FAFSA
Scholarships
Military Benefits
Corporate Partnerships
Loans
Grants
Work-Study
What's Unique About the Program:
The program allows students to join Lindenwood's Fashion Design and Business Advisory Council.
The school offers a generous credit transfer policy for its undergraduate programs.
You can complete your online degree in as few as 30 credit hours, provided this is taken within the university system.
The program partnered with community colleges that allow credits to be countered in the student's general education requirements.