The Doctorate in Physical Therapy degree program is an advanced course of study focused on preparing graduates to become skilled physical therapists. The course of study emphasizes the development of clinical and research skills through extensive supervised clinical internships, coursework, and research opportunities.
Physical therapists work in physical rehabilitation centers, clinics, hospitals, or private practice. These health workers provide personalized therapy treatments and care for patients with health conditions or physical injuries.
Featured Programs
But the very reason why a doctoral degree in physical therapy is necessary is because most PT jobs require this level of education, together with state licensing, according to the Bureau of Labor Statistics.
In 2000, APTA (American Physical Therapy Association) stated in their vision statement that by 2020, all practicing physical therapists must be trained at a doctoral level.
A doctorate in physical therapy is a prerequisite to getting a license. After all, the number of aging Americans is increasing by the day, which is why physical therapists must have this level of education to meet the needs of these elderly.
Remarkably, APTA's vision rapidly came into reality. Back in 1995, only Creighton University ran a doctorate program in physical therapy across the US.
Today, there are 117 doctorate programs in the entire country. And of the 204 physical therapy programs in the US, more than 50% of these are accredited to enroll doctoral students.
Quick audio summary:
The Lowdown:
Mary Jane Harris, the director of the Commission on Accreditation in Physical Therapy Education (CAPTE) of APTA reiterates that in the healthcare industry, the amount of information one has to learn is nonstop.

Physical therapists need more knowledge and information to be able to function efficiently in the healthcare delivery system. It also pays that they obtain the essential skills in the business management side of the field.
Methodology
With doctoral-level education in Physical Therapy, practitioners dive into research- or application-focused work on identifying and addressing issues in the discipline and the practice.
Enrich your credentials and qualify for professional practice with a Doctor of Physical Therapy degree! Pay attention to outstanding program features, as demonstrated in each of the graduate schools and programs on our list:
Typically awarded as Doctor of Physical Therapy (DPT) for students with some clinical experience or Transitional Doctor of Physical Therapy (tDPT) for professionals who have earned a wide breadth of experience;
Delivered in a flexible online learning format, mostly blending web-based discussions and on-campus learning for the clinical aspect of the program, providing a convenient arrangement for adult Physical Therapy doctorate students,
Features extensive curricula covering the numerous courses and subjects in modern Physical Therapy education and practice, including technology advancements, interventions, and ethical practice methods, so that graduates emerge as workplace-ready professionals,
Sharpens the interpersonal attributes necessary for the Physical Therapy profession, including the presence of mind, critical thinking, attention to detail, communication, and teamwork,
Features convenient Learning Management Systems that provide ease of access to coursework, along with readily available technical assistance,
Engages the expertise of instructors consisting of seasoned, licensed physical therapists and field experts,
Provides Student Assistance Centers or Student Help Programs to guide students in navigating their doctorate study and career options, while exposing them to vast networking opportunities,
Offers federal financial aid and scholarship to eligible doctorate-level students,
Earned official accreditation from educational agencies that uphold the stringent rules and standards for online doctorate instruction, that may or may not particularly point to Physical Therapy as a program,
Highly regarded in the Physical Therapy community as a provider of a well-rounded Doctorate in PT education that produces some of the most skilled professionals
Check out our Methodology for our detailed ranking process.

10 Best Online Doctorate in Physical Therapy Schools
A.T. Still University of Health Sciences

A.T. Still University offers its post-professional online Doctor of Physical therapy program designed to meet the needs of every practicing professional physical therapist.
This program is offered via ATSU's Arizona School of Health Sciences and provides students the flexibility they need through the program's personalized and student-centric curriculum plans.
Students can complete the program one at a time, as personal life and practice required.
There is a doubled-up class to complete the degree at a lesser time.
There are more than thirteen online classes that start every six weeks so that a practicing professional has lots of options to choose from (schedule-wise).
The coursework is based on APTA's preferred educational model. This includes radiology, pharmacology, evidence-based practice, or differential diagnosis.
This program is generally for those who wish to keep their relevance in the field while still practicing the discipline of physiotherapy or physical therapy.
What Makes This Program Unique:
ASHS is one of the very few schools that offer a complete online post-professional Doctor of Philosophy. Since its inception in September 2002, the school has been accepting 35-75 students each quarter.
Since this is an online program that works on your schedule and terms, you get to receive the best value of education with industry-leading affordability, therefore propelling your relevancy and passion within your community and profession.
This also minimizes career interruptions while expanding new opportunities since you can apply your lessons immediately to your work setting and advance your career.
Did You Know?
This online doctor of physical therapy program may be completed in 22 months, although this will vary on a student's individualized academic degree plan and course.
Other factors to consider when identifying the program length include requested breaks, the number of required courses by students, and more.
Most doctoral programs have common courses every student has to take like pharmacology, radiology, professional practice physical therapy, differential diagnostic imaging, and evidence-based practice.
For ATSU students, they can complete these courses in less than a year if they commit to spending 10-12 hours per week (2 credit hour course), and 12-15 hours per week (3 credit hour course).
---
Northeastern University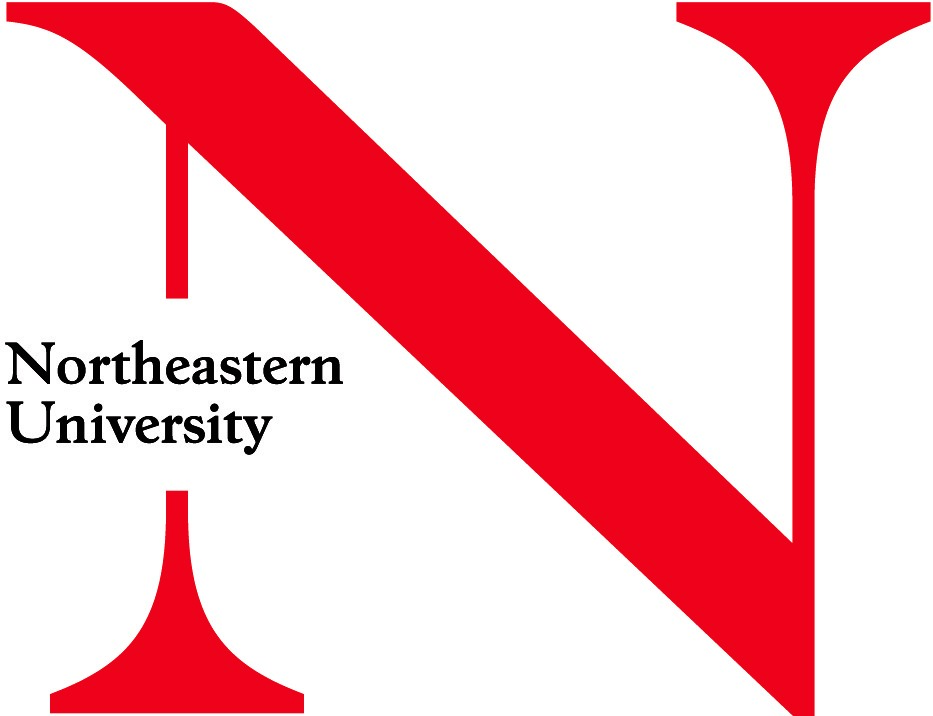 This is a 100% online program that integrates art and science and professional and experiential learning to provide students with the correct knowledge base for today's practitioners.
Core courses of this program include human anatomy, diagnostic imaging, medical screening and nutrition, motor control, and pharmacology.
The program is for current practicing therapists who hold a master's or a higher education degree in physical therapy.
Because it is an online course, this gives working professionals the flexibility they need to balance work, school, and personal life seamlessly.
Students are required to declare their preferred track option: education or clinical track.
The program has a capstone course- Comprehensive Case Analysis, to culminate all the work within your DPT curriculum.
What Makes the Program Unique:
Offering one of the few online courses with a review of advanced pharmacologic management concepts, Northeastern University's online tDPT discusses physical therapy interventions and pharmacologic management interrelations.
Did You Know?
A graduate degree from Northeastern University– one of the top 50 universities in the US, can help you boost your career through hands-on professional experience and intensive academic coursework in your field of interest.
---
Winston – Salem State University

The online coursework of this online program is designed for professionals who already have a higher education degree in physical therapy or those who are already practicing therapists.
This online program will prepare professionals to succeed in the physical therapy profession: from geriatric physical therapy to pediatric physical therapy, orthopedic physical therapy screening, and many more.
The 24-credit-hour curriculum takes four consecutive semesters for completion.
The tDPT program takes about three years to complete.
For applicants with a master's degree, this can be credited up to 6 credit hours.
The doctorate program is accredited by the Commission on Accreditation in Physical Therapy (CAPTE).
What Makes the Program Unique:
Graduates of this online tDPT program are expected to:
Grasp, explain, and manage various clinical problems based on evidence,
Recognize and evaluate present literature,
Function with patients, peers, students, the community, and other practicing healthcare professionals,
Learn skills needed to become lifelong independent learners,
Practice, implement, and integrate research in clinical applications and management.
Did You Know?
The tDPT program of Winston-Salem State University is one of the most affordable DPT programs in the US.
WSSU strives to facilitate and promote the delivery and development of credit-bearing courses, degree programs, or certificates supporting every student's academic enrichment goals.
In many ways, online programs are similar to face-to-face courses. Both options feature cooperative group projects and online assignments, and both require every student to undergo exams to show that they are competent.
---
Shenandoah University

This online transitional doctorate program is ideal for people who have busy lifestyles as practicing clinicians since the courses are offered asynchronously.
This online program brings out the reflective and critical thinker in you and shapes you into becoming a compassionate licensed physical therapist, and an ethical learner committed to providing contributions to your community, the nation, and the world.
The program prepares practicing therapists in becoming doctoral-level clinicians through evidence-based practice and critical thinking skills in a personalized and collaborative environment.
Students who already hold a master's or bachelor's degree will gain further skills and knowledge in just 1-2 years. This will prepare them for the present and future PT roles and practices in academia.
What Makes the Program Unique:
This online doctorate degree has three tracks:
Track 1 (One-Year Program): This is suited for a practicing physical therapist who has a solid background in evidence-based practice and clinical reasoning. This advanced clinical practice course only works for those who can dedicate their time to balancing a double course load.
Qualified students for this program include those who hold a master's degree in physical therapy and BSPT-trained people who have finished an advanced master's degree in any health-related field.
Track 2: (Two-Year Program); and Track 3 (BS to TDPT): These are for students who only hold a bachelor's degree in any health sciences program. Unlike the first track, tracks 2 and 3 take longer to complete.
Did You Know?
The school has financial aid options and scholarships. While most online programs only provide scholarships to US residents, SU offers aid to both US and Canadian licensed practicing PTs. However, they should have a documented PT practice experience in the US of at least a year.
---
The University of Michigan- Flint

This two-year doctoral degree is designed for current physical therapy practitioners who wish to augment their bachelor's or master's degree to earn a DPT degree.
Offered 100% online, this program can help contribute to your professional growth by broadening your clinical perspective, improving your skills and knowledge, and preparing you to become a competent doctoral-level PT practitioner.
The in-depth curriculum of the program is challenging, intensive, and well-rounded.
The courses are delivered from an evidence-based standpoint so that you can develop your clinical practice knowledge and obtain a specialized understanding to help you excel in your field.
Teaching formats of this online DPT program include discussions, presentations, didactic teaching, case reports, and group projects.
What Makes the Program Unique:
While the majority of online programs are offered full-time, UM-Flint has full-time and part-time enrollment options so that each student has the choice of how to fit their coursework into their schedules.
And since the program may be completed online, you can earn your degree and work as a full-time physical therapist in a clinical setting. The convenience of getting the online format gives you the flexibility of completing your courses anytime, anywhere.
Did You Know?
UM-Flint's College of Health Sciences is very engaged in research. The subject matters are very diverse which allows faculty to engage with its colleagues, students, the community, and the industry on different projects.
When you become a part of the University of Michigan community, whether as an online or on-campus student, you are given access to various research and academic resources not only at the Flint but also at Dearborn or Ann Arbor campuses.
---
The College of Saint Scholastica
Designed and created for those who are already working in the physical therapy field, this transitional doctor of physical therapy degree is distance learning. All courses are delivered online, thus giving students the ability to interact with their colleagues and faculty easily.
The program is known for its tough academic standards and intensive career preparation. It also has experienced clinical practitioners as faculty.
Streamlined programs are designed to address the needs of every practicing physical therapist.
It has an option for foreign-trained physio/physical therapists. About 25% of the school's present students are foreign-trained PTs.
It is 100% online, and consists of 6 classes; 16 total program credits.
What Makes the Program Unique:
Every course is offered each semester (summer, fall, and spring), thus giving students to get an individualized learning plan. To make sure academic excellence is maintained, the program only accepts 24 learners per course.
Because the enrollees are relatively smaller, it becomes easier for the course faculty to maintain an individualized and more personal contact with the distant or international students.
Did You Know?
For many physical therapists practicing the field but only hold undergraduate programs related to physical therapy, this program is the key to becoming licensed physical therapists.
With quality education and professional involvement, St. Scholasticas' online t-DPT program is bent on helping enrollees accomplish the goals set by the APTA (American Physical Therapy Association) to prepare students to become effective and efficient doctoral-level therapists.
---
Utica University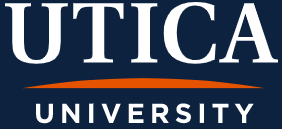 Online programs prepare students for the mastery and skills they need to stand out in their field.
At Utica College, the school's transitional doctor in physical therapy program is perfect for physical therapists as this will give them the industry-standard skills, experience, and knowledge needed to improve on what they have learned as practicing physical therapists. This graduate physical therapy degree can be completed in just 16 months.
Students can explore the latest knowledge needed to stand out as a doctor of physical therapy.
This online transitional doctor of physical therapy program has eight courses.
This physical therapy online class teaches you about the foundations of the autonomous practice of physical therapy, methods for prevention and wellness, pharmacology, diagnostic imaging, and many more.
What Makes the Program Unique
Full-time working students looking for online physical therapy programs can take advantage of Utica's online DPT program since you will only take two courses per 16-week semester. You are also qualified to earn CEUs (continuing education units) for every successfully completed course.
These CEUs may meet certain state physical therapy license requirements, depending on every individual state's prerequisites.
All the DPT courses are taught by experienced, qualified, and real-world professionals in clinical practice to guide students as they complete their practicum and an online doctorate in physical therapy.
Did You Know?
Utica University provides its students with the best experiential learning opportunities thru its virtual desktop infrastructure (VDI). This tool gives students better access to technology and easier tech support and file recovery.
Software demonstrations become more simplified and working with multiple systems and larger files is faster and more seamless.
---
Texas Tech University Health Sciences Center

While most programs are delivered online, there are also hybrid programs for doctors of science in physical therapy like the one offered by Texas Tech University Health Sciences Center.
This physical therapy education is considered one of the most thorough and unique post-professional orthopedic physical therapy degree programs in the US.
The program offers students the foundational concepts of enhanced patient care and is suitable for practicing therapists who plan on continuing their post-professional education.
This three-year entry-level program combines academic instruction with clinical practice and internships. Classes include pharmacology, biomechanics, therapeutic exercise, neuromuscular physical therapy degree, orthopedics, and prosthetics.
What Makes the Program Unique
When you complete the program, you are qualified to sit for the National Physical Therapy Licensure Examination (NPTE), then apply for state licensure. For two years (2020-2021), DPT program students of TTUHSC had an average graduation rate of 94%.
From 2019-2020, 99% of TTUHSC graduates passed the licensure exam. During those same years, 100% of the graduates immediately found employment in the field of physical therapy just within 6 months after they successfully passed the licensure examination.
Just by looking at these numbers, TTUHSC's online DPT program is one school that's indeed worth trying.
Another great thing about the school's DPT program is the research-centered faculty who are all committed to research, service, and teaching.
Within the School of Health Professions, the Center for Rehabilitation Research is comprised of four clinical research laboratories: Clinical Postural Control, Clinical Biomechanics, Clinical Anatomy, and Clinical Musculoskeletal.
Did You Know?
Admissions to the program are open to people with clinical experience who also hold a bachelor's or master's degree in physical therapy. Since this is a hybrid curriculum, the courses are presented in a weekend format with web-based course enhancements.
Although the course will require you to report to campus once in a while, students are encouraged to still go on with their clinical employment while enrolled.
---
University of North Carolina at Chapel Hill
This online transitional doctor of physical therapy is a program for licensed physical therapists who wish to add more skills and knowledge in the field together with their doctoral degrees.
This program is a combination of web-based instruction and distance learning with ongoing clinical application.
This program is perfect for a practicing physical therapist who still wishes to continue practicing while completing this advanced degree.
Experienced physical therapy clinicians who seek advanced clinical experience and skills can also take advantage of the program.
Physical therapists who have an interest in academic or clinical teaching can join.
What Makes the Program Unique
This online tDPT program mainly focuses on clinical expertise and experience, giving students the chance for students to specialize in their preferred practice area.
After you complete this online doctor of the physical therapy program, you can either continue in your clinical practice, pursue teaching roles, or serve in leadership and policy-making positions in your community.
Those who have extensive clinical experience in the field can also seek board certification and become clinical specialists or secure positions in physical therapy education programs as clinical faculty.
Did You Know?
UNC-Chapel Hill is the very first public university in the US. It is an international student-accepting public university, which isn't a common attribute of US higher education institutions.
However, for the distance learning program, international applicants must presently be licensed PT within the United States.
---
University of Southern California

This online learning offered by the US is a combination of hands-on, immersive training and online coursework. For full-timers, this physical therapy degree online may be completed in three years.
Students will learn clinically the important foundational sciences of the field.
Knowledge on how to care for patients with conditions affecting major body systems (neurologic, cardiopulmonary, musculoskeletal) is also thoroughly discussed.
As a physical therapy practitioner, you will further understand the three major perspectives surrounding evidence-based practices: professional expertise, current research, and the patient.
This program provides the prerequisite courses in preparing students for a career in physical therapy.
What Makes the Program Unique:
After you graduate, you can take the National Physical Therapy Examination to become a full-fledged licensed physical therapist.
You will also become more effective in caring for individuals with different needs– from prevention to wellness, to persons with debilitating and complex medical conditions.
For years, USC has produced leaders in the field of physical therapy who have integrated advances in research, technology, and practice to give the best experience for clients and patients.
Did You Know?
Before admission, you need to have a bachelor's degree from any regionally accredited university or college in the country. Official transcripts are also required, along with three letters of recommendation.
However, like most online DPT programs, USC also requires students to have at least 150 hours of clinical experience in a PT setting.
---
What to Expect from Physical Therapy Online Programs
To become a licensed physical therapist, you need to earn a Ph.D. in Physical Therapy. However, you can also pursue other specialties within this field, like sports clinical therapy, geriatric physical therapy, neurology, and many more.
Salary: In certain environments, physical therapists can take home a huge paycheck, especially if they hold a doctoral. The median salary for therapists in 2021 was $95,620, according to information compiled by the American Bureau of Labor Statistics. Most physical therapists holding a doctorate and working full-time can earn over $127,110 every year.
Job Opportunities: When you hold a doctoral degree in physical therapy, you have so many employment opportunities waiting ahead. You can secure a career in practically any medical facility or practice, teach at a medical school and handle different courses like human anatomy, women's health, motor control, and even health promotion.
Physical therapy degree programs also help you open your own practice or get involved and commit to spending observation hours in research.
Stability and Outlook: Online DPT programs are the gateway to securing one of the fastest-growing vocational opportunities today. Because most baby boomers have started to retire, this makes the growing aging population needs more physical therapists than ever.
Based on a report by the BLS, PTs have a projected growth of 17% between 2021 and 2031. Therefore, having a doctorate– whether it is in physical therapy online or an on-campus program, gives you an advantage over any available career opportunity.
Performance: Physical therapy is a very crucial area of health improvement and maintenance, just like occupational therapy. People with chronic health conditions heavily rely on therapists to give them a better quality of life. With a Ph.D. in physical therapy, you are guaranteed of having the highest level of technical competence in the field, thus making you more efficient in the field.

Frequently Asked Questions
How long does the online Doctor of Physical Therapy program take?
Completing a doctor of physical therapy online usually takes three years. But there are also some programs allowing students to finish the whole course in just two years. For those working full-time and only studying part-time, the doctorate program takes about 4-5 years to complete.
The online doctorate program is the best option for those who plan to gain more knowledge on physical therapy but has no time to go to school full-time. Since online courses offer flexibility, you can complete your tasks and assignments without having to go to class physically.
Are online DPT programs worth it?
A Ph.D. in physical therapy, whether earned through face-to-face or online DPT programs, is worth it knowing this is a prerequisite for the career. To become a licensed PT, a doctorate degree is required. And with job growth of 17% between 2021 and 2031, a Ph.D. in physical therapy is one career worth having.
Can a Doctor of Physical Therapy program be completed entirely online?
No, most Doctor of Physical Therapy programs cannot be completed entirely online. Most programs include clinical placements, which cannot be completed online.
---
Summary Points
To become licensed physical therapists, getting a doctor of physical therapy is the first step.
Along with a state's license examination, the doctorate degree will not only secure employment in physical therapy.
You can also specialize in different disciplines that will not only help improve your career path but also give you a higher paycheck– something that you cannot find if you don't hold a Ph.D.
---
Additional Information: