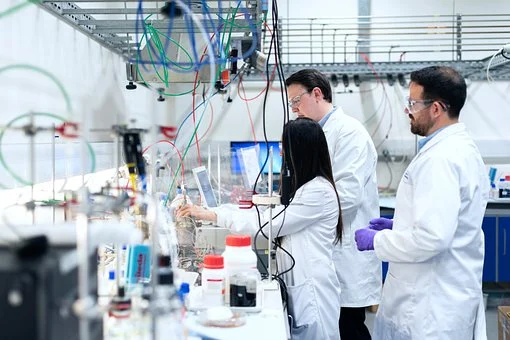 Obtaining a degree in chemical engineering online could be your ticket to one of the most dynamic and in-demand science fields of the future.
It's without question why this specific industry is booming, considering how diversely crucial their job skills are in contributing to the betterment of societies worldwide—interested in hands-on research and the ability to solve problems?
Featured Programs
If you answer yes, you may want to consider chemical engineering as a career option.
According to the US Bureau of Labor Statistics, all the states in America hire and need chemical engineers each year, with Texas having the highest employment level for this occupation.
So rest assured, if you choose to partake in the same path, you'll have numerous job opportunities in the USA alone and even more on the global scale.
For an audio summary, listen here:


We'd like to emphasize that, unlike Europe and other places, the United States does not have numerous Online Bachelor's in Chemical Engineering programs. In most cases, Chemical Engineering classes are campus-based; the 100% online or hybrid format isn't very common here.

Nonetheless, we list the top-flight Bachelor of Science in Chemical Engineering online programs from top-rated colleges. These classes, conducted online and on-campus, feature a coursework that underscore the fundamental theories, applications, and principles of Chemical Engineering as an important field of study and career pathway.

Students of the Best Online Chemical Engineering Bachelor's Degree Colleges can expect to engage in classes online with licensed chemical engineers (and professionals in the same discipline) as their instructors. Attendance in on-campus or face-to-face classes may be required, as students will need hands-on, experiential learning, particularly in demonstrating chemical processes, formulations, and reactions.

If you need financial assistance to pursue your online Chemical Engineering bachelor's degree, you have options! These online colleges offer scholarships, grants, and other forms of educational aid to deserving online students.

The online programs and colleges featured here are accredited by the Higher Learning Commission.

Please visit our Methodology for in-depth information on our online program and online college selection.
Top Online Chemical Engineering Bachelor Degrees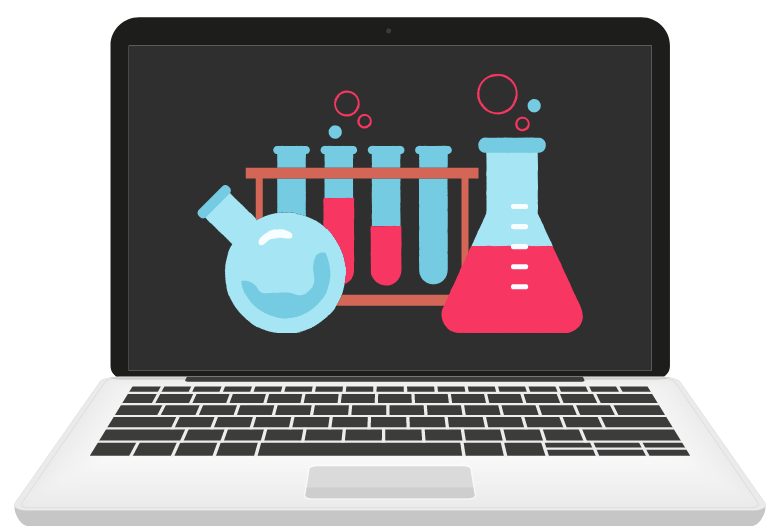 A chemical engineering degree from the University of Arizona opens up many rewarding career options and top graduate programs. You may also take it as a preparatory pathway to taking up medicine in the near future. Chemists develop materials and processes for human and environmental health that are safe, economical, and sustainable.
This program will enable you to be trained in doing these job roles. Their Chemical Engineering students develop solid problem-solving skills through laboratory activities and one-on-one instruction.
The Chemical Engineering department of this university is a Tier 1 research institution, where almost all undergraduate students research high-profile fields such as reusable water and semiconductors.
The application of chemical engineering skills can lead to jobs in medicine, research, medical products and drugs, food production, water treatment, and manufacturing processes. If any of these industries appeal to you, apply online now.
Location:
Accreditation:
Higher Learning Commission
Program Features:
Total of 130 credit hours
4-year plan
Course Options:
Lectures in Organic Chemistry
General Chemistry
Chemical Reaction Engineering
Chemical Engineering Plant Design
Chemical and Physical Equilibrium
Admission:
Top 25 of their class
GPA of 3.0
Official transcripts
ACT or SAT scores
Application fee of $50 for Arizona residents and $80 for non-state
Tuition:
Financial Aid:
Scholarships
Grants
Loans
Work-study program
What's Unique About the Program:
2 out of 3 alumni of this program report that they could land their ideal job after graduation.
9 out of 10 students claim to earn the necessary skills to use in the real corporate world.
9 out of 10 alumni report that their tuition costs are worth the quality of their education earned.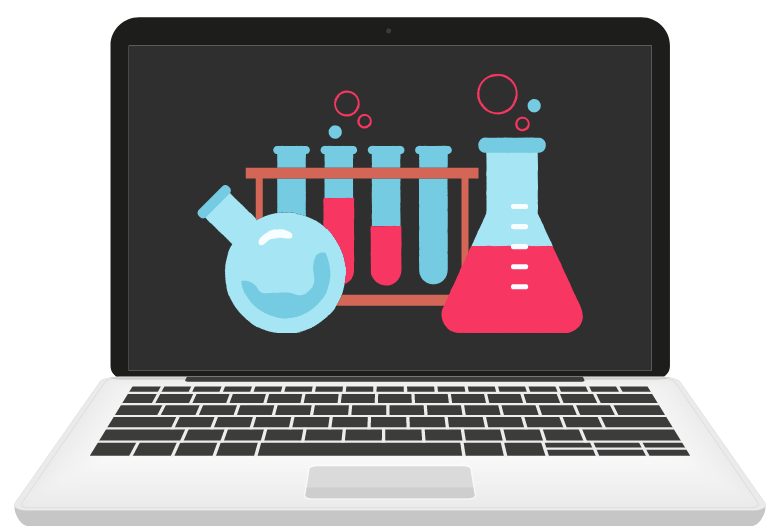 Get your degree from one of the most affordable chemical engineering programs in the region. Whether you want to attend an online or on-campus learning institution, the University of North Dakota offers a hybrid learning style for your Bachelor's degree in Chemical Engineering.
Many chemical engineering graduates from UND participate in internships, undergraduate research, or design competitions to gain hands-on experience. Chemical engineers work in many different industries to transform substances.
In turn, they help make processes and products more efficient, more reliable, and more sustainable. As a student in chemical engineering at UND, you'll be able to learn fundamentals and broad aspects related to math, chemical engineering, and physical sciences.
In addition, you will be given opportunities to participate in a hands-on laboratory sequence, which will enable you to gain real-world experiences. You can also devise, generate, and analyze your experiments, contributing to becoming well-rounded in your field of expertise.
Location:
Grand Forks, North Dakota
Accreditation:
Higher Learning Commission
Program Features:
4-5 years to complete
130 credit hours required
Course Options:
Plant Design
Chemical Engineering Thermodynamics
Process Dynamics And Control
Chemical Engineering Reactor Design
Chemical Engineering Laboratory
Admission:
GPA of 2.75 or higher
High school transcripts
ACT or SAT scores
Tuition:
Financial Aid:
What's Unique About the Program:
The University of North Dakota proudly claims that its Chemical Engineering program is one of the best of its kind in the Midwest.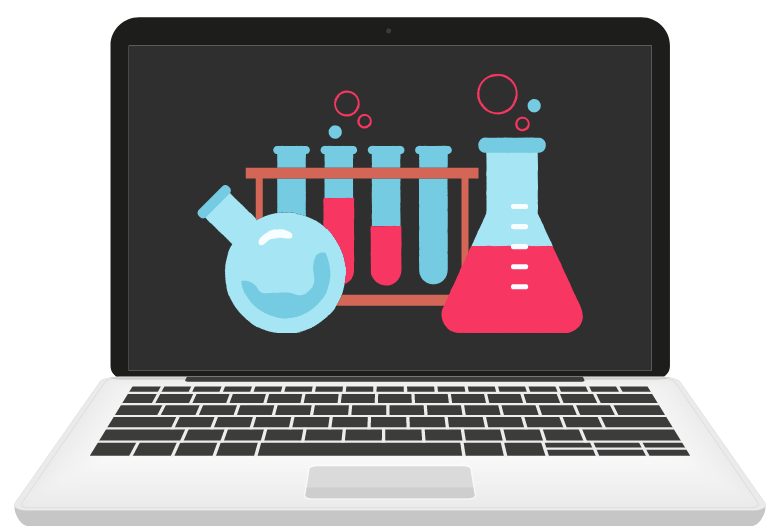 To study chemical engineering, a student needs a solid understanding of chemistry, biology, physics, and mathematics. Chemists develop expertise in thermodynamics, chemical kinetics, and transport processes.
The program is designed to give students a broader understanding of how chemical engineering can be applied in various fields, such as surface science, energy, nanotechnology, and polymers and colloids. A chemistry emphasis is included in the chemical engineering program requirements.
Location:
Accreditation:
the New England Commission of Higher Education
Program Features:
Course Options:
General Biochemistry
Organic Chemistry
Transport Processes
Fluid Mechanics
Admission:
Application form
Official Transcripts
Tuition:
Financial Aid:
Fellowships
Assistantships
Stipend
What's Unique About The Program:
By the time students graduate, they will have acquired professional chemical and biological engineering and science responsibilities.
---
FREQUENTLY ASKED QUESTIONS
What is Chemical Engineering?
By synthesizing and processing chemicals and materials, chemical engineering affects numerous areas of technology. Thus, chemical engineering is a vast field combining other scientific branches like chemistry, biology, and physics to develop chemical products.
Your daily job would entail creating materials as a chemical engineer, starting in the laboratory and progressing up to full-scale manufacturing. As a result, this engineering discipline's broad range of industries and professions is influenced, making it one of the most widely diversified.
The goal of chemical engineers is to develop ideas and designs that produce, transform, and transport materials, thus enabling them to create products used in many industries.
Diverse industries that take advantage of chemical engineering include the biomedical, pharmaceutical, microelectronic, and petrochemical sectors.
Aside from large businesses and corporations, chemical engineering also seeks to improve healthcare and environmental sustainability, contributing to a sustainable society.
What are the most popular careers in Chemical Engineering?
Engineers in the chemical field are employed in many different areas. BLS statistics show that 11% work in engineering services, 3% in petroleum and coal manufacturing, and 11% in scientific research and development. The pharmaceutical and medicine industries are other major employers in the region.
In addition to working full-time, chemical engineers may also travel to different states and cities all over the nation and be deployed overseas for specific projects and tasks.
After completing an online chemical engineering degree program, graduates can work as chemical engineers, finding solutions to various food, fuel, drugs, chemicals, and many other products. Many different settings can be used to employ them, including factories, offices, manufacturing plants, laboratories, and refineries.
An engineer's daily responsibilities may involve researching to improve production methods and ensure equipment is safe and meets environmental standards.
In addition, chemical engineers devise the best layout of equipment and run different types of tests to ensure that the process used for production is the best there is.
You can become a chemical engineer by specializing in specific areas, including biological engineering and nanotechnology, or by examining particular chemical processes, such as polymerization and oxidation.
Chemical engineers may become licensed engineers to advance in their careers, but this isn't as common as in other engineering fields. Work experience and higher education are the most common ways to grow in chemical engineering.
What are the typical admission requirements for an Online BS in Chemical Engineering?
As with higher-education programs, chemical engineering includes specific requirements for admission, and the requirements for students taking the program online tend to be similar to those of traditional programs.
To ensure the highest chances of graduating and ultimately achieving admission, prospective students must understand what to expect during the admission process and complete all the requirements in advance.
Students planning to enroll in undergraduate programs will most likely need to prove SAT scores and their high school diploma and transcript (or a GED if a diploma is not applicable). Depending on the institution, these students may also be required to submit some or a few letters of recommendation.
Teachers, counselors, employers, advisers, and others can back up and attest to their capabilities and level of responsibility. Some undergraduate applicants must also submit a personal essay as part of the application process, but this will be determined by whichever institution they apply for.
Because of the time frame for enrollment, you must consider scheduling your preparation of requirements and the actual application. It would be best to submit your application earlier to have more chances of getting admitted.
Overall, undergraduates should recognize that, despite their programs being held online, they are still required to adhere to a regular schedule similar to an on-campus curriculum.
Therefore, you do not have the option of starting and stopping at any phase of your application but must follow through with the same timeline as other traditional students.
How much does an online Bachelor's in Chemical Engineering program cost?
There is a wide range of costs associated with chemical engineering degrees. Public universities are less expensive than private schools, and in-state schools are less expensive than out-of-state schools.
As reported by the College Board, tuition and fees at private colleges averaged $34,000, tuition at in-state public colleges averaged $9,900, and tuition at public universities averaged $25,000 for out-of-state students.
How long does completing an online Bachelor's in Chemical Engineering take?
On average, it takes four years to complete a bachelor's degree. The number of credit hours needed to graduate depends on which school students attend.
In chemical engineering, for instance, lab work, group projects, and an internship will be a large part of your education, but an online degree may be challenging to obtain. However, they are offered by some universities and colleges.
Is it hard to earn a Bachelor's degree in the field of Chemical Engineering?
Yes, earning a Bachelor's degree in the field of Chemical Engineering is difficult. It typically requires a lot of hard work, dedication, and dedication to the subject. Students need to have a strong background in mathematics and physics, as well as an understanding of thermodynamics, material science, and chemical reaction engineering.
Additionally, students will need to take courses in areas such as chemical process design, process control, and safety engineering.
Is Chemical Engineering the hardest engineering degree?
No, it is impossible to definitively say that any type of engineering degree is the "hardest" as it largely depends on the individual student and their own preferences, strengths, and weaknesses. However, chemical engineering can be a more challenging degree due to the number of topics it covers, as well as its higher degree of complexity.
With that said, it depends on many factors, such as the student's individual background and learning style. Some of the most challenging engineering fields are Aerospace Engineering, Biomedical Engineering, Civil Engineering, and Electrical Engineering, in addition to Chemical Engineering.
Can the field of Chemical Engineering be dangerous?
Yes, the field of Chemical Engineering can be dangerous. Chemical engineers must handle hazardous materials, including flammable and explosive substances, and therefore must take the necessary precautions to ensure their safety.
Additionally, chemical engineers may be exposed to hazardous working conditions, such as extreme temperatures, dangerous chemicals, and loud noises.
---
Additional Resources: