According to the U.S. Department of Agriculture (USDA), employment opportunities in food, agriculture, renewable natural resources, and the environment (FARNRE) will remain strong in the 2020-2025 period.
There's a projected 2.6% growth, or 59,400 openings every year, in the sector, with about 61% of these openings suitable for college graduates with FARNRE degrees. Such is the employer demand for FARNRE experts that it will exceed the supply!
For the summary of this article, listen here:
Featured Programs
The LOWDOWN:
Choosing the right agriculture degree according to your unique personal interests and professional goals is as important as selecting the right school. Look for an accredited university with a well-respected college or department of agriculture that offers a wide range of agriculture-related degrees. You will then be able to parlay it into a successful career!
Today is the right time to earn a degree in agriculture and its allied sciences! You will find abundant job opportunities after earning your degree, not to mention that there's a wide range of benefits in pursuing a career in the agriculture sector.
You will also find that there are plenty of degrees that can be pursued toward this end, including:
Science and engineering degrees are related to the production, processing, and distribution of food supplies and degrees aligned with human health and nutrition, and food science. Examples include agronomy, agricultural science and automation, and robotics;
Food and biomaterials production degrees emphasize the study of commodities production, environmental management, and forest production. Popular choices include livestock and poultry production, animal science, and horticulture.
Remember that each agriculture degree has its specific focus, but it can be translated into numerous occupations – and therein lies the beauty of earning it!
Importance of Educating People About Agriculture
Food is among our fundamental needs, and its direct relationship to agriculture means that every individual who eats food daily must be informed about its basics.
Every person who buys and eats food also votes, in a manner of speaking, about how farmers, fisherfolks, and other food producers make food and the laws that oversee farming practices.
But without knowledge about agriculture and its practices, the public won't make informed choices, from buying and using food to disposing of food waste.
Methodology
These colleges with Top Notch Agriculture Degree Programs on our list are best known for these standout features:
Provides rigorous coursework according to a Bachelor's in Agriculture program's requirements for graduation,
Supplies graduates with a personalized program that prepares them for an entry-level job in the agriculture industry,
Offers affordable tuition costs, in addition to financial aid assistance,
Provides students with job placement and scholastic student help centers,
Displays positive reviews from academic journal publications, as well as past alumni and attending students,
Is properly accredited to meet specific requirements for the agriculture industry,
Each program is taught by experienced faculty; who are experts in the field of agriculture.
To know more about how our ranking process works, visit our Methodology page.
---
15 Best Schools for Bachelor's in Agriculture Degrees
University of Massachusetts Amherst
The BS in Sustainable Food and Farming program is offered on-campus and online at UMass' Stockbridge School of Agriculture. Known for its emphasis on creating organic, local, and sustainable food systems, its students benefit from the flexibility of a personalized program of study.
Students learn about permaculture, public policy and advocacy, whole-farm production and operations, and holistic fruit, vegetable, and animal systems.
The 120-credit program includes agricultural science courses and an optional internship component that students can design themselves. Experiential learning comes in the year-round Student Farming Enterprise Project, a small organic farm that sells its products in an on-campus farmers' market and to private buyers.
UMass also has bachelor's degree programs in Plant and Soil Sciences, Horticultural Science, Arboriculture, and Community Forestry.
---
University of California Davis
Offered through the University of California Davis' College of Agricultural and Environmental Sciences, the B.S. in Sustainable Agriculture and Food Systems program has three tracks. First, the food and society track emphasizes the relationships and effects of agriculture and society on each other.
Second, the agriculture and ecology track explores the impact of crop and animal production on ecological systems.
Third, the economics and policies track enables students to understand agriculture issues as these relate to the economics of resources.
Every track adopts an interdisciplinary approach where students acquire technical skills in their specific concentration and hone their transferable skills.
Practical knowledge becomes more valuable when combined with critical thinking, communication, and problem-solving skills, and said combination underlines the success of its graduates as agriculturists, researchers, and entrepreneurs.
Other degrees offered are Agricultural and Environmental Technology, Animal Science and Management, and Environmental Horticulture and Urban Forestry.
---
Oregon State University
OSU's College of Agricultural Sciences is known for its excellence in education, research, and community outreach and its interdisciplinary approach to the agricultural sciences. Its BS in Agricultural Sciences program, offered on-campus and online, is a 180-credit degree that empowers students to pursue successful careers as agronomists, production managers, and agricultural educators.
The BS in Agricultural & Food Business Management program empowers students with practical skills in managing food-related businesses. Analytical skills are also emphasized alongside finance, marketing, and operations skills. The BS in Crop and Soil Science program provides cutting-edge education and research for students interested in crop cultivation and soil science.
Students get their hands dirty through field-based internships in farms and other food production sites and study abroad and research opportunities.
---
University of Florida
The College of Agricultural and Life Sciences – University Florida readies students for entry-level occupations like agronomists, horticulturists, and farm workers.
The BS in Horticultural Science program emphasizes fruit and vegetable production with a curriculum that includes courses in crop nutrition, soil, and water sciences, and plant physiology. Students choose from specializations like:
Horticultural Production,
Organic Horticultural Systems,
and Science & Technology of Horticultural Crops.
The BS in Biological Engineering program trains students to produce food, biofuels, and other agricultural products sourced from renewable resources. Environmental conservation is also part of their study.
The BS in Agricultural Operations Management program prepares students to become managers through a combination of core business principles, hands-on experience, and technology exposure.
---
University of Illinois Urbana-Champaign
Earning a dual degree of B.S. in Agricultural & Biological Engineering and BSAG Agricultural & Biological Engineering is an honor and privilege for students! The five-year program empowers students to contribute significantly to the agriculture industry through innovative classroom ideas and research.
Graduates become valuable employees in government agencies, post-secondary institutions, and manufacturing companies looking for individuals with an interest and expertise in agricultural and biological engineering.
Illinois also offers a B.S. in Agronomy program where students explore the fundamentals of agricultural science. Students build a foundation of agronomy principles before moving forward to hands-on experiences in plant biology, soil science, and weed and pest management. Contemporary agricultural management practices are also tackled in depth.
Both programs offer internship and research opportunities for students designed to expand their horizons and provide them with hands-on experiences.
---
Purdue University West Lafayette
Purdue's College of Agriculture takes pride in its wide range of agriculture degree programs, from soil and water sciences to agricultural systems and agribusiness. Individuals who are interested in a successful career in agriculture benefit from the one-on-one academic advising that Purdue advisors provide from registration to graduation.
Admission is selective, with transfer students required to meet overall university requirements, including a 2.5 GPA.
Among its popular programs is the B.S. in Crop Science program, which provides students with quality education in crop plant improvement and management. Graduates can pursue master's degree programs in plant nutrition, crop physiology, and environmental science.
The BS in Animal Science program prepares students for demanding careers in animal science while also allowing them to choose a specialization. The choices include Biosciences, Animal Production and Industry, and Pre-veterinary Medicine.
---
Cornell University
Cornell's College of Agriculture and Life Sciences offers a B.S. in Agricultural Sciences program that combines an interdisciplinary approach, flexible study, and hands-on experience. Students benefit from the public-private partnerships for which Cornell is known in its education and research programs.
Graduates can apply their skill sets in their agricultural businesses or pursue careers in government, academia, and production.
The curriculum consists of at least 16 courses, with 12 core courses discussing the depth and breadth of knowledge in agricultural sciences. Courses include integrated pest management, business management, plant, animal, and food science.
Students choose from five concentrations:
Education and Society,
Animal Science,
Organic Agriculture.
Food Science, Plant Sciences,
and Viticulture & Enology.
A six-week internship can be customized based on the student's goals.
---
University of Wisconsin Madison
UW Madison's B.S. in Agricultural Business Management program (ABM) empowers students in the effective principles and practices of running an agricultural business.
Statistics, applied math, and economics are combined with management practices, meaning students also take courses from the School of Business. The coursework in the latter includes accounting, marketing, finance, and human resources, alongside commodity markets and food system organization.
Students must complete a capstone project highlighting their learning from nearly four years of study. Graduates are well-qualified for entry positions in agribusiness and other agriculture-related occupations. Other degrees are in Agriculture & Applied Economics, Agronomy, Animal Sciences, and Dairy Science.
UW Madison offers its students plenty of opportunities for hands-on learning through its CALS Signature Experiences, including internships, research experiences, and residential learning communities.
---
Colorado State University
CSU offers an online B.S. in Agriculture Business program with a flexible curriculum designed for individuals who want to become successful managers of small- to medium-sized agricultural companies.
The 120-credit program combines the fundamental knowledge and skills of agricultural methods with entrepreneurship, technology, and economics courses. Students are then a triple threat with skill sets covering economics, business management, and agricultural science.
Students also complete a minor alongside their degree. There are eight minors to choose from, including Sociology, Global and Environmental Sustainability, and Anthropology, which diversify the students' knowledge.
The online B.S. in Horticulture program teaches students about plant identification and cultivation, pest management, and controlled environment agriculture. Finance, marketing, and management courses are the agribusiness-related coursework that enables students to become managers.
---
Fort Hays State University
FHSU offers its on-campus and online B.S. in Agriculture Business program, where students develop technical and transferable skills related to the agricultural industry. Animal science, agronomy, and plant cultivation courses are taught alongside marketing, agricultural law, and management coursework.
Most graduates find viable employment in the food, fiber, and fuel industries within a year of graduation.
Students earn 120 credit hours and can enter the program at any start date – fall, spring, and summer. The agricultural courses consist of 43 credit hours, while the business cognates comprise 12 credit hours.
Another online program is B.S. in Agriculture with Agricultural Leadership Concentration. The on-campus program is a B.S. in Agriculture with seven concentrations available, including Agronomy, Agricultural Education, and Agronomy Business.
Ohio State University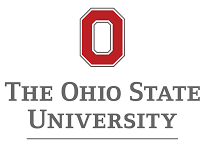 This BS in Agriculture program caters to students interested in agriculture but don't know what path to take. It is possible for students to better define their area of interest after completing general education and introductory courses. And this is what their bachelor's degree offer.
Internships can be searched for at Hire-a-Buckeye and college career expos, and college career counselors can provide additional assistance. Get ready to intern in renowned companies and organizations such as the Columbus Zoo and Aquarium, Cargill, Nestle, the Ohio Department of Agriculture, and many more reputable agricultural businesses in the US.
If you're looking for scholarship and financial aid opportunities, OSU has over $2 million in funding, as three out of every four freshmen are awarded a scholarship.
---
University of Georgia
Traditions are rooted in the College of Agricultural and Environmental Sciences at the University of Georgia, which provides students with life-long tools for success. The college was founded in 1859, making it the second oldest within the university.
The college has advanced agricultural, environmental, and food sciences through cutting-edge technology for decades. They have different agriculture education programs.
For instance, the BS in Agricultural Education major equips students with the skills needed to succeed in teaching agriculture. In addition to teaching methods, curriculum planning, leadership development, and community study, the program provides instruction in community involvement. Under the direction of a cooperating teacher, students can also take technical agriculture courses that suit their interests.
Another related major is the Agribusiness major (Bachelor of Science in Agriculture – BSA). In this program, students learn in-depth business concepts and how they are applied to the food and fiber industries in real-world situations. Food and fiber products are processed and marketed by agricultural businesses. Inputs are supplied to agricultural production, and agribusinesses manage agricultural production.
Students are taught agribusiness marketing and management principles and strategies, as well as entrepreneurship skills for managing their businesses.
---
Iowa State University
The bachelor of science in Agricultural Studies deals with life sciences education and agricultural studies. Education in agricultural and life sciences prepares students for careers as agricultural educators, educational specialists, and educators in the industry, nonprofits, and government.
Teacher certification and a communications option are offered as part of the agriculture and life sciences education curriculum.
This program prepares students for careers in the agricultural industry and production agriculture. As a result of these curricula, graduates find employment in the agriculture business, agriculture industry, and agricultural agencies.
In addition to a broad agricultural knowledge base, graduates can make informed decisions and plan, organize, present, and evaluate information. In addition to completing coursework, active participation in clubs and organizations, work experiences, internships, and international travel, students acquire technical skills and experience.
---
North Carolina State University
Agricultural scientists with extensive knowledge and experience are in high demand in the industry. North Carolina State University offers students the Bachelor of Science (BS) in Agricultural Science for those interested in specializing in two aspects of the food and fiber industry.
In this program, students will develop skills in communicating effectively, solving problems, and working independently and in a team.
Some specialty areas to study are Food Science, Animal Science, Agroecology, Agricultural Business Management, Crop Science, Agricultural Environmental Technology, Horticultural Science, Feed Mill Management, Poultry Science, and Soil Science. After finishing this bachelor's degree, graduates can work as educators, leaders, and agents in the agricultural industry.
---
University of Kentucky
The University of Kentucky offers a Bachelor of Science in Agriculture. This allows you to choose from two specialization areas: Agricultural Ecosystem Sciences and Entomology.
Students learn about factors that affect our environment's productivity and quality through this individualized bachelor's program.
The students have a solid foundation in agriculture ecosystems, management, and sustainability, enabling them to advise on ethical and socially responsible production methods. Agricultural management, plant and soil sciences, and animal production are at the heart of this curriculum. Agricultural and technical concentrations will be available to students to customize their degrees.
---
Best Reasons for Earning an Agriculture Degree
While a degree in an agriculture-related field isn't necessary for pursuing a successful career in agriculture and allied industries, it's an advantage! You will also be more inclined to pursue an agriculture degree because of the wide range of benefits that it can bring to your life.
#1 Abundance of Job Opportunities
In 2020, the agricultural and food sectors employed 19.7 million people, the equivalent of 10.3% of overall employment in the United States.
Another 17.1 million jobs were present in the industries that support the agriculture and food sectors, meaning an agriculture degree opens rich opportunities for gainful employment across numerous sectors. Of these numbers, about 2.6 million jobs were direct on-farm employment.
And the number of jobs in these sectors is continuing to grow, too, which means the demand for qualified individuals is also on the rise. When combined with the shortage of graduates with agriculture degrees, the competition for qualified professionals among employers will be stiff – and it will work to your benefit!
#2 Competitive Salary
You will find plenty of employers who want to attract skilled professionals through competitive compensation packages. Many entry-level jobs in agriculture, such as agricultural specialists, environmental scientists, and food technologists, have higher salaries than similar jobs in other industries.
With work experience, your career advancement prospects improve with leadership positions like agribusiness manager, agronomy manager, and operations manager.
For another thing, you can use your degree and work experience as leverage in getting better compensation packages. With the high demand for your expertise, you may even have the privilege of walking away from a less attractive offer!
#3 Wide Range of Job Opportunities
The agriculture industry's human resources requirements are so wide-ranging that there's a job for every possible degree! Your degree in animal science can be parlayed into jobs in poultry and cattle production, livestock territory management, or feedlot operations management.
You may also use a horticulture degree to pursue a career as a horticulture researcher, landscape designer, or extension agent.
Jobs in the agriculture industry can be divided into these categories:
Management and business with jobs like operations managers, business consultants, e-commerce specialists, field technical service specialists, and financial advisors.
Science and engineering jobs cover data science and analysis, automation and robotics, agronomy, and veterinarian services.
Food and biomaterials production jobs are involved in producing food, commodities, and other biomaterials, with examples like process engineers, food technologists, and urban agriculturists.
You may also pursue a career in public service, education, or public relations relevant to the agriculture industry.
#4 Join the Young Ones of the Industry
There's a growing concern that the aging workforce in the agriculture and allied sectors will negatively affect the country's agricultural production and food supply.
While automated equipment and other technological advancements will likely reduce the negative impact, new and younger workers are needed!
This is where you can come in by earning a degree in an agriculture-related field and entering the industry with your innovative ideas. You're entering an industry that's undoubtedly the most crucial sector to our survival on Earth.
#5 Enjoy the Positive Work Environment
Being in the agriculture industry means being a hard worker willing and able to put in long hours at work, even getting your hands dirty from working the soil. But the rewards are aplenty, too, starting with a positive work environment that companies strive for in their organizations.
#6 Make a Difference in Millions of Lives
With more than 300 million mouths to feed in the U.S. alone and food being the most fundamental need, people in the agriculture industry are among the most valued individuals! The need for agriculture and its products also increases with a growing population, both in number and age.
With your agriculture degree, you will be able to make a difference in the lives of your fellowmen through food production, research and development, and education, among other activities. With your drive and determination to make a difference, you may introduce many agricultural innovations that increase food production!
Best Career Paths for Agriculture Degree Holders
Of course, there's no single best path for an individual with a top-notch education in agriculture and its allied fields! But you will find that these occupations are among the best in personal fulfillment and professional advancement.
#1 Agricultural Engineers
Agricultural engineers earn a median wage of $82,640 per year, with the highest-paid earning as much as $127,030 annually. Their main duties include designing machines, equipment, and machines to support and maintain agricultural processes. Their expertise combines environmental, mechanical, environmental and computer engineering, enabling them to solve issues.
#2 Agricultural and Food Scientists
With a median wage of $74,160 per year, entry-level agricultural and food scientists are among the well-paid professionals in the industry. Among their duties are to identify and develop methods to improve the quality, productivity, and safety of farm animals and field crops, as well as the creation of new food products and modifications to existing ones. Their work results in the maintenance, improvement, and expansion of our food systems and supply.
#3 Soil and Plant Scientists
With government agencies and private organizations as their places of employment, soil and plant scientists will always have job opportunities at every stage of their careers. Their main duties include studying crop production, soil issues and treatments, and plant breeding, which involves studying the soils' chemical, mineralogical, and physical composition.
#4 Agricultural Managers, including Farmers and Ranchers
The highest-paid farmers, ranchers, and other agricultural managers earn as much as $73,060 per year and enjoy the perks of success in their careers. But their jobs can be demanding, too, with a wide range of tasks necessary to keep a working farm or ranch in full swing, from making purchasing decisions to cultivating crops or raising livestock. Many also perform management tasks like tax preparations and human resources administration.
#5 Commodities Brokers and Traders
With a median wage of $62,910 per year, agricultural commodities traders also contribute to the growth of the agriculture industry through the analysis of price trends in staple commodities. Their expertise lies in establishing sustainable connections between sellers and buyers, advising companies about trades and securities, and conducting trades in these assets.
#6 Agricultural Equipment and Supplies Sales Representatives
The job of agricultural sales representatives is just as important in keeping our pantries and tables stocked with food and other supplies. Through their efforts, farm products, from seeds and fertilizers to processed food products, are bought, sold, and distributed among the industry's major players.
#7 Horticulturists
The beauty of a bachelor's degree in horticulture is that it can be used in several occupations! You can apply for jobs in urban forestry and ecological landscaping, elementary and secondary education, pest management, and food inspection. You may even combine a few specialties to establish your niches, such as turf management and landscaping.
#8 High School Agriscience Teachers
You can prepare the next generation of agricultural specialists by becoming an agriscience teacher! You must have a master's degree and a teaching license for this career, but you can start with community groups.
#9 Swine Production Managers
The average adult American can consume up to 50.6 pounds of pork per year, meaning swine production managers and other related occupations will always have a place in society. Their duties cover the three stages of swine production – breeding, farrowing and post-weaning – involving special technical knowledge and soft skills like attention to detail.
#10 Agricultural Economists
Applying microeconomic and macroeconomic principles is one of the duties of an agricultural economist. It enables them and their fellow professionals to understand economic decisions. Their work enables agricultural players to understand consumer habits, government policies and practices, and farmer economics. The occupation may involve in-office work and on-field activities like farmer surveys.
Expectations and Admissions of Agriculture Degree Programs
Contemporary agriculture brings together numerous disciplines that allow its practitioners and professionals to address food production and security issues, among other concerns.
Science and technology intersect with engineering, crop cultivation, and animal husbandry to form the multidisciplinary field of study that affects the entire human race. Students in agriculture programs must then be aware of and prepare for the demands and rewards of their four-year programs to contribute to such a crucial industry.
Most agriculture degree programs have a four-year program of study for full-time students, but there are also accelerated programs with a three-year duration. Dual degree programs are also offered wherein students spend at least five years earning two bachelor's degrees or a bachelor's degree.
Every program has its unique curriculum that reflects the university's vision and mission for its agricultural degrees and the specific field of study. While general education courses are the same for agribusiness and agriscience degrees, the core and concentration courses are different.
Students gain specific technical knowledge and skills in their concentration or specialization, such as agricultural engineering, horticulture, or animal science.
Most agriculture degree programs train students in four core areas as the foundation of their specialized knowledge and skills, namely:
Plant sciences
Livestock sciences, including animal production and nutrition, and even the basics of veterinary medicine
Science and engineering courses cover the technical workings of agricultural production and machinery.
Agricultural economics covers the social, political, and economic aspects of agricultural systems and processes.
Internships and research opportunities are common among agriculture degree programs, but these can also be optional, particularly for online programs.
Students, however, are strongly advised to get practical hands-on experiences through internships in farms, manufacturing facilities, and other agriculture-related organizations.
Many agriculture-related activities, such as crop cultivation and livestock production, demands working the soil and handling animals, thus, internships.
Students may also want to get research experience through faculty-led research projects or in companies with research and development activities.
Gaining professional-level research knowledge and skills is advantageous in several occupations, such as soil and plant scientists, food scientists, and animal scientists. The research experience is an excellent way to establish a professional network for employment and advancement purposes.
Most colleges and universities that offer on-campus and online agriculture degree programs use the same curriculum, sequential coursework, and graduate requirements for both formats. Even the diplomas of graduates don't make the distinction between on-campus and online education for this reason.
But online students may be required to make on-campus visits, become involved in research projects, and undergo an internship, which requires face-to-face interactions. The on-campus visits may include orientations, meetings, and lab sessions.
Admission into a bachelor's degree program can range from less selective to highly competitive, so it's important to check the admission requirements first. Post-secondary institutions typically require applicants, including first-year students and transferees, to meet institution-wide and program-specific admissions criteria.
The common admissions requirements include the following:
High school diploma (or a GED equivalent)
Minimum overall GPA for first-year students or transferable college credits with minimum cumulative GPA for transferees,
Course prerequisites in math and science, which may include statistics, calculus, biology, chemistry, and microbiology (Foundational knowledge in physical and life sciences is a typical requirement);
Standardized test scores (SAT or ACT) with minimum scores in certain sections;
Letters of recommendation
Personal statement or statement of purpose
Highly selective programs may also have an interview component.
---
Frequently Asked Questions
Is a degree in agriculture right for you?
Not everybody is suitable for work in the agriculture and allied industries, although everybody benefits from them! You're well-advised to determine whether your personality and professional aspirations are a great fit by asking yourself these questions:
Does working with animals or plants and other aspects of agriculture interest you? You must be willing to learn agriculture, whether in a management capacity or a hands-on occupation.
Are you passionate and persistent enough to pursue a four-year bachelor's degree that may include internship, research, and fieldwork? Your time will likely be divided between the classroom, laboratory, and fields.
Do you want to make a difference in the agriculture sector and your community? You may have to work with farmers and other food producers during your studies. Knowledge of and experience in all these form the pillars for your influential career.
Juggling your academics with your responsibilities is par for the course when pursuing a degree in agriculture. You may also have to concern yourself with the costs of earning it.
What's the overall cost of earning a bachelor's degree in agriculture?
The costs of attendance differ between post-secondary institutions, and it's important to consider the financial aid packages offered by your preferred universities. Students in public four-year universities spend $9,377 per semester (in-state), while students in private institutions may spend up to $37,641 annually.
Are there internship opportunities for bachelor's degrees in agriculture programs?
Yes, there are many internship opportunities in public and private sectors for agriculture students! The USDA is among the best internship sites because of the excellent learning opportunities and good pay. You can choose from different pathways, too, such as the Pathways Internship Program, which provides paid work experiences and multiple entry dates.
Most students join internship programs during the summer terms, usually during the gap between their junior and senior years. However, the internship period can vary from a few months to a year. During the internship period, the part about wages must be discussed beforehand since the internship may or may not come with compensation.
What are the skills learned when earning a bachelor's degree in agriculture?
Agriculture majors develop skills that are useful for internships and employment. While other skills seem to come naturally, certain aptitudes may require a conscious effort to learn.
Time management skills are vital for success since an agriculture student's daily schedule involves multitasking.
Critical thinking skills are related to problem-solving skills, and thus, both must be developed during your studies. Students learn to think along the lines of "What, why, and how" when approaching the myriad of issues in agriculture.
Communication skills are necessary since students must write papers, project proposals, and even dissertations and convey their ideas to others.
Technological literacy is also necessary since the agriculture industry uses science, technology, and engineering.
What's next after earning a bachelor's degree in agriculture?
You can immediately find gainful employment since it's the most sensible course of action. Apply your knowledge and skills to start your agribusiness or manage an existing family business. Your work experience will likely validate what you have learned in college.
You may also pursue a master's degree in your specialization, either as a full-time or part-time student, with or without full-time work responsibilities. You're more qualified for leadership positions and/or teaching jobs with a graduate degree at the secondary level.
Are there many job opportunities in agriculture?
You may be surprised to learn that there are more than 200 careers in agriculture apart from farming. Some other industries are related to food science, horticulture, and landscaping.
Due to the variety of options available, job growth is diverse. Right after graduation, many employers would offer you different job positions. For instance, for food scientists alone, the bureau of labor statistics shows that there will be an 8% job growth in the next decade.
A growing population means more mouths to feed for the agriculture industry, opening more jobs for professionals like you. Therefore, to prepare for the future, it's best to earn an education and qualifications as early as now.
What are some of the highest-paying jobs in agriculture?
Technologists study, evaluate, and analyze food products from a chemical, biological, and physical perspective. Agribusiness professionals develop methods for safely processing, packaging, and distributing food products.
Engineers specializing in water resource management develop and design new systems and equipment. Engineers provide clean water supplies to communities and monitor and improve the equipment and systems for optimal performance.
Agronomy managers provide agricultural customers, including farmers and commercial food growers, with agronomic products and advice. Their services include fertilizer advice, soil nutrients, seeds, and more.
Key Takeaways
A degree in agriculture brings many benefits, from plentiful job opportunities to positively impacting society.
Programs in agriculture emphasize the combination of academic coursework and hands-on experiences through internships and research.
Students learn technical and transferable skills that allow them to leverage their degrees in various occupations.
---
Additional Resources: